Bill descends upon Nashville, Tennessee for a visit to its haloed coffee haven and cultural garden Barista Parlor
By Bill Walsh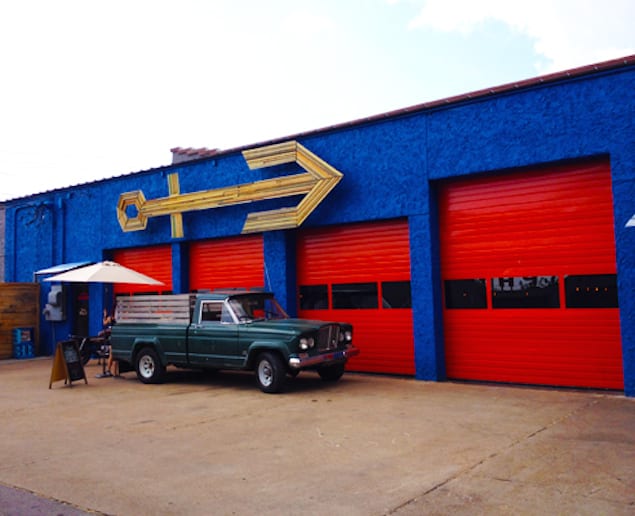 Location: Nashville, TN
WiFi?: Yes
Rating: 6+ [
see key
]
Part of the Fill in the Coffee Map Series
It's been some time since I have been able to get on down to Nashville, and since my last visit, several great coffee establishments have sprung high into the atmosphere. Possibly the most recognizable, due to the giant orange garage doors, mammoth footprint and wondrous array of coffee is Barista Parlor. Frequently ranked as a must visit amongst locals and tourists alike, Barista Parlor possesses a giant garage on the side of a building (aka don't look for it's blue and orange frontage on the road) in East Nashville.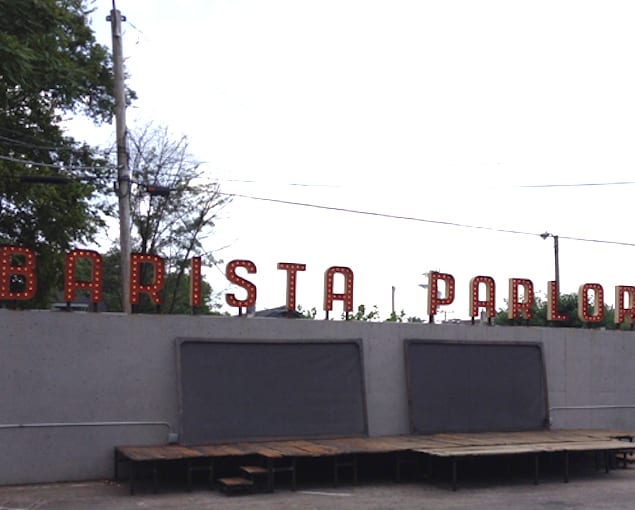 The afternoon of my visit, I found easy parking around back and walked through the back gates to the spacious courtyard. The huge space is home to a makeshift wood patio, a peach truck selling peaches by the bag, and a stage with vintage marquee lighting emblazoning their name across the back wall.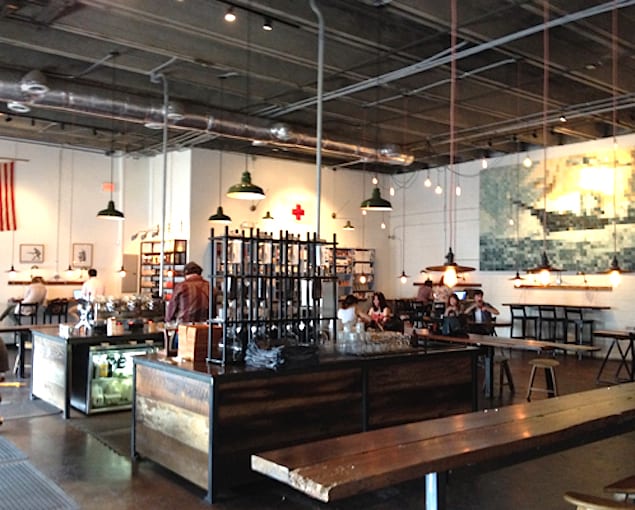 Inside, the voluminous space has a central coffee bar with lots of counter space full of various equipment, including four cold brew towers and a gorgeous Slayer espresso machine. The walls are lined with art ranging from a huge mural in the back to small framed pieces throughout. The feel is delightfully mellow, making for a great place to meet, toil or chill out.
See Also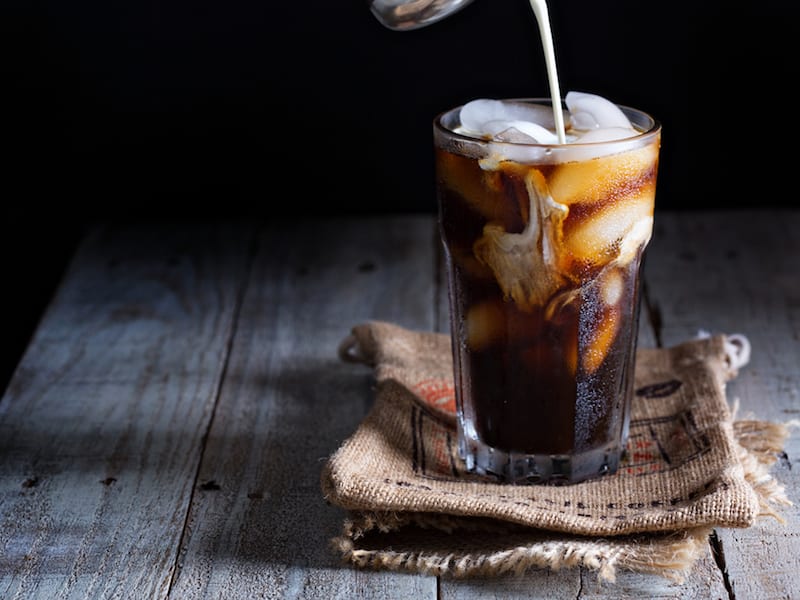 In regards to coffee, given the great number of coffee choices from different roasters, I asked the barista to make his recommendations, to which he suggested an espresso of Velo – Spring 2014 from PT's Coffee and a Kenya fromIntelligentsia via pourover. Going with the tip, I went with both picks and found each spectacular and well-prepared. The espresso, pulled short with a brown crema, issued forth notes of cherry, chocolate raisins, Pinot Noir, sugar cane and romaine, making for a sweet and balanced pull full of pep. The pourover also blasted out untainted joy, with components resembling strawberry rhubarb cupcakes, chocolate chip cookie, cream and slight rosemary within a light/medium body.
Especially with a roastery and new cafe on the way at the old Golden Sound recording studio, Barista Parlor seems to dig its roots deeper every day. If you happen to be in Nashville, make a stop by Barista Parlor for a one-of-a-kind coffee experience.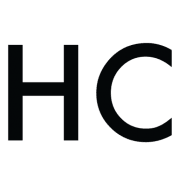 Bill Walsh
Bill Walsh is a contributing writer at Honest Cooking and the fanatic behind the acclaimed Pure Coffee Blog. He gains his inspiration from God, family and coffee, and loves to take each of them on the road as frequently as possible for a solid adventure.