Here's how to make this wonderful coconut spiced pumpkin bread
By Pooja Mottl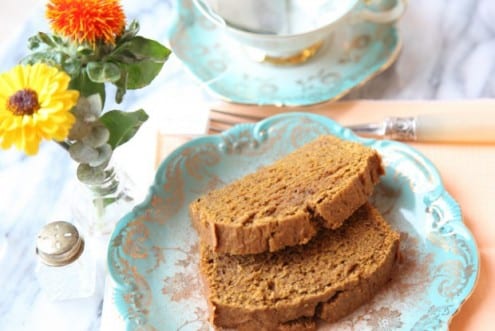 Coconut Spiced Pumpkin Bread
Here is a crowd-pleaser that's both healthier and tastier than most traditionally prepared holiday treats which tend to be loaded with refined sugars and creams. This unique pumpkin loaf is made from homemade pumpkin puree, unrefined coconut palm sugar, and freshly ground nutmeg and cloves for a gorgeous spike of deep flavor. Two vital farms pasture raised eggs bring this flavorful batter together! Bake just 40 minutes in the oven and enjoy with friends and family!
Recipe Type:
Dessert, Baked Goods
Ingredients
Butter or oil for greasing loaf pans
1 ½ cups unrefined organic coconut palm sugar
1 cup organic coconut oil
1 tablespoon coconut butter or "manna" (optional)
2 organic eggs (I use Vital Farm eggs)
2 ½ cups homemade pumpkin puree* or canned unsweetened puree of choice
2 cups whole wheat pastry flour
1 cup whole wheat flour
1 teaspoon baking soda
½ teaspoon baking powder
2 teaspoons fresh ground cloves
3 teaspoons ground cinnamon
2 teaspoons fresh ground nutmeg
½ teaspoon sea salt
Instructions
Preheat oven to 350 F. Mix sugar, oil, manna and remaining wet ingredients together in mixing bowl.
Mix dry ingredients together in a separate mixing bowl using a sieve.
Combine wet into dry and stir to combine.
Divide batter between two loaf pans. Bake for 30 to 40 minutes or until fork or toothpick tester comes out clean.
Notes
Making pumpkin puree from scratch ensures you're not buying a processed, BPA-lined canned puree that may come with added sugars or other unnecessary, potentially unhealthy ingredients. To make homemade pumpkin puree, simply cut a small sized pumpkin (a little bit larger than a cantaloupe) into wedges, slice off the skin, cut into large chunks, and simmer, submerged in water, over a low-medium flame until fork tender. Drain water and place into a blender. Or you may choose to use an immersion blender. This method will yield about 4 cups puree. You may also roast your pumpkin instead of boiling, and puree the same way.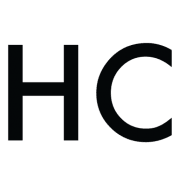 Pooja Mottl
Pooja Mottl is a Natural Foods Chef & Culinary Instructor, specializing in making healthy food delicious, quick, and simple to cook. Her creations, training, and food philosophy are based on the use of sustainable, organic, and unrefined ingredients to boost flavor and wholesomeness.