A refreshing Coconut Pandan jelly for that everlasting summer.
By Jehanne Ali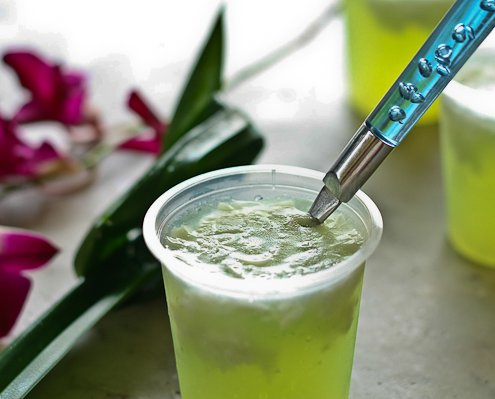 I know, I know. You have said goodbyes to the flip-flops and have now welcomed the autumnal glow with the warm cuppa instead of icy cold drinks. But believe you me, this cooling jelly will make the seasonal transition much easier, and who knows, after the first try, you'd rather have this jelly on any time, any day, even on cold, wintry days.
Well, I am not a Thai food connoisseur but I have always been on a hunt for a good Thai food, and always ended up disappointed with the dessert selections offered in the Thai restaurants that I have been in the UK. Either they are sickeningly sweet, or infused with basil, kaffir lime leaves or even lemongrass; herbs that I'd rather not have in my desserts. I almost gave up on my search for a good Thai dessert until this dessert comes along, no, not from Thailand but from my own mother's kitchen! During my short trip home, she presented me with a tray of colourful tidbits, cookies and this jelly. The latter caught my eye, apparently the à-la-mode Thai dessert, with its translucent beauty, topped up with snowy coconut flesh.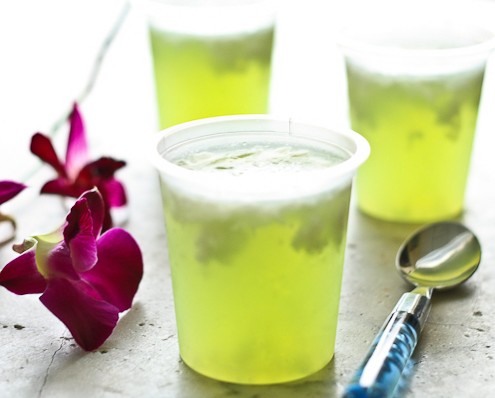 My mother raved on about the use of agar-agar instead of gelatine in this jelly. Agar-agar is a calorie-free, seaweed derivative with 80% fibre, famously known for its health benefits on the digestive tracts. Somehow, I was more engrossed in slurping away the delicious jelly that my brain did not even register about the jelly's health benefits until much, much later. After much coaxing and cajoling, I managed to get the recipe from my mom and recreated the recipe to my own sweetness level, or rather, modified it based on availability of ingredients in my own local market. As I think it will be impossible to find Pandan (screw pine) leaves in the UK, I used pandan paste instead. You could also prepare this jelly without the pandan, but use some coloured agar-agar instead.
See Also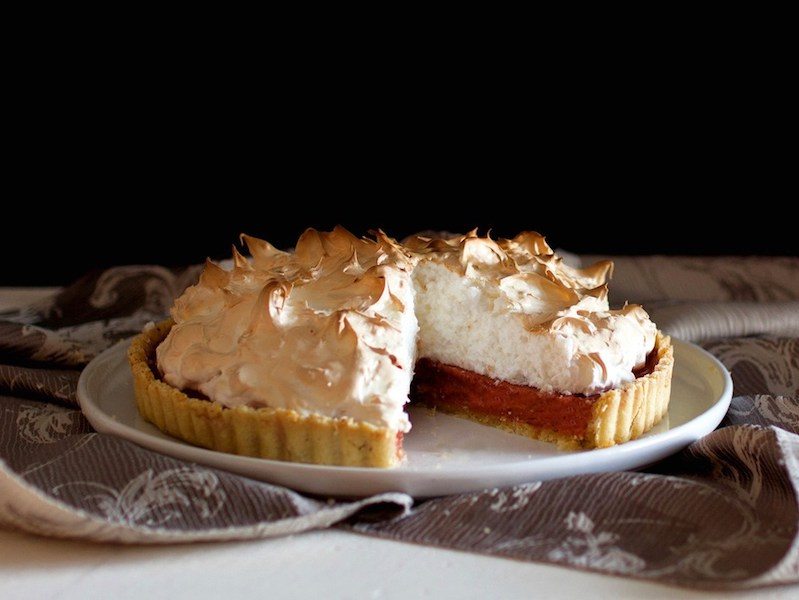 So here's the recipe for the gorgeous Coconut Pandan Jelly, hope you do enjoy this refreshing treat.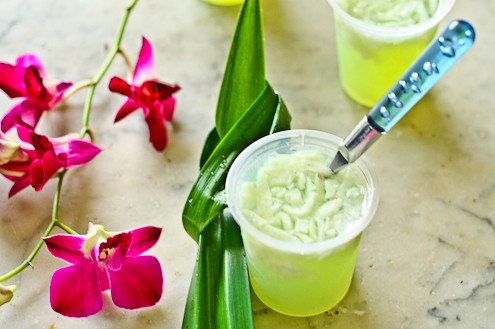 Coconut Pandan Jelly Delight
Refreshing Coconut Pandan jelly for that everlasting summer.
Ingredients
10g agar-agar powder
1100 ml water
1100 ml coconut water
1 tsp pandan paste (green in colour)
180ml granulated sugar
1 cup young coconut flesh-chopped
a pinch of salt
Instructions
In a heavy bottomed pan, pour the agar-agar powder and water.
Mix well and let the agar-agar dissolve in the water.
Once dissolved, add in the sugar, pandan paste and pinch of salt.
Cook on medium heat for about 10 minutes.
Add the coconut water and let it simmer.
Remove from heat immediately and pour the mixture into moulds or cups.
Sprinkle the top with chopped coconut flesh.
Let the jelly set and refrigerate before serving.
Jehanne Ali
Jehanne is an enthusiastic baker, food blogger, mother and wife all in one. She swaps her scalpel from her day job as a doctor to kitchen utensils in the evening and creates magical treatment of healthy treats for her family, which she shares in her blog, The Cooking Doctor. She is a firm advocate of healthy eating and always believes that honest and healthy food will steer you clear from the doctors.