Coconut and Fruit Popsicles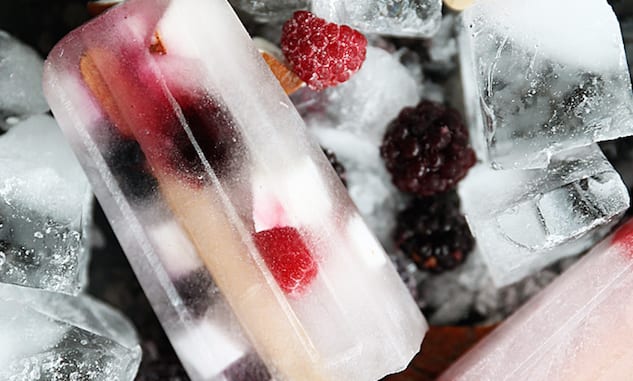 Grab fruit, herbs, or edible flowers and freeze them beautifully inside coconut water or milk and alongside coconut meat for a refreshing treat fit for a midday snack.
By Lynsey Walker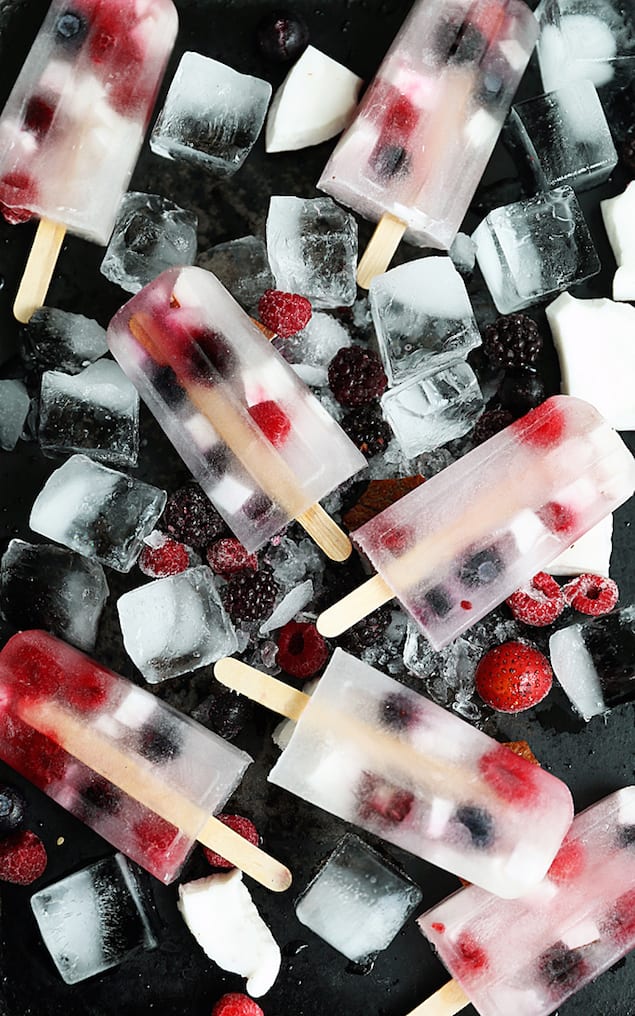 I had been craving coconut water popsicles since I stumbled on these beauties, and couldn't help but want to emulate them with all the coconut glory; the little chunks of coconut meat are genius, non? I love how the elements, be it fruit or petal, become trapped in their icy web, suspended in time until they are freed by some very deserving lips… or teeth if you are more of a popsicle bitter. I know these coconut water and berry popsicles are sure to be popular when the temperatures rise.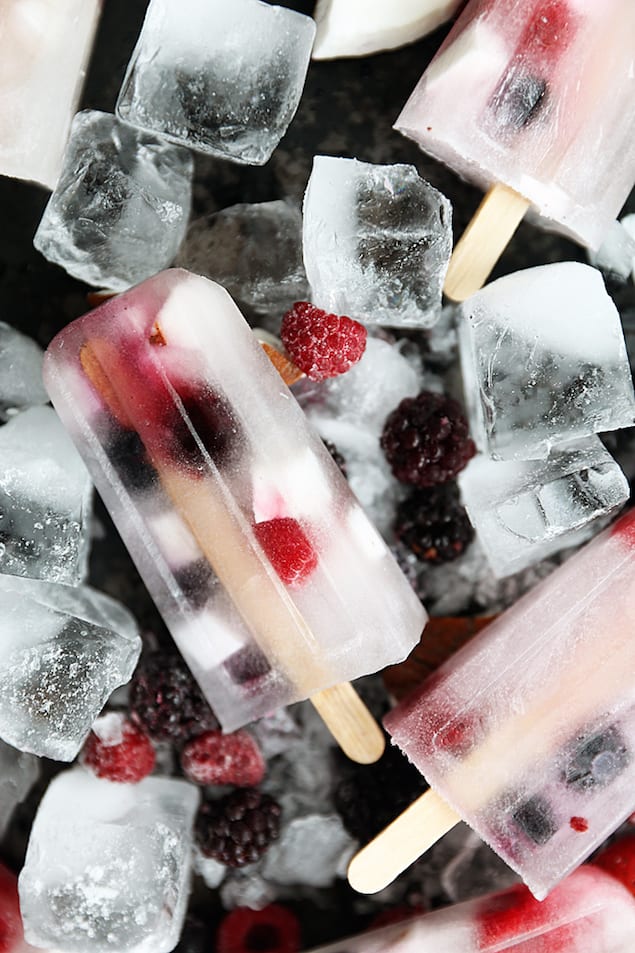 I can already imagine all the summer fruit I am going to entrap. I am like an excited ice queen!

Coconut and Fruit Popsicles
Grab fruit, herbs, or edible flowers and freeze them inside coconut water or milk and alongside coconut meat for a refreshing treat fit for a midday snack.
Recipe Type:
Dessert, Snack
Ingredients
~ 2 cups coconut water
½ cup fresh coconut meat, diced into small pieces
½ cup fresh or frozen mixed berries
Instructions
Fill each of your popsicle molds about ? of the way up with coconut water. Add a few pieces of coconut meat and a few berries to each mold.
Freeze for about 10 minutes, insert popsicles sticks and continue freezing for about 30 more.
Repeat step one, two more times. It takes about 30-40 minutes between each to allow for layer to set. This prevents everything from sinking to the bottom.
Once you have finished the last layer allow popsicles to freeze for at least 4 hours, or until completely set.
Lynsey Walker
Lynsey Walker has a master's degree in nutritional science and is currently finishing up her Registered Holistic Nutritionist designation. By inspiring people to start cooking and getting back to eating real food, as well as fostering healthy relationships what they put in their body she is on a mission to shake up the world of nutrition.