After a day in the French Alps, Chris Scheuer warms up with this deliciously hearty soup.
By Chris Scheuer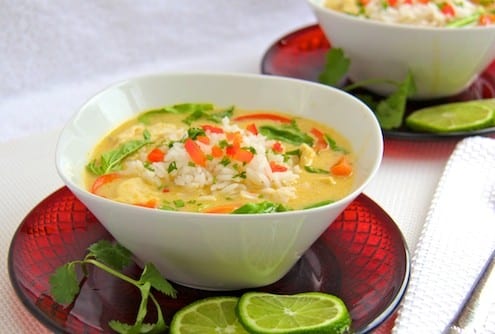 One morning several weeks ago, we woke up  to a beautiful sight – huge fluffy flakes of snow floating down to a silent, sleepy Samoëns, the charming French Alpine village we were vacationing at.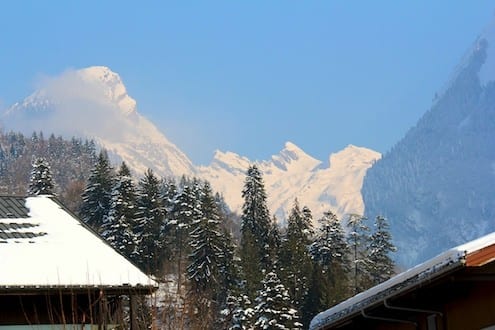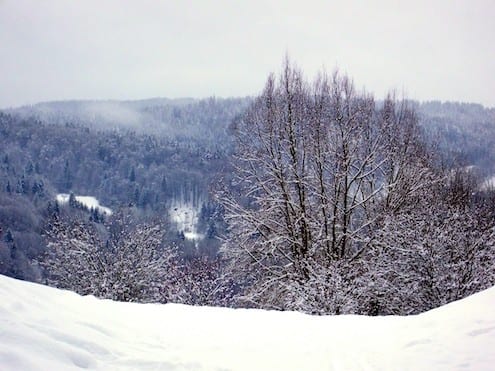 The forecast promised a just few more inches and we thought it would be a fun day for a cross-country ski adventure.  We chose Morillon, a neighboring village down the valley, for our  destination and the snow created a powdery soft, ever-thickening blanket for our path. The weather forecaster was a wee bit off because ………… it snowed ALL day!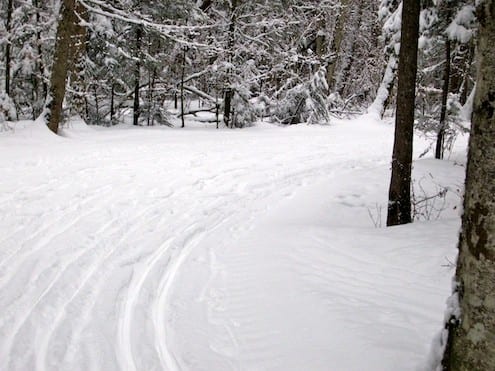 We glided along, through a mystical wonderland. Although the pictures might look like black and white photos, that's exactly how our world appeared that day; pristine, silent, unspoiled forests, hills, dales and mountains …….. all formally dressed in pure white with sketches of branches and tree trunks peeking out here and there. Occasionally, we'd unknowingly startle a family of birds secretly camouflaged and nestled in gnarly old trees. With only a quiet flutter of wings, hundreds of them danced though the air above us …… it seemed as if there is an unwritten "silence rule" in the forest on snowy days.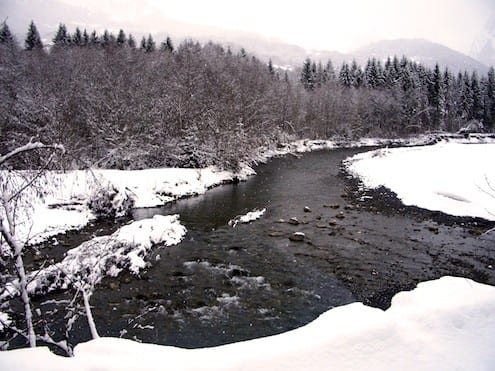 We made it to Morrillon (about a 4 mile trek) quite famished and found a charming little café where we enjoyed devoured a lovely traditional French lunch. We weren't sure what we were ordering since the menu was, as expected, completely in French. At first we thought that the waiter spoke some English, but when I asked him to interpret the menu for us, he simply went through it very slowly and distinctly, reading each item, in French! I guess he thought if he spoke slowly and clearly enough we'd be able to understand. We didn't pass the test, but took a stab in the dark anyway – and came out winning with a delicious lunch.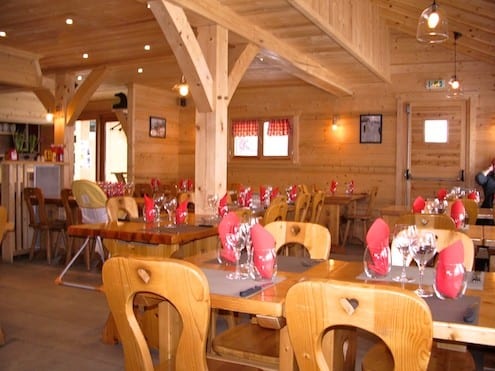 By the time we arrived back home it was late in the afternoon, the lovely white flakes still falling. The total snowfall was around ten inches. Daddy and his girlies (our two older granddaughters) had made a huge snowman and greeted us with a pelting of surprise snowballs from behind the fence.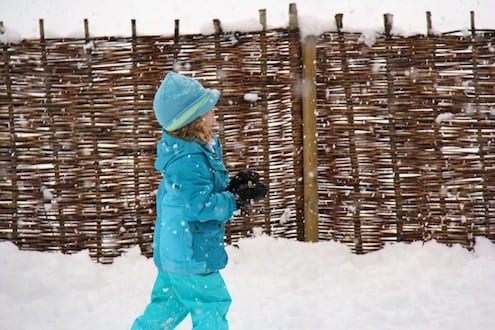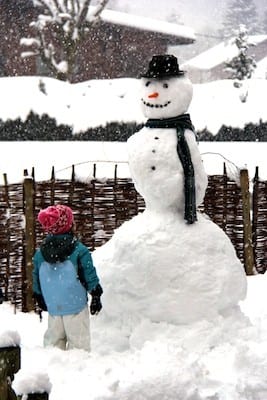 Being outside most of the day awakened hearty appetites for all of us and this Coconut Curry Chicken Soup hit the spot. It was the perfect prescription for a simple, yet delicious dinner. It's loaded with fabulous, healthy veggies and is easily adapted – if you don't have or can't find the vegetables called for, just substitute what's available and fresh. If you prefer shrimp rather than the chicken, it would be equally delicious. Or leave out the meat all together – the broth is so flavorful, you won't even miss it!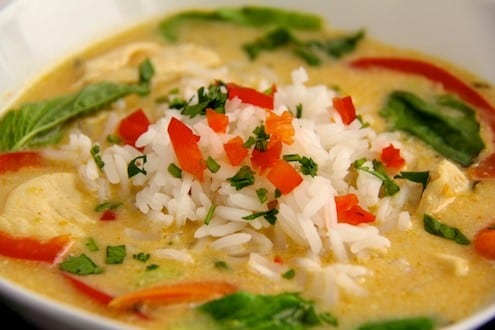 Coconut Curry Chicken Soup
Recipe Type:
Entree, Main,
Ingredients
2 tablespoons canola oil
1 med onion
1 medium shallot
8 ounces (225g) carrots , sliced on an angle into ¼ inch wide slices
4 tablespoons finely chopped cilantro
1 tablespoon fresh ginger
1 tablespoon lemongrass paste*
2-3 tablespoons red curry paste , available in the Asian section at most larger grocers
2 teaspoon mild curry powder
2 tablespoons brown sugar
32 ounces (1 litre) chicken broth
6 ounces (175g) small yellow potatoes, sliced in half lengthwise, then sliced widthwise into bite size pieces
2 ounces (60g) rice noodles or rice sticks, available in the Asian section at most larger grocers
2 15-ounce (450ml) cans coconut milk, I almost always use the light variety
1-2 teaspoon sea salt, or to taste
1 tablespoon lime juice
½ med red bell pepper, quartered lengthwise and then sliced crosswise
½ med yellow bell pepper, halved lengthwise then sliced crosswise
2-3 heads baby bok choy, root end trimmed about ½ inch, then thinly sliced, lengthwise
1 ½ cups (240g) tiny frozen peas
1 pound (450g) boneless skinless chicken breast, frozen for 30 minutes then sliced thinly (freezing will make it much easier to slice)
fresh basil
fresh cilantro
Instructions
Heat oil till shimmering in a large pot or dutch oven, then add onion, carrots and shallot. Cook 3-4 minutes until veggies begin to soften. Add ginger, lemongrass and curry pastes, curry powder, brown sugar and cilantro. Cook another minute until fragrant.
Add chicken broth and bring to a gentle simmer. Cook for 10 minutes, then add potatoes. Simmer another 10 minutes or until carrots and potatoes are very tender.
Add rice noodles (break them up if they're long) and simmer five more minutes.
Add coconut milk and return to a simmer. Immediately** add chicken, baby bok choy, peppers and peas. Cover and turn off heat. Let sit on hot burner, covered for 5 minutes. The chicken will cook during this rest time but will remain tender and velvety - if you add the chicken earlier it will over cook and become tough. Serve with jasmine rice and a sprinkle of fresh basil and cilantro for garnish. I also love to garnish with diced avocado.
Notes
* You can use an equal amount of fresh, finely chopped lemongrass in lieu of the lemongrass paste.I do however like to keep this condiment on hand as most of my local grocers don't carry fresh lemongrass. This paste is becoming quite easy to find - I've noticed they're even carrying it in the produce section at Super Walmart.) ** Coconut milk will separate and lose it's lovely consistency if boiled or simmered too long.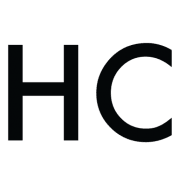 Chris Scheuer
Crescentia "Chris" Scheuer is the creator of The Café Sucré Farine food blog, which has been hugely successful since its inception in March 2011. Her recipes are seen on Foodgawker, TasteSpotting, Gourmet Live, Bon Appétit Bloggers, Foodista and other international food sites. Her inspiration for creating new, innovative cuisine comes from an insatiable curiosity, a love of travel and family connections in the UK. She has taught cooking classes in Raleigh, NC, USA.