Rosewater lends a floral flavor to this multi-faceteed coconut cake.
By Jessics Dady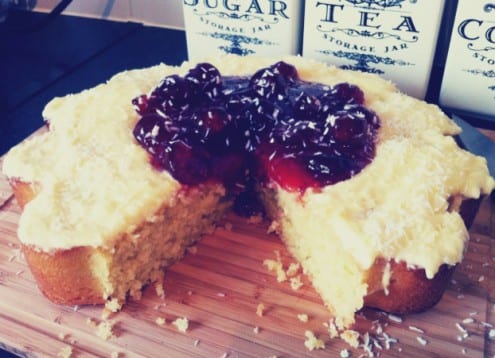 Have you ever made a rose water cake before? No?! Well neither have I until now! Rose water is a great way of adding a floral flavour to your cake. The coconut gives it a good texture along with a light buttercream and sweet jam mix – this cake went down a treat with the whole family!
Coconut Cake with Rosewater and Jam
Rosewater lends a floral flavor to this multi-faceteed coconut cake.
Ingredients
7oz self-raising flour
1oz dessicated coconut
8oz caster sugar, 8oz butter
3 large eggs
3tsp rose water
1tsp baking powder
For the buttercream:
8oz icing sugar
4oz butter
2-3tsp rose water
For the jam topping
3tbsp strawberry jam
handful of glacé cherries
dessicated coconut to decorate
Instructions
Preheat oven 180C/350F/Gas mark 4 and grease your I Heart Cake mould with butter.
In a large mixing bowl whisk all the ingredients together until combined.
Pour the mixture into the cake mould and bake for 20-30 mins until golden and springy to touch.
Leave to cool and then pop out of the mould onto a wire wrack to cool fully.
In a large mixing bowl whisk the icing sugar, butter and rose water together to make the buttercream.
Mix the jam and cherries together to make the sweet jam topping.
Spoon the buttercream onto the cake and smooth around the edges with a spatula. Spoon on the jam mixer into the centre of the cake. Dust with coconut and serve!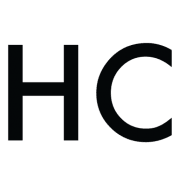 Jessica Dady
Jessica, blogger at bakemeeatme, has always loved a spot of baking and began creating, writing and photographing her own recipes in 2011. She loves experimenting with different flavour combos, trying out latest trends and is always looking out for new inspiration. Jessica resides in London where she has bagged her dream career writing about food.