A refreshing, fruit and tequila cocktail with a hint of cayenne for a perfect drink that can be made ahead, shaken with ice, and served.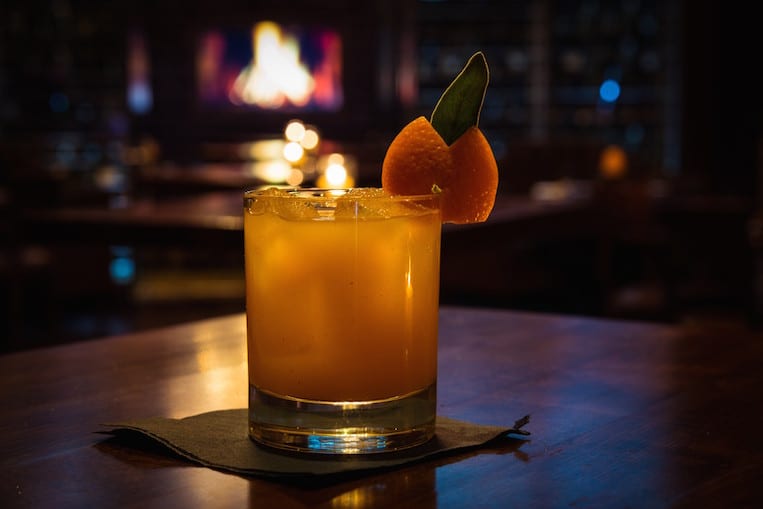 www.ibis-nyc.com
It is the perfect time of year for a fresh and fruity cocktail with a cooling kick of tequila. Ibis Mediterranean Restaurant & Lounge in New York City's Midtown brings just the combination we need with their Cleopatra's Kiss. Be sure not to skip the fresh sage or the dash of cayenne, the spices add a huge boost of lovable flavor. Our favorite part of this cocktail is that is can be muddled and mixed in a large batch ahead of time. When your guests arrive, simply shake with ice and serve. Check out Ibis for more inventive bites and drinks.
Cleopatra's Kiss Cocktail from Ibis Mediterranean Restaurant
Author:
Ibis Mediterranean Restaurant & Lounge
Serves:
1 drink, but easily scalable
Ingredients
1 ½ oz of Tequila (silver or blanco)
1 oz. Mango Nectar
1 oz Pineapple Juice
½ oz lime juice
1-2 sage leafs
Pinch of Cayenne Pepper
Pinch of Salt
Instructions
Muddle the sage, add all the ingredients, shake well and double strain over ice.