Bright clementine zest and warm cinnamon, sweetened with pomegranate syrup in a delightful biscotti.
By Rochelle Ramos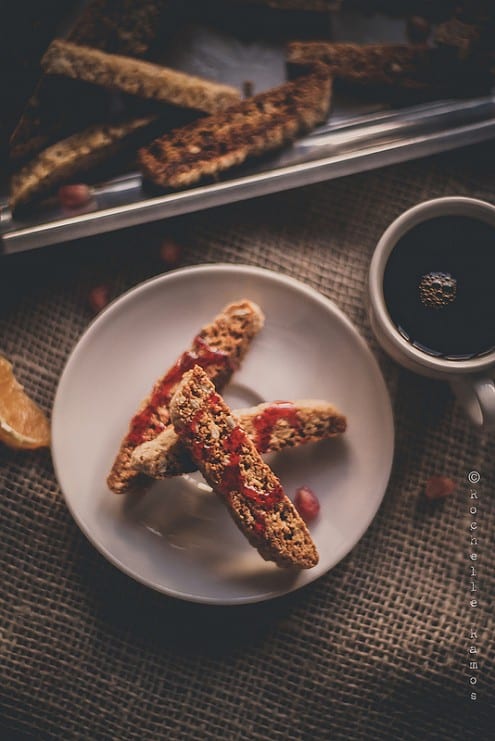 The kitchen becomes a sanctuary during these cold days. In front of an oven, warm after cooking or baking, is the ideal place to be. It's especially the best place when baking and a hot coffee or dainty cup of espresso is steaming nearby waiting to be sipped. And even more so when you are waiting on a batch of biscotti to accompany it.
See Also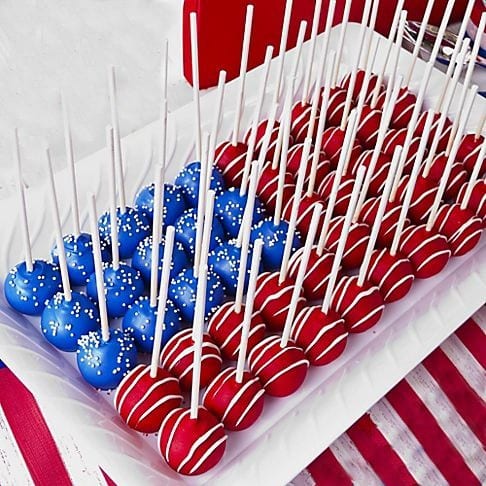 Clementine biscotti with pomegranate syrup is perfect for such an occasion. Bright clementine zest and warm cinnamon, sweetened with pomegranate syrup. The syrup seeps into the cookie, making it softer than intended, but infusing clean citrus and warm spice with the sweet flavor of the ruby fruit. A biscuit cookie so good that it was made four times in one week. Four.
Clementine Biscotti with Pomegranate Syrup
Bright clementine zest and warm cinnamon, sweetened with pomegranate syrup in a delightful biscotti.
Ingredients
Biscotti
2⅔ cups (340g or 12 oz) all purpose flour, plus extra for dusting
1 ¼ cups (250g or 8.9 oz) sugar
2 clementines, zested
1 teaspoon ground cinnamon
1 teaspoon baking powder
1 teaspoon salt
2 eggs
2 yolks
¼ cup ( 60ml or 2 fl. oz) olive oil
Syrup
⅔ cup (155ml or 5.25 fl. oz) pomegranate juice (approximately one fruit)
⅓ cup (79ml 2.5 fl. oz) clementine juice (one fruit)
¼ cup (100g 3.55 oz) sugar
1 stick of cinnamon
Instructions
Preheat the oven to 325F (163C).
In a large bowl, whisk together flour, sugar, zest, cinnamon, baking powder, and salt. Add eggs, yolks and oil to the flour mixture and stir well to form a sticky dough.
Lightly dust a work surface with flour and turn dough out onto it. Knead dough 2 or 3 minutes or until it comes together but is still fairly sticky.
Line a baking sheet with parchment paper. Divide dough into 3 and roll each piece into logs about 1.5 inches (3.8 cm) in diameter. Lay each log onto the baking sheet about 2 inches apart.
Bake in the oven for 40-45 minutes or until firm and lightly browned.
While biscotti is baking prepare the syrup.
Pour pomegranate and clementine juices into a sauce pan and add in sugar. Bring just to a boil over medium high heat. Reduce heat to medium low, stirring frequently until it becomes thick. Remove from heat.
Remove logs from oven and allow to cool 15 minutes on a wire rack.
Transfer logs to a cutting board and with a serrated knife cut each log into ½ inch thick slices.
Lay biscotti cut side down on the baking sheet and return to the oven to bake an additional 10 minutes.
Remove from oven and allow to cool.
Drizzle pomegranate syrup over biscotti when ready to serve.
Notes
If you prefer a more crisp biscotti, turn them over and allow them to bake an additional 10 minutes. Also you can drizzle syrup on top of the biscotti before serving, but this will possibly cause the cookies to soften as the syrup seeps into them and making them become infused with pomegranate flavor.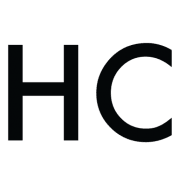 Rochelle Ramos
Rochelle is an Americana cooking, eating, photographing and writing in Portugal. She has a love for real food and learning to make it from scratch. As a new expat, she is slowly learning to speak the language and will soon be able to order more than just a café and pastel de nata from the local pastelaria.