PARTNER POST: Discover the nutritious and versatile wonders of watercress with these tasty recipe ideas.
A simple, summery combination of clementines, pomegranate, and leafy greens, this citrus watercress salad is tossed in a cinnamon yogurt dressing.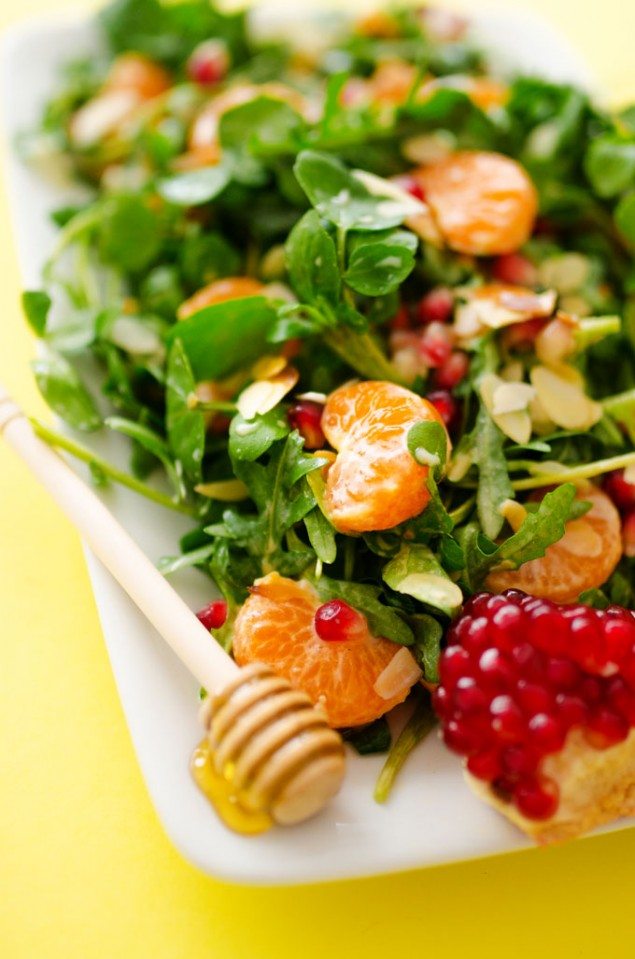 When I can find a way to make dinner heat-free, I jump on it. Which is how this Citrus Watercress Salad was born.
Watercress is different from many other leafy greens in that it has a really distinctive flavor. Pungent, spicy, floral…I can never really put my finger on it. But whatever it is, it pairs awesome–ly with bright flavors like orange and pomegranate. It's tied all together with a cinnamon-y yogurt dressing (the same one we used in these Buddha Bowls) i.e. my FAVORITE dressing of all time.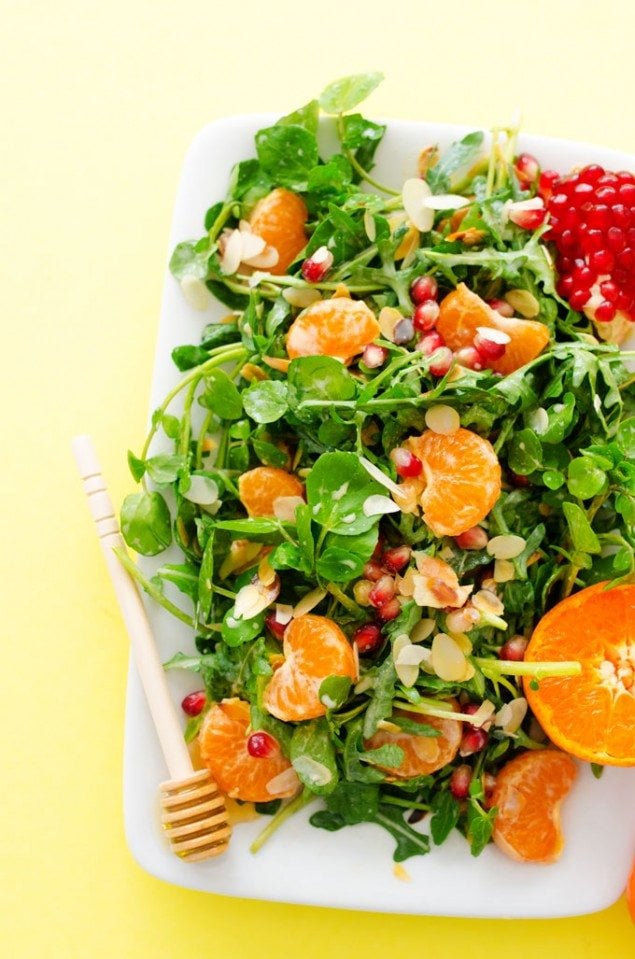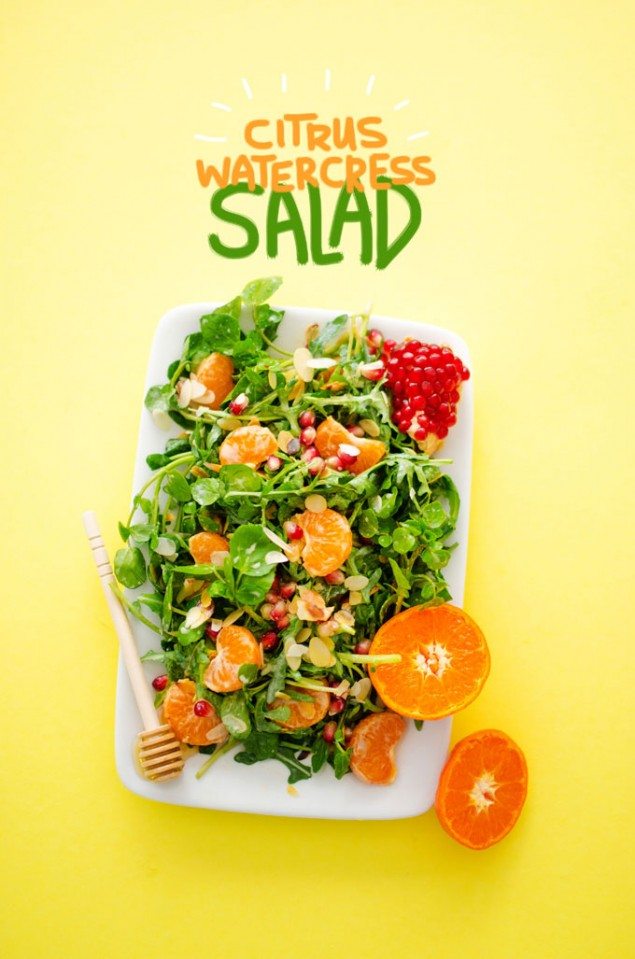 Today's recipe is sponsored by the folks over at B&W Quality Growers, aka watercress royalty. They have a giveaway going on now that you can enter below!
Click HERE to get the recipe for this awesome salad.
Sarah Bond
An Alaskan self-taught cook and nutritionist by trade, I love all things food and health. When I'm not exploring new ways to cook up healthy ingredients, I'm romping around the Netherlands, my new stomping grounds!