These cookies are soft but not too sweet and bursting with unusual flavors.
By Kankana Saxena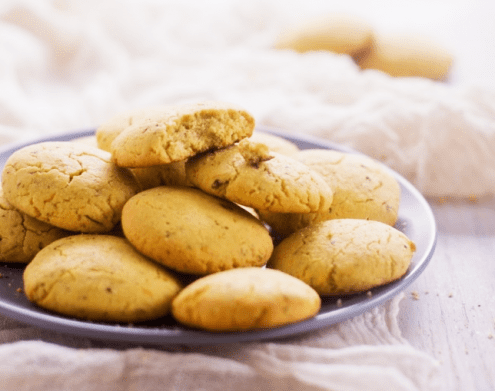 In my world, if there is one little thing that can bring a smile to anyone's face, it will be homemade cookies. Sometimes with chocolate chips hidden in it and sometimes, without any surprising element. Just plain, buttery and delicious with lots of flavor! I think it helps keeping the child inside us alive and that is why, we all love cookies any time.
As a kid, whenever I used to watch movies where moms were shown baking cookies or cupcakes, I used to wonder why take all this trouble when there are so many options available in the market. Little did I know about the fun and satisfaction of baking.. Having said that, baking is not a very easy practice in my kitchen; lots of disasters and wastage happens in the process. It's either the ratio or the baking time that always goes wrong, resulting in a hard non-edible stone like object.. phew!
I am still learning the chemistry and art of baking. Cake is easy for me, cookies – not so much!
So the other day, with lots of courage, I decided to bake some cookies. My mantra was to keep it plain, simple, add lots of butter and keep my fingers crossed.
Inspired by the compound butter, I decided to flavor it with some crushed cardamom, a pinch of saffron and citrus.
See Also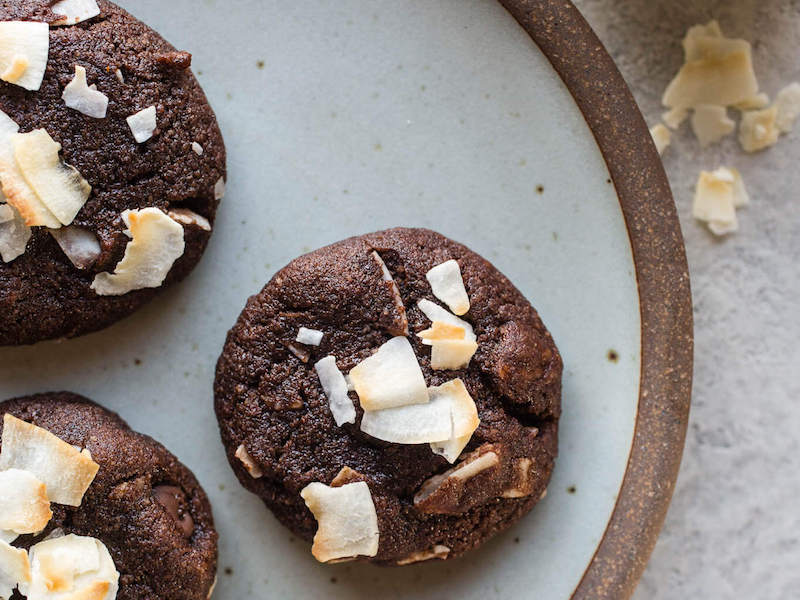 I kept peeking in the oven non-stop. After about 15 minutes, they came out nicely baked. At the first touch, it didn't feel like a stone. I waited for a while to let it cool and then took a big bite, right in the center. They were chewy, soft and not so overly sweet. Loved the flavor! The cookies came out exactly the way I wanted it. No wastage happened this time. Best of all, Arvind approved it and he is still enjoying it.
Print
Citrus and Spiced Butter Cookies
These cookies are soft but not too sweet and bursting with unusual flavors.
Author:

Kankana Saxena

Prep Time:

30 mins

Cook Time:

15 mins

Total Time:

45 mins

Yield:

2

4

1

x
Category:

Baking
3/4 cup

butter (softened at room temperature)
a pinch of saffron

1 tablespoon

milk

1 teaspoon

crushed cardamom
juice of half lemon
zest of half lemon

1/2 cup

powdered sugar

1 cup

all purpose flour

1/2 cup

semolina

1/2 cup

chickpea flour

1 tsp

baking powder
a pinch of salt
Instructions
In a tiny bowl, mix the saffron with milk and let it rest for 5 minutes.
Mix the butter, lemon juice, zest, salt and sugar in a separate bowl. Now, add the milk-saffron mixture to the bowl along with crushed cardamom and whisk until its smooth.
In another bowl, mix rest of the dry ingredients.
Pour all the dry ingredients in the butter mixture and knead it to form a nice sticky dough.
Cover the dough with a kitchen towel and let it rest for 20 minutes.
Preheat the oven to 350F .
Make tiny balls with the dough and press it slightly to form a flat shape .
Bake it for about 15 minutes or until it pale white in color and forms slight cracks on top.
Kankana Saxena
Kankana Saxena shares culinary journey, travel stories and passion for photography in her blog 'Playful Cooking'. Her cooking style is mostly nutritional with little bit of indulgence here and there. She believes in the mantra 'homemade is happiness'! She is a native of India but currently resides in Santa Clara, California with her husband.