Sponsored Post: We have partnered with Java House, the makers of pure cold brew coffee made using time-honored, craftsman techniques, to share 5 ways to spruce up your morning coffee. Their liquid cold brew coffee concentrates can be enjoyed hot or cold for the best coffee flavor.
Unwind with a homemade Chocolate White Russian.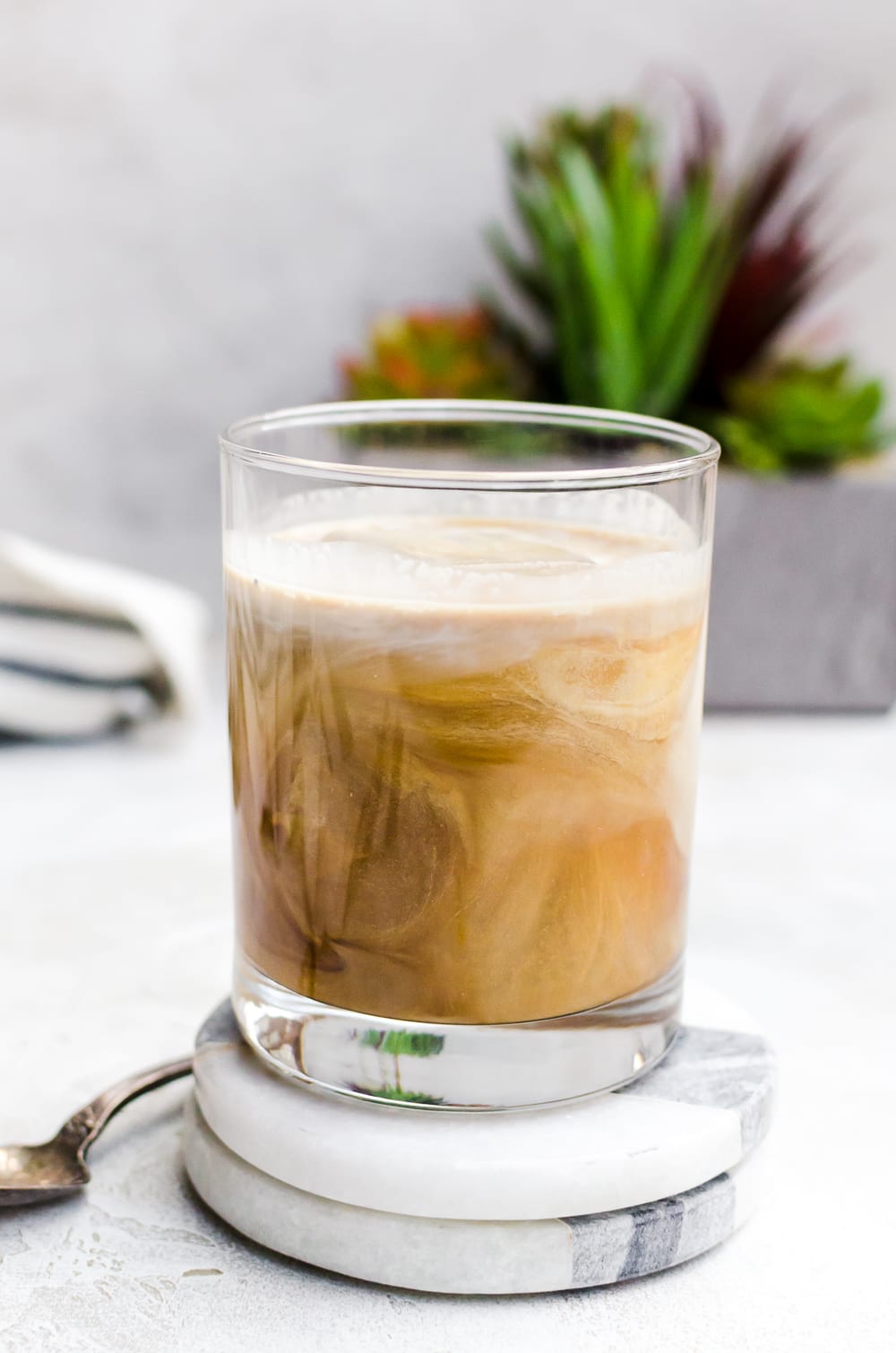 I have a love affair with coffee-based treats like cupcakes, ice cream, and drinks such as this chocolate white Russian. There is something about coffee that really pairs well with a bit of indulgence. It is pretty funny considering I don't drink a ton of coffee in my daily life. Except cold brew. I love a good cold brew.
Cold brew is different from iced coffee. Instead of taking hot brewed coffee and adding ice, the coffee grounds are steeped in room temperature water for 12 hours or more. This results in a smoother, bolder, less acidic flavor. Java House Cold Brew Liquid Pods are in fact single-serving pods filled with cold brew concentrate.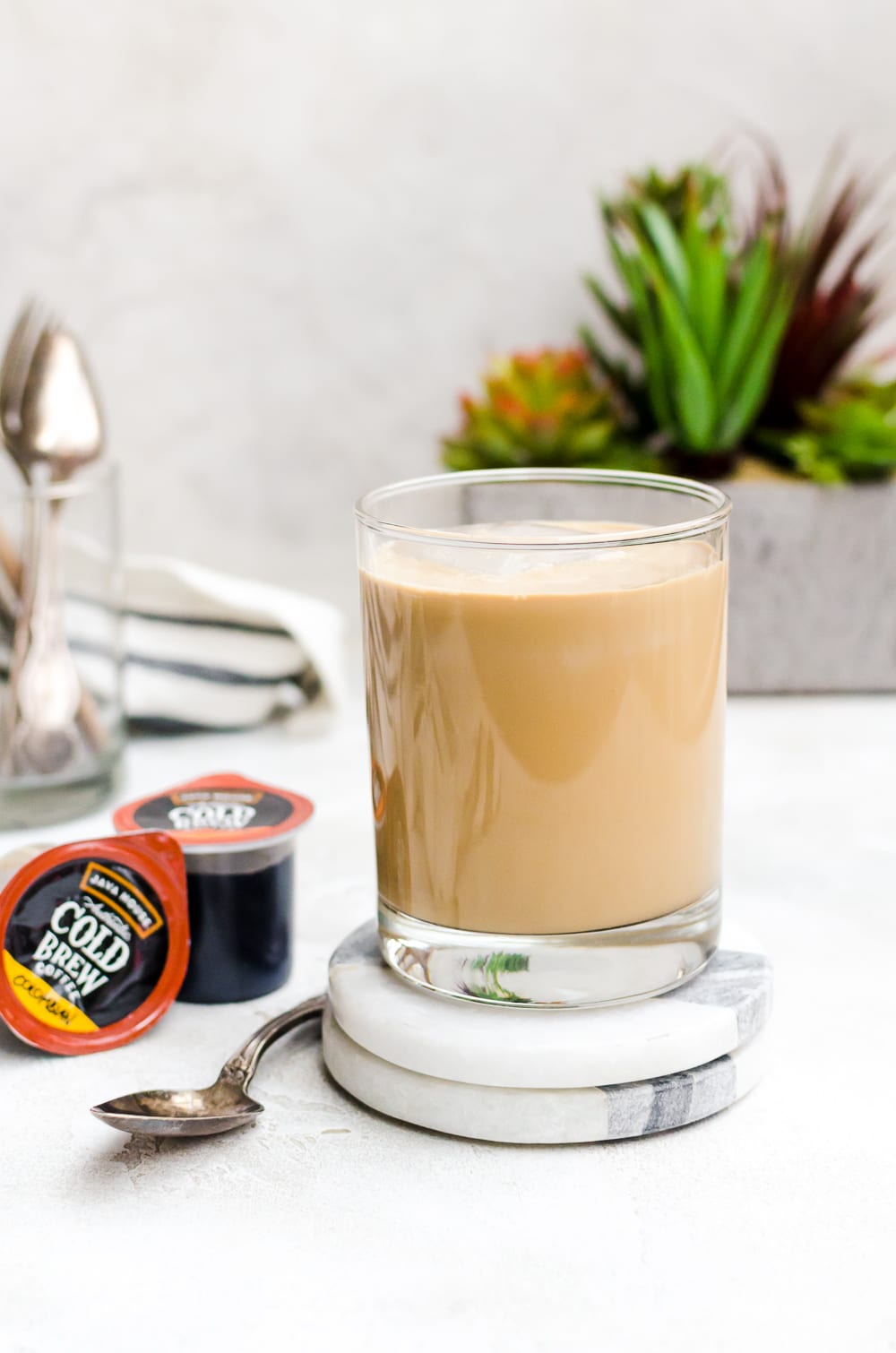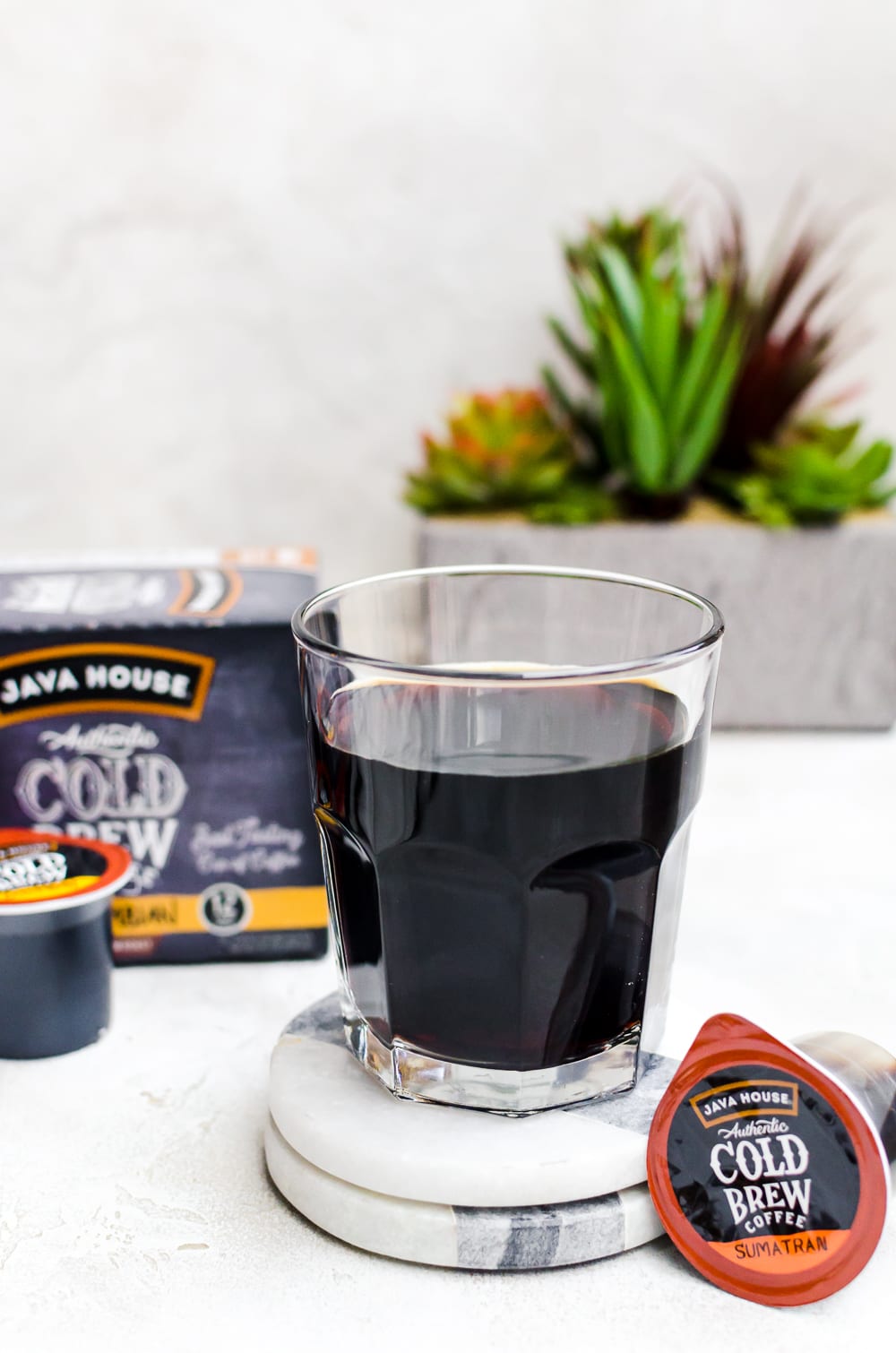 Because of their design, they are pretty versatile to what you may want to do. If you want a regular cold brew, simply open up the pod and pour into your glass before topping with cold water and some ice. If you want a hot mug of coffee, you can top it with hot water, or use your single serving coffee machine that uses pods.
Java House also comes in a few different varieties to satisfy any mood. Ethiopian – light roast, Colombian – medium roast, Sumatran – dark roast, and Decaf – medium roast. You can find them online and in-stores at Walmart, Target, Amazon, and javahouse.com. For a complete list of stores, visit javahouse.com.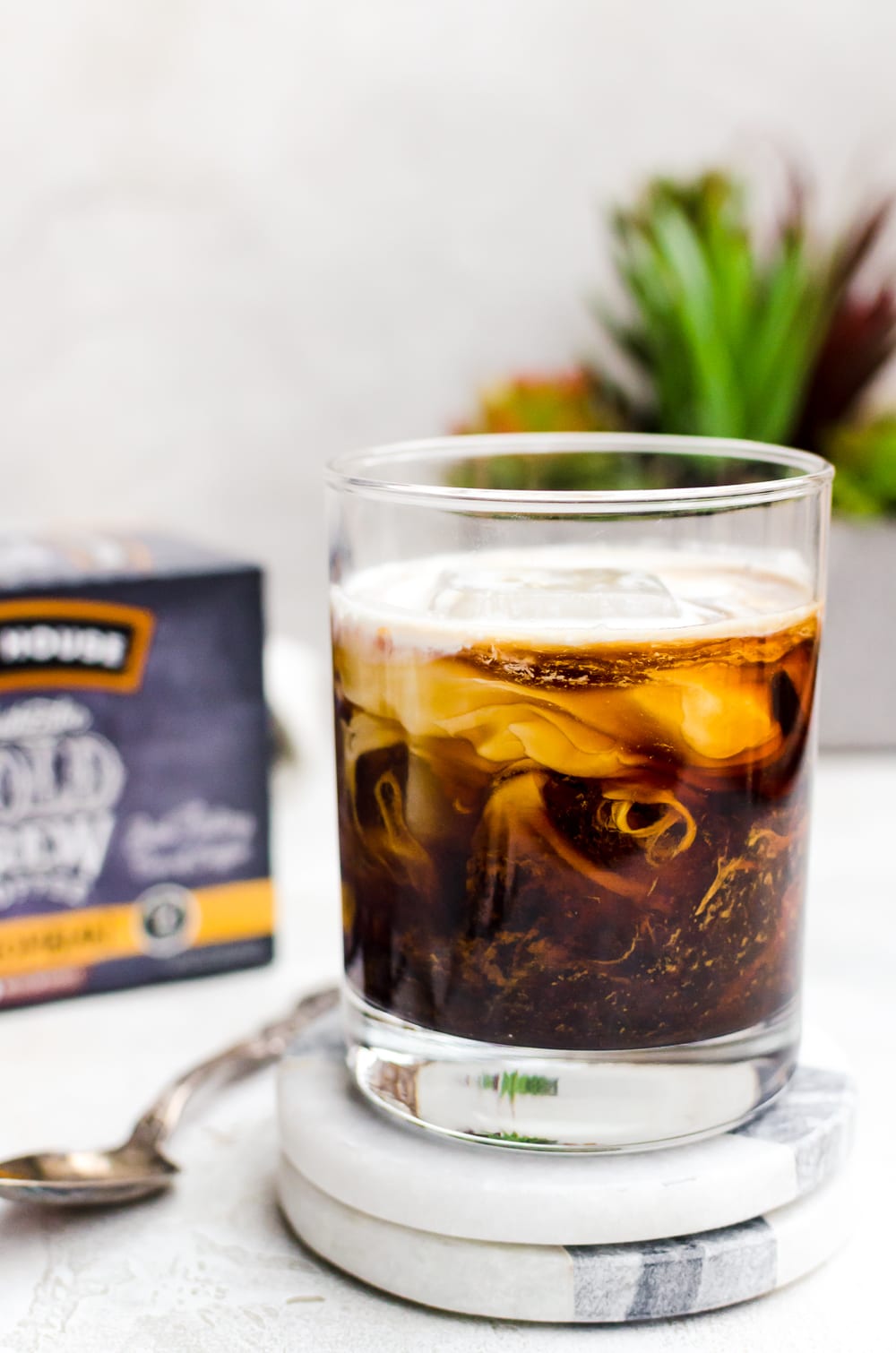 Since the pods have just the right amount of cold brew concentrate, they make the perfect addition to cocktails like this chocolate white Russian. You get the perfect amount of coffee flavor without needing to take time to actually make coffee or measure out any other cold brew concentrate in larger containers. One Java House pod is exactly all you need for one cocktail.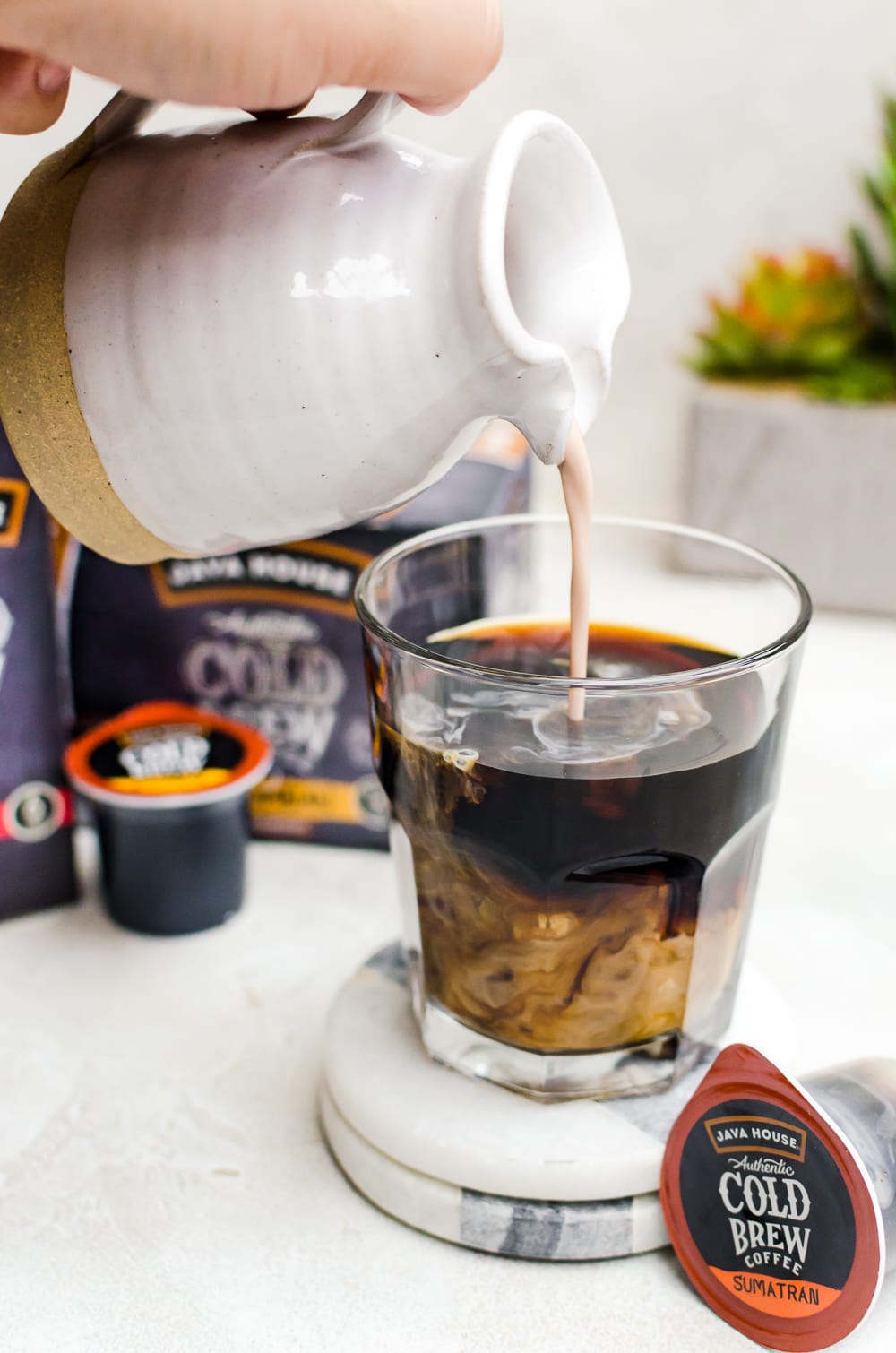 White Russian cocktails are usually made with vodka, coffee liqueur, and cream. I wanted to create something more fun with this chocolate white Russian. We use cold brew coffee for its convenience, plus chocolate liqueur and chocolate syrup with the cream for a chocolate milk flavor. The vanilla vodka brings out balance to the chocolate, but you can substitute using regular vodka.
The chocolate white Russian is like a boozy chocolate milk with a nice hit of coffee. It's a fun way to relax with friends.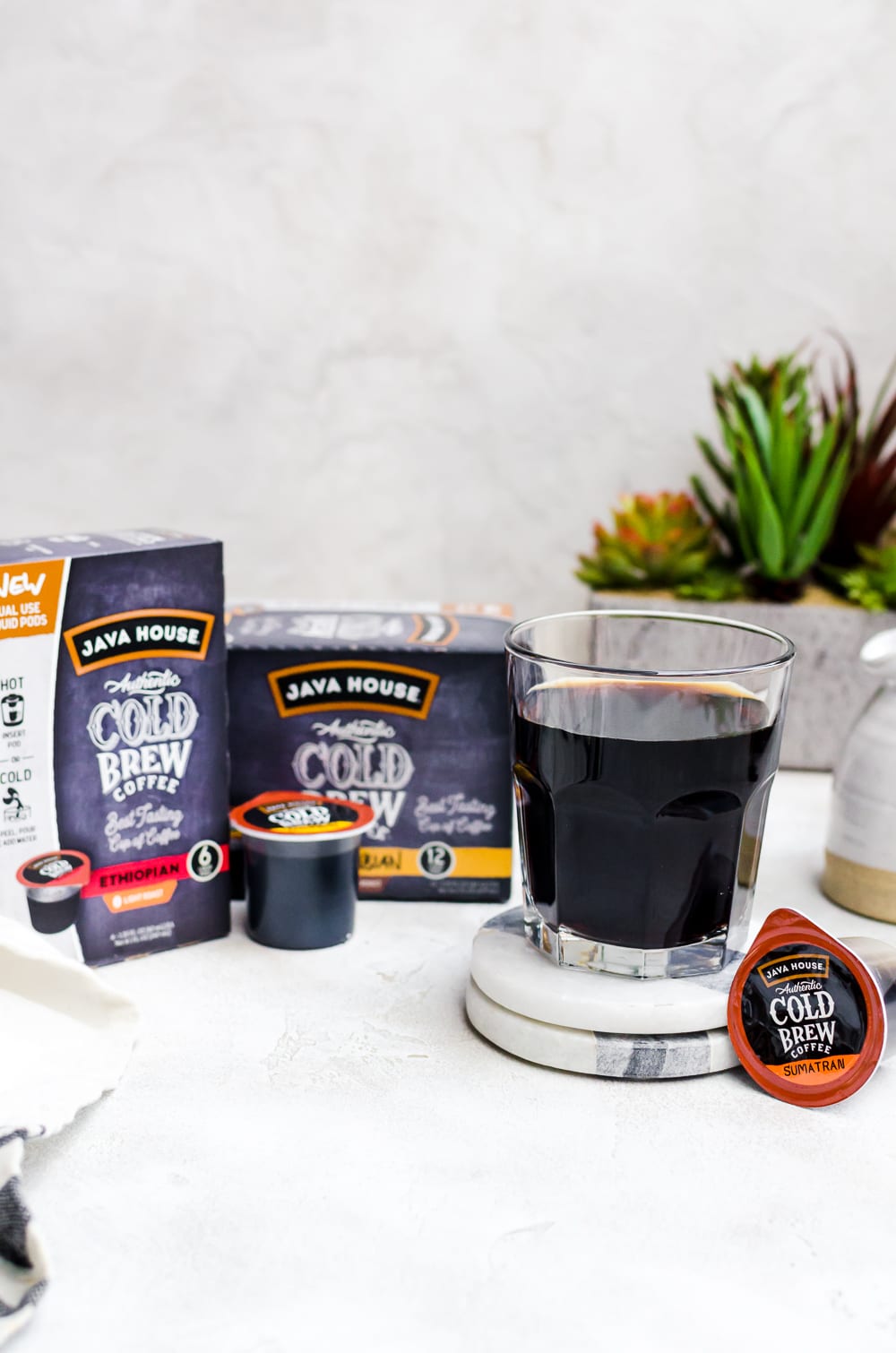 Cold Brew Cocktail: Chocolate White Russian
Ingredients
1 Java House Dual-Use Liquid Coffee Pod
1½ oz chocolate liqueur
½ oz chocolate syrup
2 oz vanilla vodka
1 ½ oz heavy cream
Instructions
Add the ingredients together to a cocktail shaker with ice. Shake vigorously for a minute, then strain into an old-fashioned glass with ice.