Eric Isaac serves a batch of rich and creamy whoopie pies with salted caramel.
By Eric Isaac
Adapted from The Epicurious Whoopie Pie recipe, Cate's World Kitchen's recipe incorporates some salted caramel. The marshmallow fluff is omitted from the original recipe, but if you want extra fluff you can add it back in. As I was icing them I thought there wasn't enough fluff to the pies, but the filling is so rich and creamy already that extra fluff wasn't necessary.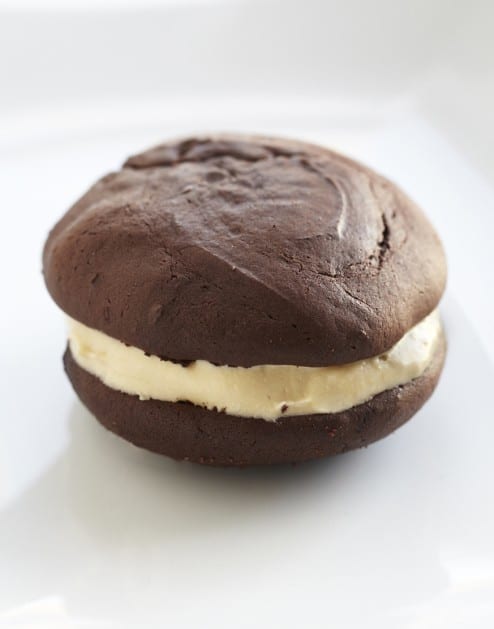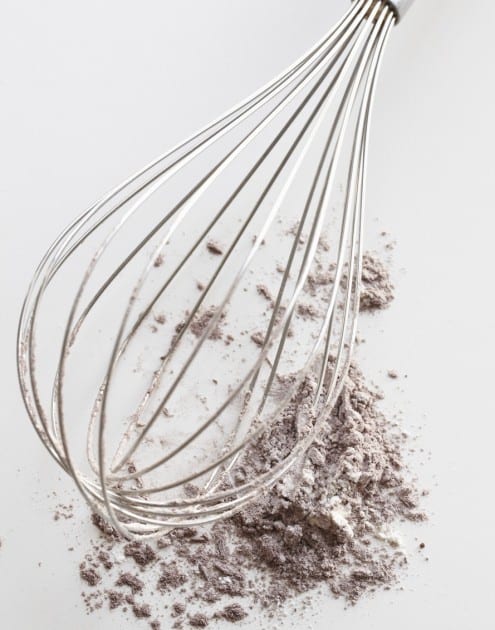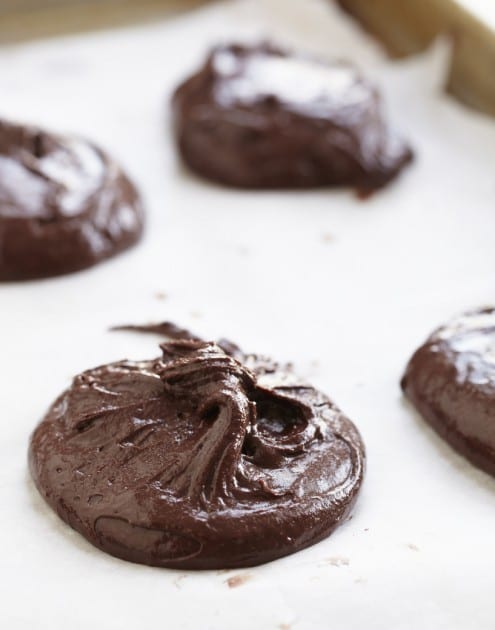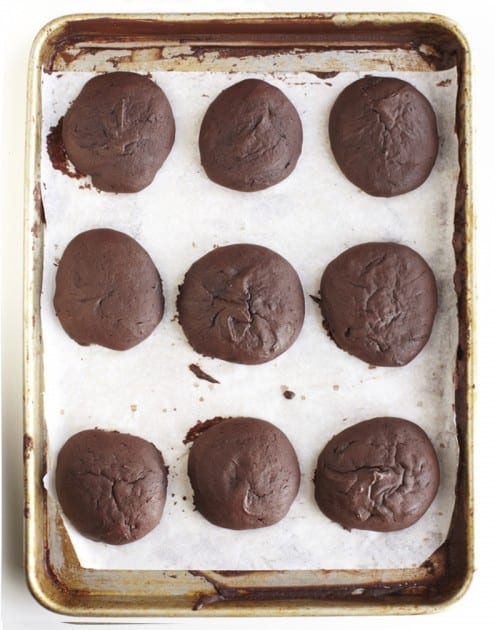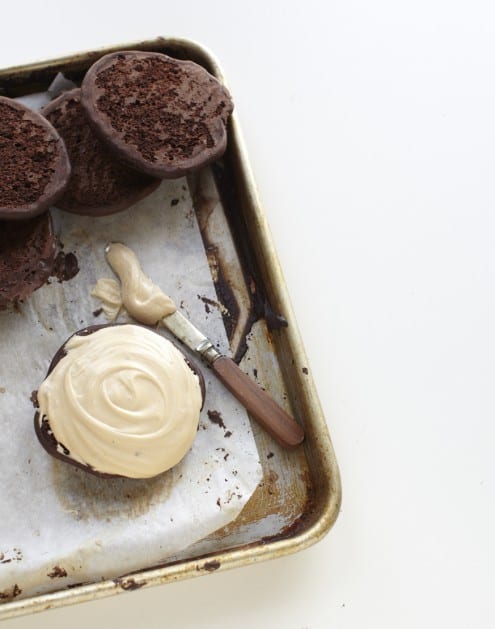 Recipe:
(adapted from Epicurious)
Makes about 16 whoopie pies
Cookies:
2 cups all-purpose flour
1/2 cup cocoa powder
1 1/4 teaspoons baking soda
1 teaspoon salt
1 cup well-shaken buttermilk
1 teaspoon vanilla
1 stick (1/2 cup) unsalted butter, softened
1 cup packed brown sugar
1 large egg
Frosting:
1/2 cup granulated sugar
2 tbsp water
1 tbsp corn syrup
1/4 cup heavy cream
1/2 tsp fleur de sel
1/4 cup sour cream
6 tbsp softened butter
3 cups powdered sugar
See Also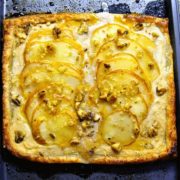 Preheat oven to 350°F.
Stir the flour, cocoa, baking soda, and salt in a medium bowl with a wire whisk. Stir the buttermilk and vanilla together in a small bowl.
Beat the butter and brown sugar in the bowl of a stand mixer for about 3 minutes, or until light and fluffy. Add egg, beating until combined well. Reduce speed to low and alternately mix in flour mixture and buttermilk in batches, beginning and ending with flour, scraping down side of bowl occasionally, and mixing until smooth.
Spoon 1/4-cup mounds of batter about 2 inches apart onto 2 buttered large baking sheets. Bake in upper and lower thirds of oven, switching position of sheets halfway through baking, until tops are puffed and cakes spring back when touched, about 12 minutes. Transfer to a rack to cool completely, then match cookies in pairs based on size.
To make the frosting, put the granulated sugar, water and corn syrup into a heavy saucepan over medium-high heat. Stir to combine, then cook until the mixture is a nice, deep golden brown.
While the sugar is cooking, bring the salt and cream to a simmer in another saucepan.
Once the caramel is the right color, remove the pan from heat. Wait one minute, then stir in the heavy cream. Let cool for a few minutes, then whisk in the sour cream. Set aside to cool.
Once the caramel is cool, beat the butter in the bowl of a stand mixer until smooth. Add the caramel and powdered sugar, and beat until it has a spreadable consistency.
Spread a thick layer of frosting on the flat side of one cookie, then top with another.
Eric Isaac
Eric Isaac is an American food and travel photographer based out of NYC. His blog, SnapFood, highlights food in and around new york as well as what he discovers in his travels throughout the world.