A healthy chocolatey smoothie filled with protein and perfect for post-workout.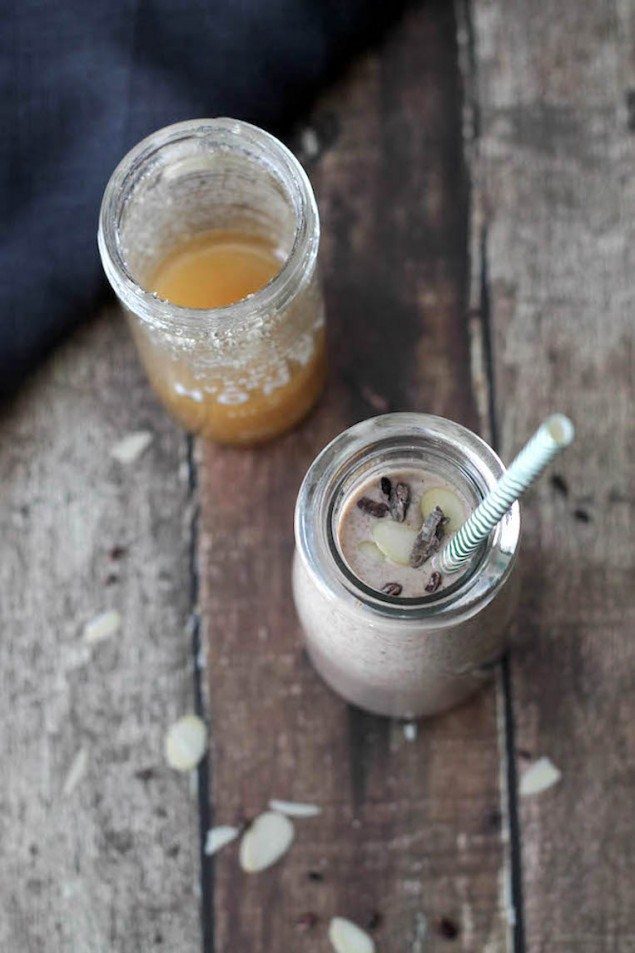 After my morning workout, I look forward to a smoothie or juice. I have a few go-to smoothies like anything with acai or banana, and I absolutely love adding nut butters because it makes it so much more filling and is naturally packed with protein. It's like an adult chocolate milkshake you can feel great about and will keep your energy up.
I love using a little raw honey to sweeten things up, plus it has so many benefits. Raw honey has anti-viral, anti-bacterial, and anti-fungal properties and promotes digestive health, is a powerful antioxidant, strengthens the immune system, and can eliminate seasonal allergies to name a few! So skip the processed honey, spend a little extra for the raw type. If you don't eat it, simply omit or sub in some maple syrup or agave.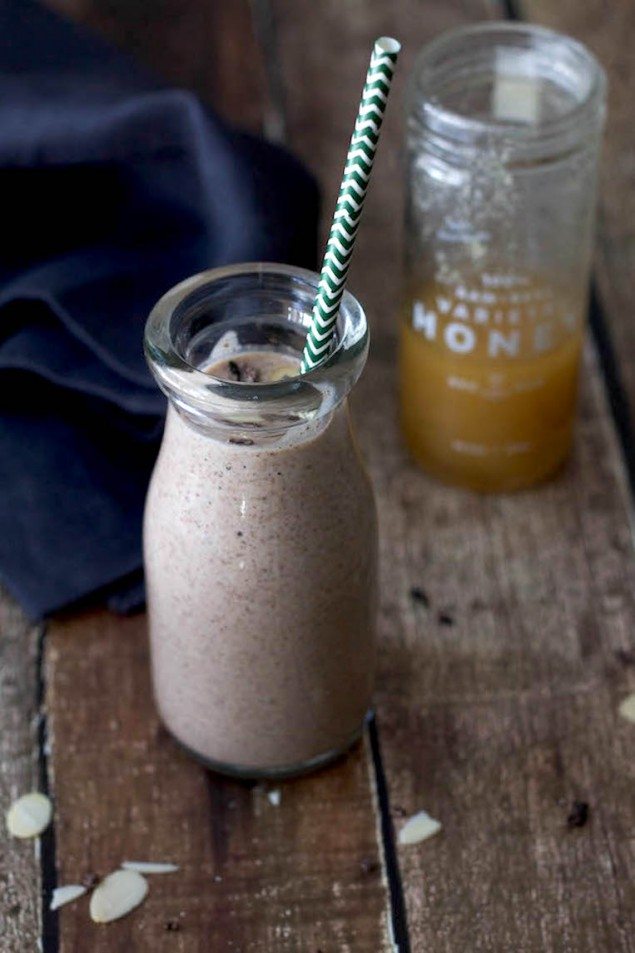 Chocolate Protein Smoothie
A healthy chocolatey smoothie filed with protein and perfect for post-workout.
Ingredients
2 tbsp raw almond butter
1 frozen ripe banana
½ cup coconut (or almond milk)
1 tsp flax seed
1 tsp raw honey (or maple syrup)
2 tsp cacao nibs
Instructions
Blend all ingredients together until smooth.
Serve and optionally add slivered almonds and cacao nibs on top