Enjoy this awesome chocolate petits pots de crème recipe from Kara and Marni Powers.
By Kara and Marni Powers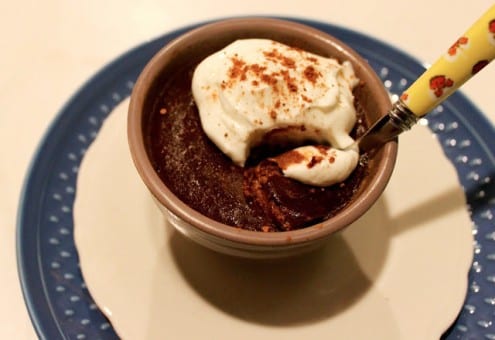 Chocolate Petits Pots de Crème
Enjoy this awesome chocolate petits pots de crème recipe from Kara and Marni Powers.
Author:
Kara and Marni Powers, adapted from La Tartine Gourmande
Ingredients
6 ramekins or small jars
2 large eggs plus 1 egg yolk
⅓ c blond cane sugar (we used granulated)
2 c whole milk
1 t vanilla
⅔ c dark chocolate chips
2 t unsweetened cocoa powder, plus more for dusting
1 t espresso powder
Fresh whipped cream
Instructions
Preheat oven at 320 degrees Fahrenheit.
In a pot over medium, bring the milk and vanilla to a low boil. Remove from heat.
Simultaneously on a separate burner, melt the chocolate, cocoa powder and espresso powder in a double-boiler. Whisk the chocolate mixture into the hot milk until well combined.
In a bowl, beat the eggs, egg yolk and sugar until well blended. Continue to whisk and gradually pour in the hot chocolate mixture until combined.
Ladle the chocolate custard into the 6 small ramekins or jars. Make sure to remove the foam that might have formed on top with a spoon. Place the vessels on a baking pan surrounded by hot water, so that they are half immersed.
Place the tray in the oven and bake for 30-35 minutes until they jiggle slightly. Remove the ramekins and let them cool slightly. Lay plastic wrap on top and place in the refrigerator for at least 3 hours to cool completely. Serve with a dollop of fresh whipped cream and dusting of cocoa powder.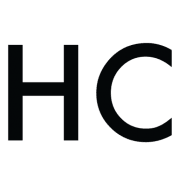 Kara and Marni Powers
Kara and Marni Powers are twin sister cooks, dining and blogging their way through Boston's North End and beyond. They see the act of cooking and entertaining as a form of creative expression, an art that encourages the mixing of flavors, spices, techniques and stories. Their interest in cooking dates back to their Greek grandmother's open-arms approach, letting them taste her savory creations like her famous spanakopita. Kara and Marni's fascination with food and culture continued during their travels abroad in Europe where they saw firsthand the limitlessness of cooking.