Chocolate Nutella Cookies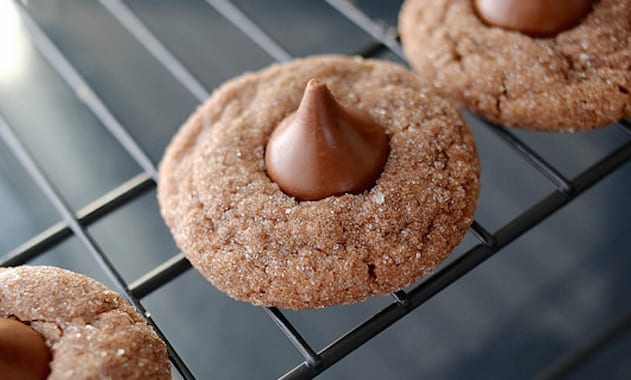 A touch of sparkle, plenty of sweet Nutella and some chocolate to top it off makes these cookies irresistible, especially during the holiday season.
By Kim Nguyen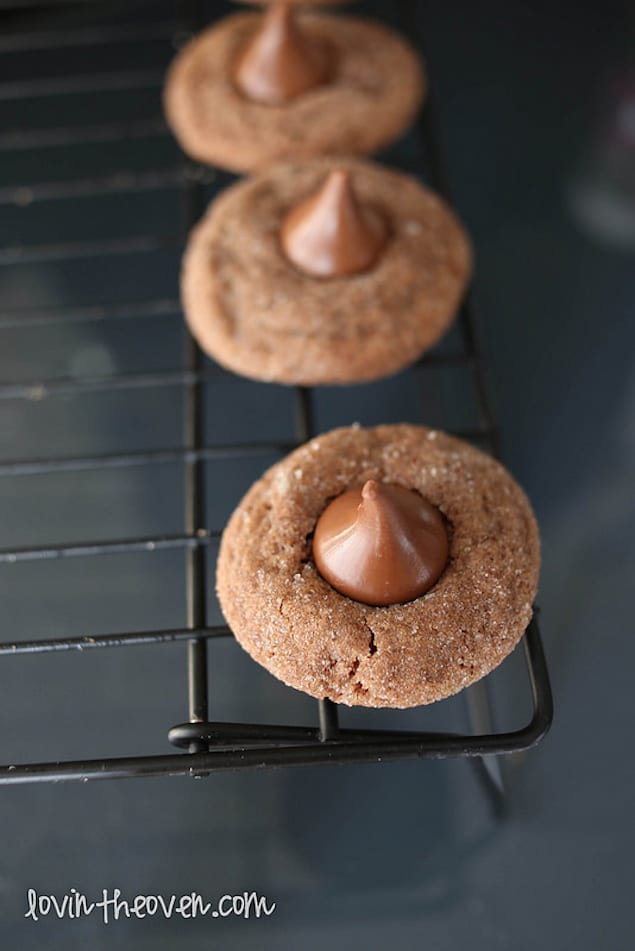 You might as well call these "be my boyfriend/girlfriend now, cookies" because that's exactly what they'll do. Everyone will love you for these babies!
I still had my jumbo sized double pack Nutella from Costco waiting to be devoured and since I pretty much just use it for baking, I decided I had to use it in cookies.
Even without the Hershey's Kiss, these cookies are marvelous on their own. I actually prefer them that way because I can eat unlimited cookies but only so many Kisses. I realized while watching people eat these (that doesn't sound creepy at all) that after the first two cookies consumed, people tend to take off the Kiss to eat the next cookie.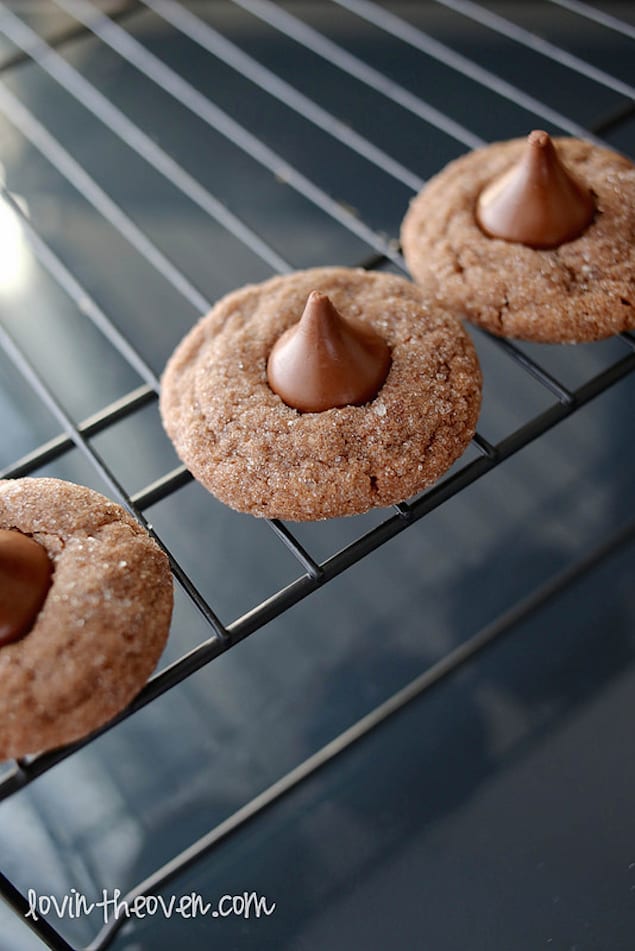 Granted, there area always chocolate lovers that will gladly eat the removed Kiss from anyone else's cookie. To each their own.

Chocolate Nutella Cookies
A touch of sparkle, plenty of sweet Nutella and some chocolate to top it off makes these cookies irresistible, especially during the holiday season. Adapted from Something Swanky.
Ingredients
½ cup shortening
½ cup Nutella
½ cup granulated sugar
½ cup brown sugar
1 tsp baking powder
⅛ tsp baking soda
1 egg
2 tbsp milk
1 tsp vanilla
1¾ cup all purpose flour
¼ cup granulated sugar for rolling
36 Hershey Kisses, unwrapped
Instructions
In a large mixing bowl, beat shortening and nutella. Add the ½ c granulated sugar, brown sugar, baking powder, and baking soda. Beat until combined.
Beat in egg, milk, and vanilla.
Beat in the flour.
Scoop out rounded tablespoons and roll them into balls. Roll the balls in the granulated sugar and place on a cookie sheet, 2 inches apart on a parchment lined, ungreased cookie sheet.
Bake at 350º until edges are set.
Press kisses into the center of each cookie as soon as they are removed from the oven. Let cook on wire rack.
Kim Nguyen
Kim is your typical 27 year old… except for the fact that she acts like an 80 year old woman. Working full time as a flight attendant in Los Angeles, Kim likes to whip up desserts whenever she has the chance.