Candied orange peel dipped in orange flavored chocolate. Looks and tastes great.
By Rochelle Ramos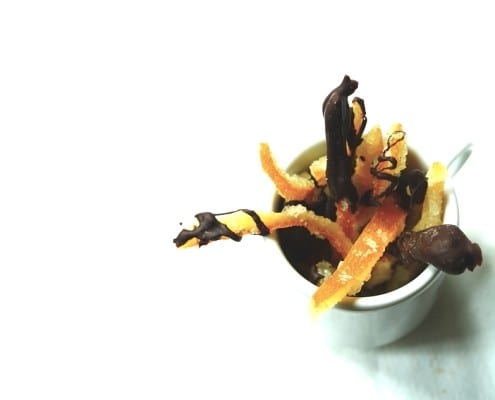 Boxes of tangerinas, clementinas, and laranjas loiter in the basement and kitchen. Outside there is a tree heavy with the orange fruit, just begging to be eaten, juiced, fashioned into some orange-y treat. Problem is, I don't like my oranges in any form other than as the fruit or juice. That is until now.
You know how as a kid you'd get the fruity candies and there were always a ton of orange flavor? The one that every kid would gobble up first cause it was their favorite? Yeah, I threw 'em out if no one was around to take them. Luckily I had a few friends who were always around to snatch them up quick like a bunny.
One friend in particular loved these chocolate balls that were flavored with orange. She'd eat the whole thing in one sitting easy. I never could understand why she loved them so much, I mean, they tasted like orange more so than chocolate and to me that was just the kiss of candy death.
See Also
Then I grew up, moved far far away and wound up with waaay too many citrus fruits of the
Mandarin
variety and its variations. I also hate letting things go to waste especially when I can make something with it that at least someone in my home would want to eat.
Stumbling upon a recipe over at
Closet Cooking
for Candied Orange Peel, I saw that it also was not just candied but also dipped in melted chocolate. Immediately I thought of my old friend and her love for chocolate and orange, if she loved it back then, then maybe my family now would like it too. I didn't realize I too, would be converted into an orange candy lover.  My childhood friend would be proud.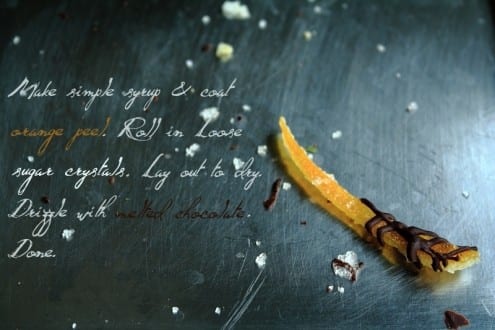 Print
Chocolate Covered Candied Orange Peel
Candied orange peel dipped in orange flavored chocolate.
Author:

Rochelle Ramos

Prep Time:

24 hours

Cook Time:

30 mins

Total Time:

24 hours 30 minutes
4

medium sized oranges or the equivalent in tangerines or clementines (about

6

or 7)
water for boiling

2 cups

plus 2 tablespoons (500ml) water

1 cup

(

200g

) sugar

1 cup

(

200g

) sugar for rolling orange peel in
Melted Orange Chocolate
Instructions
Make a slice down the side of the orange, scoring around the outside. Do it once more across the other way to turn it into 4ths. Peel the orange, trying to keep the peel intact. Lay the orange peel down flat and slice it into thin strips.
Bring a pot of water to boil, reduce heat to medium and put the peel in it. Let this cook for 15 minutes, remove and drain.
Put the 500ml of water and first cup of sugar on to the heat and bring to a boil. Add the peel and reduce to a simmer, cooking for 45 minutes or until the peels are tender. Remove from heat and drain well, reserving about 2 teaspoons of the syrup. (Don't forget the draining part of the step, if you just toss it into the sugar it'll just clump up and be yucky.)
Toss the drained orange peels into the loose sugar, shaking the the bowl to help coat the peels. Lay the peels out on parchment paper to dry for 24-48 hours or until they have hardened a bit and don't bend easily.
Melted Orange Chocolate
Place chocolate in a heat resistant bowl or double boiler and place it over a pot of boiling water. Allow the chocolate to melt, stirring it every so often to help it. Pour in the reserved orange syrup and stir when the chocolate has melted.
Using a teaspoon, scoop up some of the chocolate and drizzle it over the dried orange peel that is still on the parchment paper. Allow it to dry before eating (about 30 minutes to an hour).
Notes
Adapted from Candied Orange Peel at Closet Cooking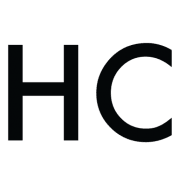 Rochelle Ramos
Rochelle is an Americana cooking, eating, photographing and writing in Portugal. She has a love for real food and learning to make it from scratch. As a new expat, she is slowly learning to speak the language and will soon be able to order more than just a café and pastel de nata from the local pastelaria.