Chocolate Chunk Cannoli Cream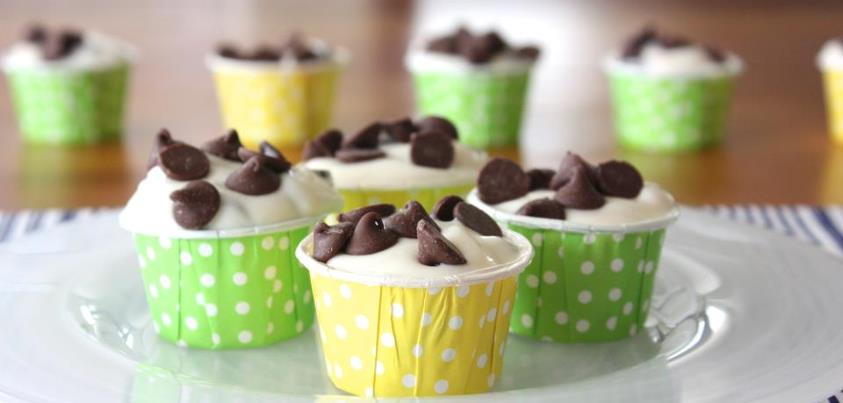 This cannoli cream can be served in a variety of different ways from filling your favorite cannoli shells to these adorable little disposable cups.
By Robin Runner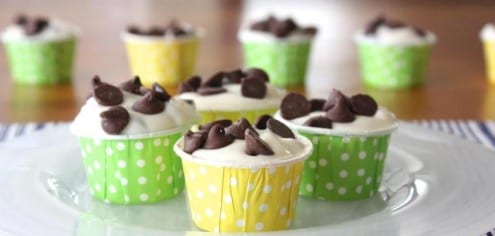 Calling all cannoli fans! This cannoli cream can be served in a variety of different ways from filling your favorite cannoli shells to these adorable little disposable cups. I adore any recipe that can be prepared ahead of time and this recipe fits the bill. Everyone will be swooning over these sweet little decadent, relatively lower fat dessert. These can also be topped with fresh berries, shaved chocolate or chocolate chips.
Cannoli cream is so versatile and packs quite a bit of punch. Serve it in cute little disposable cups for a party or gathering, ramekins or as filling for your favorite cannoli shells.
Ingredients
16 oz of low fat ricotta cheese
3 tbl of granulated sugar
3 tbl of powdered sugar
1 tsp of vanilla extract
1 tsp of almond extract
¼ c of chocolate chunks
Instructions
In a food processor, add the ricotta cheese and blend until creamy. This step takes about 2-4 minutes.
Then add the remaining ingredients till almond extract. Pulse till blended. Then you can hand mix in the chips/chunks of chocolate or process until well-blended. Spoon into individual disposable cups, glasses or ramekins OR if filling cannoli shells – spoon the mixture into a ziploc baggie and store in the refrigerator. Cover and refrigerate for at least an hour or more. Just before serving, cut a tip off the bottom of the bag and pipe the filling in to the cannoli shell.
Notes
If using small disposable cups, you will fill approximately 20 cups. 5-6 ramekins or glasses.
Robin Runner
Robin Runner is the blogger behind www.kneadtocook.com. She grew up around two of her greatest inspirations, her Italian grandmother and her aunt. Both believed in farm to table foods, purity in nature and love as the main ingredient for anything on their menu. Today, Robin is a strong advocate of farming and buying local ingredients, as well as composting to help repurpose food scraps into rich soil for our garden.