Chocolate Chip Cookie Dough Pie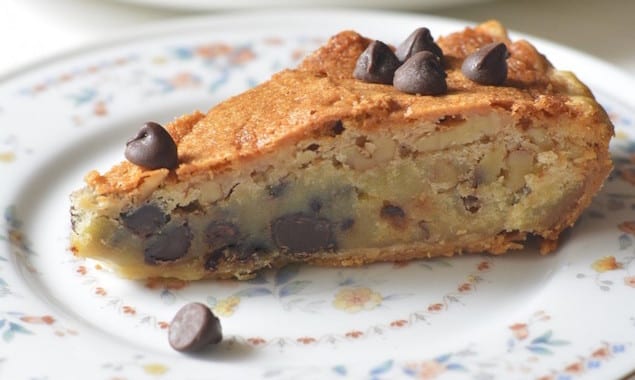 It's a gooey in the center, crusted on top cookie in a flaky pie crust. What more could anyone want? Grab a glass of milk and get baking.
By Michelle Keith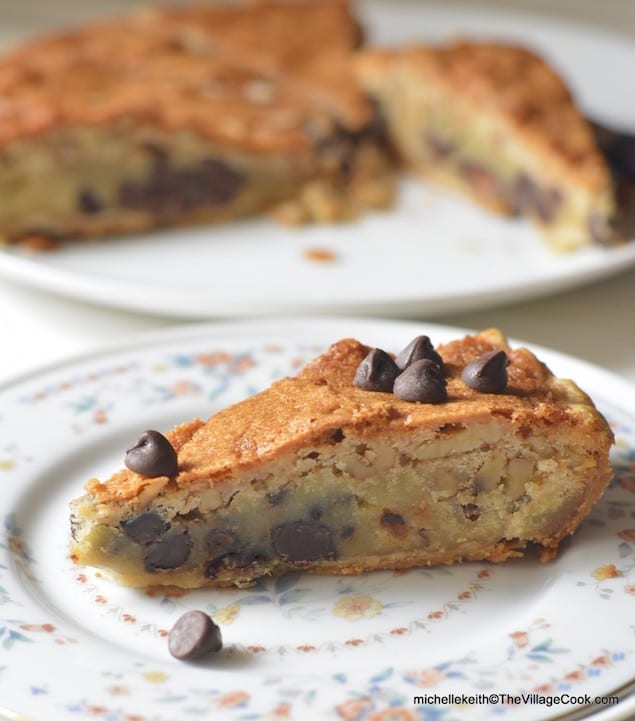 It's a pie, it's a cookie, it's crunchy and chewy. It's perfect for when you don't know what you want for dessert. This pie is magic, people! Speaking of PIE, Fall is pie season. In the same way summer beckons us with ice cream and frozen treats, smoky barbeques and fresh berries, fall greets us with pies and spices and shades of umber, warm beverages and hearty soups. Winter comes, gleaming with sparking sugar crusted cookies, with brisk mints and decadent cocoa, fluffy marshmallows and rich, meaty feasts.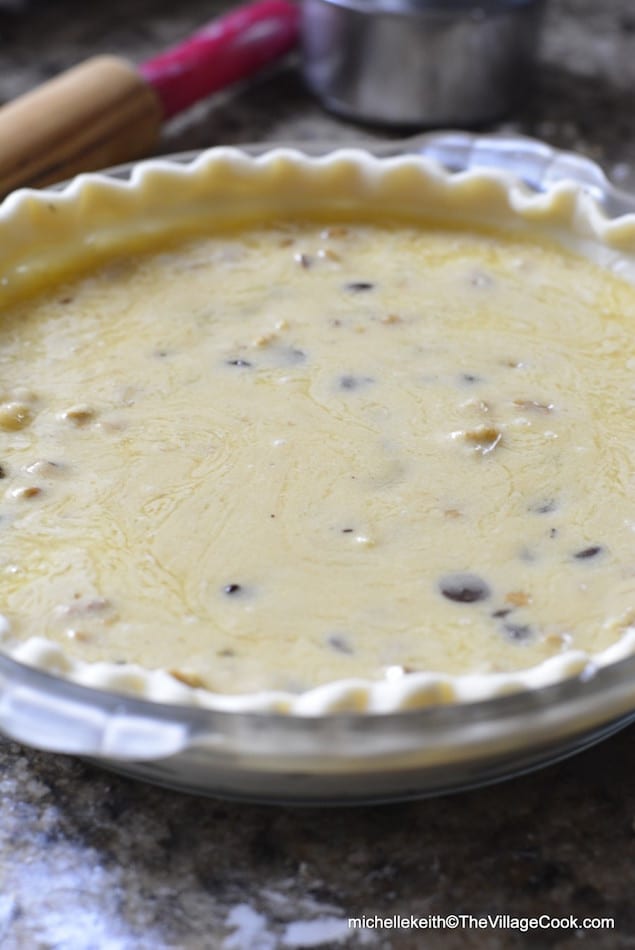 As most pies go, this has a crust. You don't have to blind bake this crust, either. It's as simple as roll, mix, pour and bake. Okay, there is a slight bit of measuring involved. But, hey you can do that.
Chocolate Chip Cookie Dough Pie
It's a gooey in the center, crusted on top cookie in a flaky pie crust. What more could anyone want? Grab a glass of milk and get baking.
Recipe Type:
Baking, dessert
Ingredients
1 unbaked pie crust for 9? pie
2 eggs
½ cup flour
½ cup granulated sugar
½ cup light brown sugar
½ cup butter, melted and cooled
1 teaspoon vanilla
¼ teaspoon salt
1 cup chopped pecans
1 cup chocolate chips
Instructions
Preheat oven to 325
Beat eggs, sugars, butter and vanilla.
Add the flour, salt and stir well.
Stir in the chips and nuts.
Pour into pie crust and bake 50-55 minutes.
Allow to cool 20-25 minutes before slicing.
Serve warm or room temperature
Michelle Keith
Michelle Keith is a South Florida native and the author of "The Village Cook". A self taught chef, her experience cooking and baking spans over 30 years. In addition to her food blog, she has also been featured in numerous websites, and writes recipes for her local community newsletter. She also is the editor of "The Domestic Mama", a blog about motherhood and family life. She currently resides in South Florida.