Holiday season is on its way. It is time to slowly start testing cookie and truffle recipes and choose the ones you will make for Christmas.
By Tamara Novacoviç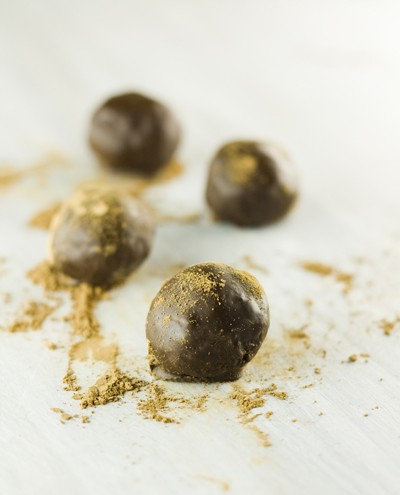 This is another recipe from Ana's blog called Prstohvat soli. Like all her recipes, this one is adorable as well. I like baking and making things from her blog and I enjoy her beautiful photography.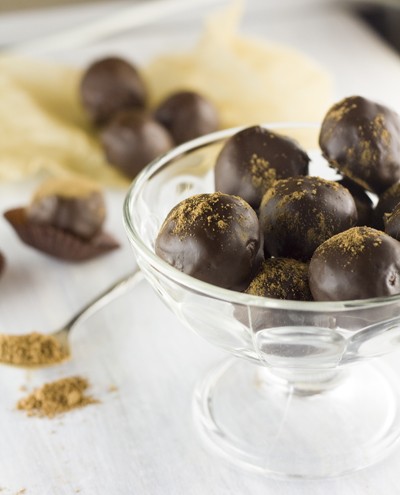 With holiday season fast approaching, I steep into Christmas mood and start planning the menu. Mom is usually assigned to come up with savory dishes, whereas cakes and cookies are my field of interest. Lately, I have been testing some of the recipes I plan on using for Christmas and this is one of them. And it's great. During Christmas time, I am all about cookies and truffles. These are a new addition to my truffle family. They contain chocolate (of course), cherries, roasted hazelnuts (oh, that lovely flavor), cocoa powder, a tiny bit of cherry liquer and home made marmalade. It all combines into a delicious mixture that you let cool and dip into melted chocolate. I used cherries drained from a cherry liquer we call visnjevac, so they are a bit "drunk" and I think they give these truffles a lovely flavor. You can also use pitted frozen cherries. Every time I work with chocolate I am reminded of Joanne Harris' book Chocolat and the movie.
You can play with the recipe and use any other nuts, as well as some cinnamon that goes great with cherries. The base are cherries and chocolate. This type of recipe is very common in Croatia and Balcan area during Christmas holiday season!
See Also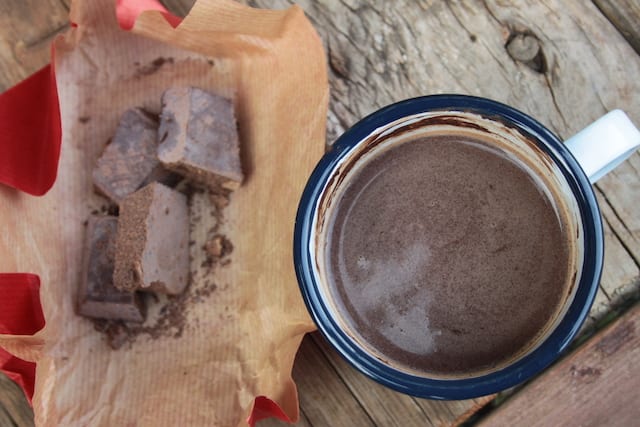 Check out the original recipe here.
Chocolate cherry truffles
Holiday season is on its way. It is time to slowly start testing cookie and truffle recipes and choose the ones you will make for Christmas.
Ingredients
For truffles
7.5 oz (200 g) chocolate
7.5 oz (200 g) roasted hazelnuts
7.5 oz (200 g) powdered sugar
1 tbsp cocoa powder
2 tbsp marmalade
some rum or cherry liquor
cherries (frozen, pitted)
For the glaze
7.5 oz (200 g) chocolate
5 tbsp sunflower oil
Instructions
Grate chocolate and combine it with powdered sugar, finely ground roasted hazelnuts and cocoa powder. Make sure to sift powdered sugar and cocoa to avoid any lumps.
Add marmalade, a bit of rum or other liquer. Combine well. Take parts of the mixture and roll into balls-truffles. Put a cherry in the middle of each truffle. Line them on a plate and let cool in the fridge for 20 minutes.
Make the glaze: melt chocolate in double boiler, add oil, combine well. Dip chilled truffles into chocolate. Line on parchment paper and let cool completely.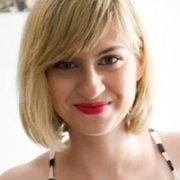 Tamara Novakoviç
Tamara Novakovic is a passionate self-taught cook, food blogger, freelance food writer and photographer behind bite-my-cake.blogspot.com. Her life journey has led her through Faculty of Humanities in Zagreb, Croatia to discovering passion for making cakes. She is currently a weekly food columnist for Croatian newspaper V magazine and food magazine Repete.