Chocolate and Cashew Pudding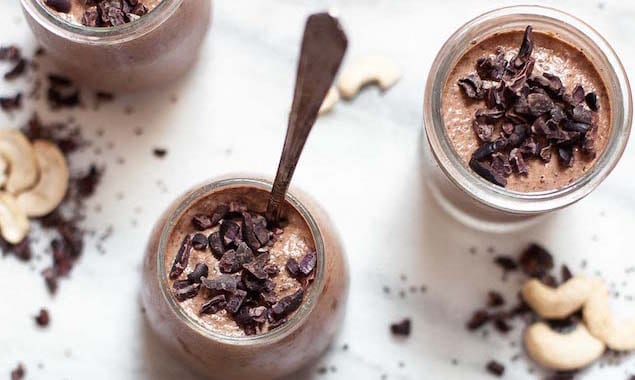 Without any dairy, this creamy dessert pudding is made flavorful with cacao nibs and a rich cashew milk.
By Becky Winkler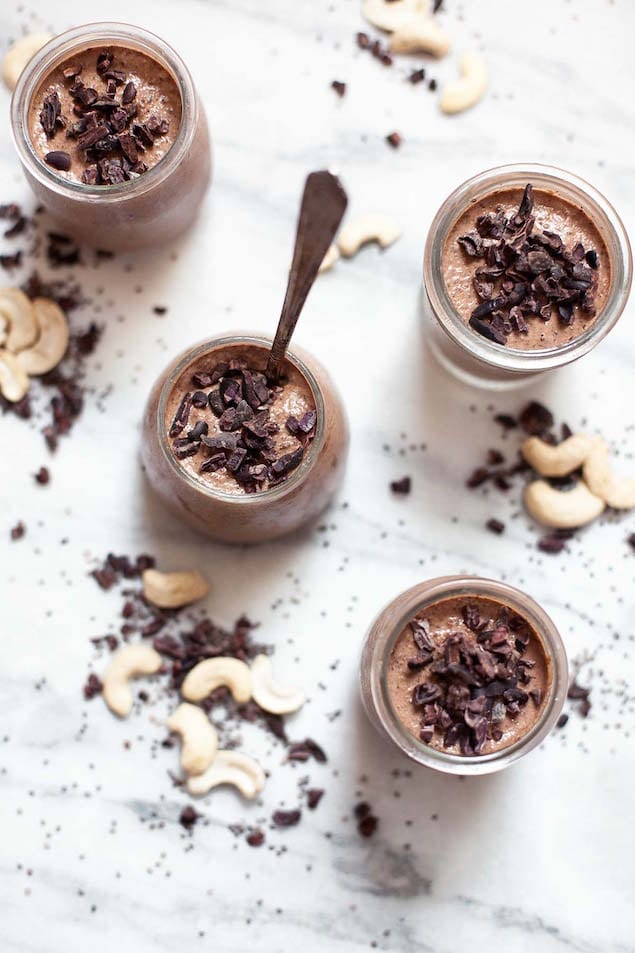 This pudding is a make-ahead dessert, it's perfect for having guests over. While you're out grilling lamb burgers and mixing drinks (agua fresca, perhaps?) these perfectly-sized treats will just be gelling in the fridge.
This was my first time using chia seeds and cacao nibs, and I loved them both. I wasn't sure how I'd feel about the cacao nibs since they're unsweetened chocolate, but while I wouldn't necessarily eat a handful plain, they were perfect in this pudding. Some of the cacao nibs are blended with the cashew and chia base to deepen the chocolate flavors of the entire pudding, and some are sprinkled whole on top. This gives each bite of cashew chia pudding this crave-worthy chocolatey crunch. It's so good!
See Also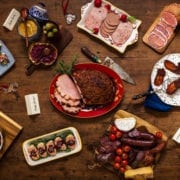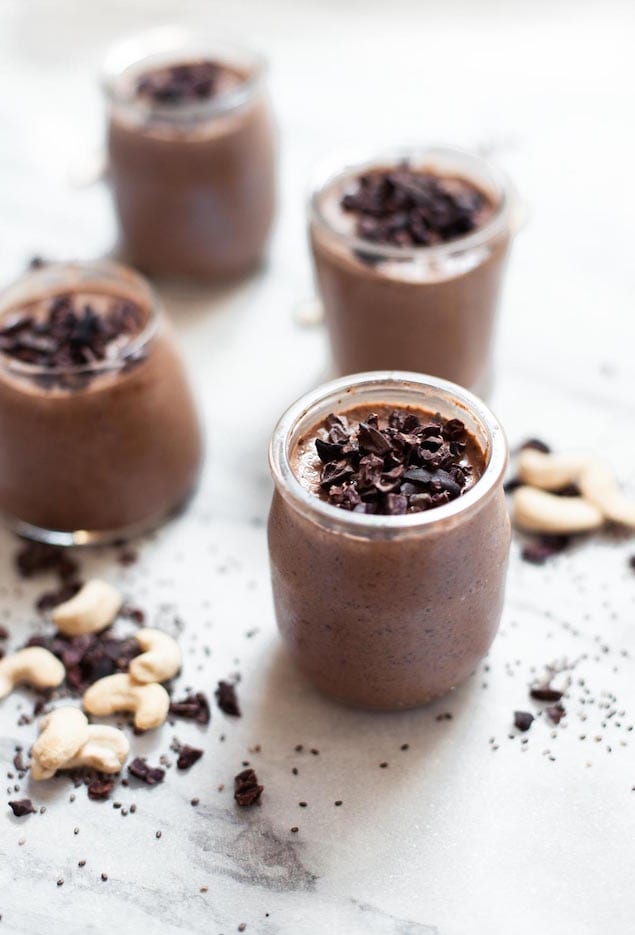 Chocolate and Cashew Pudding
Without any dairy, this creamy dessert pudding is made flavorful with cacao nibs and a rich cashew milk.
Ingredients
1 cup raw cashews
2 tablespoons maple syrup
2 tablespoons honey (replace with more maple syrup for a vegan version)
2 tablespoons cocoa
3 tablespoons cacao nibs, plus more for serving
3 tablespoons chia seeds
Pinch of sea salt
1 teaspoon vanilla
Instructions
Soak the cashews in cool water for at least 2 hours or up to overnight. Drain and rinse the nuts and place them in a blender. Add the remaining ingredients and 1 cup of water. Blend until smooth, up to 3 minutes depending on the strength of your blender.
Transfer the pudding to a serving dish or individual ramekins, cover, and refrigerate for about 2 hours, or until set. Top with additional cacao nibs, fruit, coconut, or other nuts as desired and serve. Best enjoyed within 24 hours.
Becky Winkler
Becky Winkler is an enthusiastic eater who shares paleo and gluten-free recipes on her blog, A Calculated Whisk. She enjoys chopping chocolate, salting dessert, searing short ribs, and taking pictures. In her other life, she's a grad student in Boston.