Chocolate and Brown Butter Coated Popcorn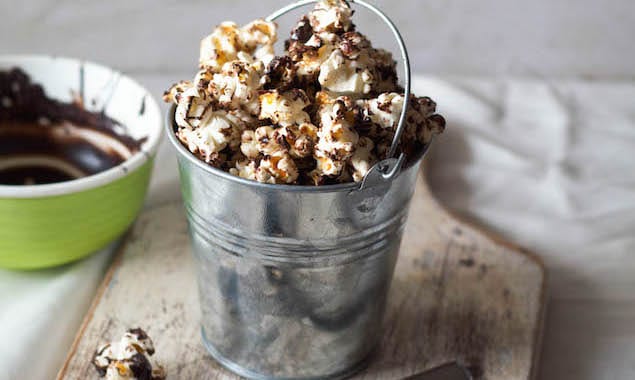 This may be the ultimate sweet and salty snack for a night in. Make the crunchy movie companion complete with rich brown butter and a drizzle of sweet chocolate.
By Samina Patel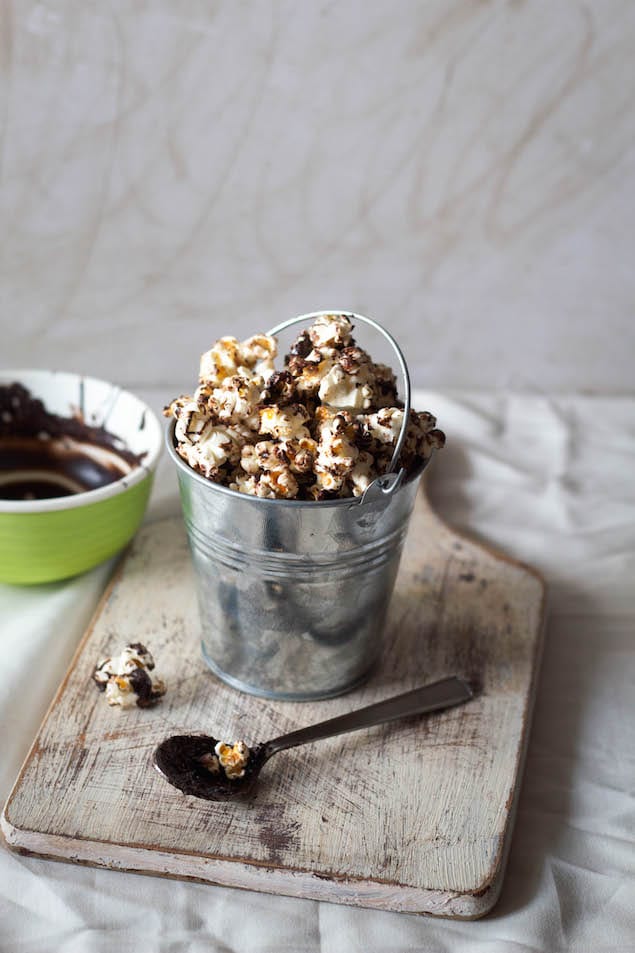 I'm sure we've got a lot of popcorn lovers out here and sprucing it up can be exciting to the taste buds too. However, I'd urge you to use fresh corn kernels and not the ready-to-eat variety. It's super simple – needs just organic, freshly made butter that has been browned + melted dark chocolate and freshly popped corn and you are good to go.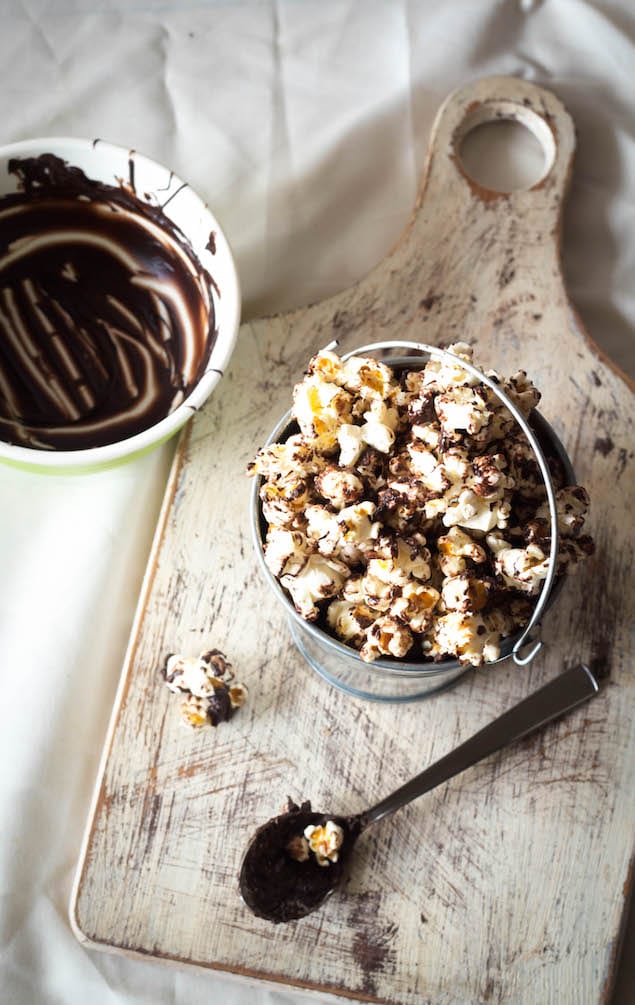 Snacking on these sweet, processed – free version of popcorn will make your taste buds dance and make your movie night marathons more interesting.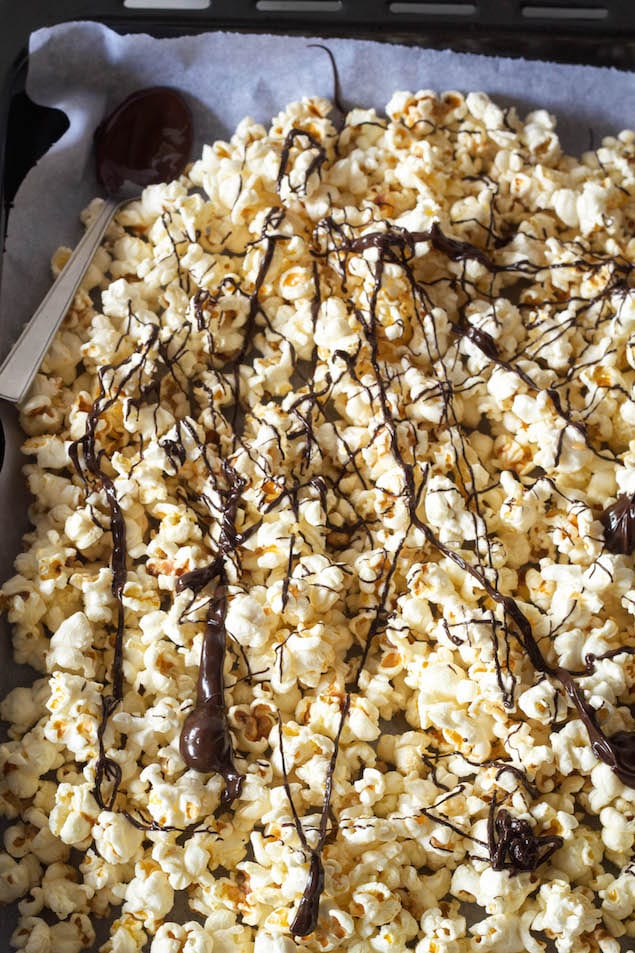 Chocolate and Brown Butter Coated Popcorn
The ultimate sweet and salty snack for a night in, make the crunchy movie companion complete with rich brown butter and a drizzle of sweet chocolate.
Recipe Type:
Side, Snack, Dessert
Serves:
Enough for about 4 people
Ingredients
2 tbsp coconut oil
½ cup fresh popcorn kernels
2 tbsp softened salted butter
⅓rd cup dark chocolate chunks / chips / grated, melted
Instructions
or the browned butter, in a saucepan on a medium flame, add the butter.
Heat till it melts, then turns foamy and finally turns a nutty brown color.
Take it off the heat immediately as it can burn quite quickly
Skim the foam from the top and use only the brown liquid.
In a heavy bottomed saucepan with the flame on high, add 2 tbsp coconut oil and wait for it to heat up.
Add 2-3 corn kernels to test if they pop.
Once they do, add the rest of the kernels, cover the saucepan and constantly keep agitating the pan to avoid the popcorn from burning at the bottom and even popping.
Once the popping sound has stopped, take it off the heat.
Slowly take the lid off and check.
CAUTION: The popcorn will continue to pop due to residual heat, so make sure you do not sink your face into the saucepan.
Add the browned butter and mix well.
Add the melted dark chocolate and mix well.
Serve.
Samina Patel
Just a simple girl with a fancy camera and a well greased cake tin.