These lovely Easter treats were inspired by a late night craving-expedition to the freezer.
Text And Photo By Natalie McLaury
These little treats came about one night when I was scavenging the freezer for something sweet to eat. I spotted a bag of peanut butter egg M&Ms, tore it open, and started popping them in my mouth. Suddenly, I stopped. I knew if I wasn't careful, the entire bag would be gone in a few hours. (History has proven this) I knew the only way I'd be able to put them back is if I had a reason to use them. I'm willing to make sacrifices for baking!
Thankfully, I had a vision of how I could use these. I pictured little bird's nests, topped with the M&M eggs. Quickly, I closed the bag, stuck it back in the freezer, and immediately added pretzels and peanuts to my grocery list. The next day I picked up my missing ingredients and once again opened the freezer in search of the peanut butter M&Ms…but this time with a mission in mind!
These adorable bird's nest cookies are what resulted. With only four ingredients these are incredibly easy to make, and these were a big hit when I brought them to church one Sunday morning! Perfect for Easter or Springtime, these taste as good as they look…and peanut butter M&Ms are much more fun to eat amongst chocolate covered pretzels and peanuts.

Chocolate Bird's Nest Cookies
These 4-ingredient cookies are a perfect treat to make with kids around Easter time!
Serves:
36 (1 nest per person)
Ingredients
1 bag of peanut butter Egg M&Ms
2½-3½ (20-28 oz.) cups pretzel sticks, broken in half
1-1½ (8-12 oz.) cups dry roasted peanuts
1 (12 oz.) bag chocolate chips
Instructions
Melt chocolate over a double boiler or in the microwave in a microwavable bowl. If using the microwave, stir every 30 seconds to prevent burning.
Once chocolate is melted and smooth, stir in pretzels and peanuts, mixing to fully coat the mix-ins with chocolate.
Drop spoonfuls of the chocolate mixture onto wax paper-lined baking sheets, about 1 or 2 inches apart from each other. Top each "nest" with 1 or 2 M&M eggs. Place baking sheets in fridge for 1 hour, or until hard. Transfer to airtight containers and store in fridge until ready to serve. (**Can be made up to one week ahead of time!)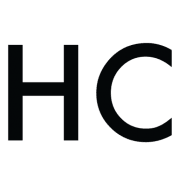 Natalie McLaury
Natalie McLaury is a St Louis based food writer with a passion for real food and experimenting in the kitchen. Her cooking ranges from healthy three course meals to decadent desserts, and she shares many of her food tips and recipes on her successful The Sweets Life blog . As an avid runner and fitness expert, she also gives the occasional tips on how to combine a serious interest in health with a sweet tooth.