Sasha Gora indulges in the last of summer's hot days by making a refreshing and flavorful chilled soup.
By Sasha Gora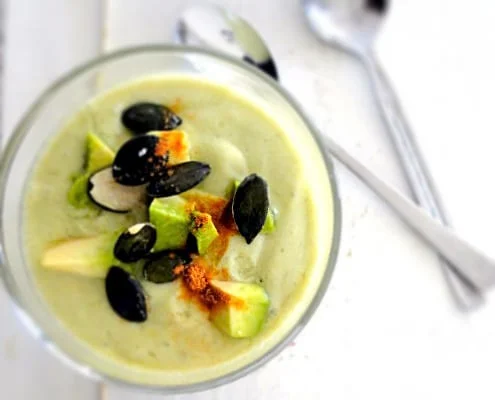 As August begins to reach its end each year I begin to pick up my pace. Everything feels slightly more accelerated and slightly more pressing. I begin buying fruit in bulk. My kitchen would suggest that I am preparing for some long days of industrial canning, or for a situation in which the several fruit markets down the street are forced to shut down. In all actuality I'm not preserving or freezing or saving any fruit (or at least not much of it) for when the days become colder. Instead I am just eating it all. And a lot of it. You know what they say about living in the moment. My version of living in late summer moments is eating as much watermelon and as many peaches as I possibly can.
In addition to fruit, I am enjoying all other raw foods before I preheat my oven and keep it busy over the next few months with vegetables to roast and pies to bake. The weather has been cooperating almost perfectly with this venture. A few minutes out on my balcony and I break into a sweat. These hot temperatures are destined to leave Munich in a few days, but for as long as they last you can find me sitting in the sun eating avocado buttermilk soup. I'll probably be wearing cut-offs and I'll most likely be drinking a cold beer or some lemonade.
Cold soup is a funny thing. I automatically associate soup with blankets, scarves and Russian literature. Just the word itself makes me want to curl up and light a candle or two. It makes me want to toast some bread and brew some tea. The mention of soup doesn't necessarily make me think of cut-offs or beer. In my mind soup is branded as a winter dish so as the weather warms up each year I find myself being reminded that soup does not need to be hot. No matter how much gazpacho or cold cucumber cream soup I eat in a summer as soon as fall comes around I forget about summer soup.
See Also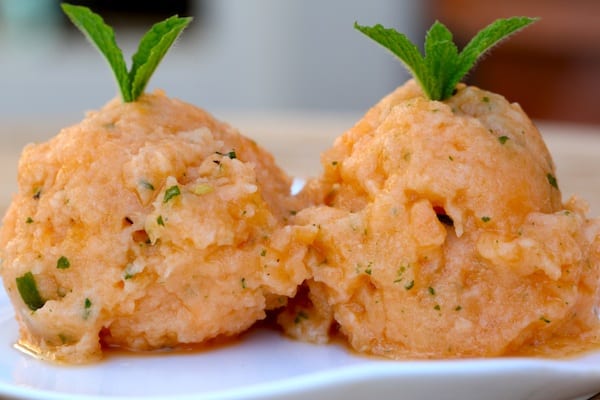 However, I'm sure that I won't forget about avocado buttermilk soup even when I am wearing snow boots. Avocados are certainly one of my staples. You'll rarely not find one in my kitchen. I eat them more days than not. My fondness for them should be obvious enough that I can skip words like love and addicted and dependent. All those adjectives, however, can also be applied to how I feel about buttermilk so my feelings for avocado and buttermilk soup are a no-brainer.
This soup is refreshing yet creamy. It is cold in temperature and rich in flavour. It is simply all that anyone could ever ask a summer soup to be. Go make it now before autumn whisks summer away.
Chilled Avocado Buttermilk Soup
Avocado and buttermilk get along famously together and with the hot temperatures of summer. This serves 2 as an appetiser or 1 as a main.
Recipe Type:
appetiser, soup
Ingredients
1 ripe avocado
½ cup buttermilk
sea salt
⅓ of a shallot, diced
¼ tsp cayenne pepper
juice of half a lime
1 heaping tsp pumpkin seeds, plus more for garnish
½ cup - ⅔ cup water
black pepper
Instructions
Cut the avocado in half. Scoop out the flesh and reserve about a third of one half. Set that third aside (if you keep the pit with the avocado it will prevent it from turning brown).
In a blender mix together the avocado, buttermilk, salt, shallot, cayenne pepper, lime juice, pumpkin seeds and ½ cup water. Blend until completely smooth and then check for consistency. If you want a thinner soup add more water.
Pour the soup into two glasses or one bowl. Cover with plastic wrap and chill in the refrigerator for at least one hour before serving.
When the soup is ready to serve, dice the remaining avocado. Garnish the soup with avocado chunks, pumpkin seeds, salt and pepper and a pinch of cayenne (and some fresh herbs if you please). Serve immediately while it is still cold.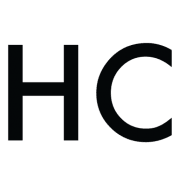 Sasha Gora
By day Sasha works in art and by night she beats up her pans by baking too much, or over-packs her suitcase with edible souvenirs. She takes breakfast very seriously and rarely turns down the opportunity to add maple syrup to a recipe. She is from Canada, but has lived in France, Denmark and Sweden. She is currently based in Munich. Sasha writes the food and inspiration blog Paper Doll Parade.