This recipe is the ultimate mix of Southern and Italian cooking.
By Jerri Green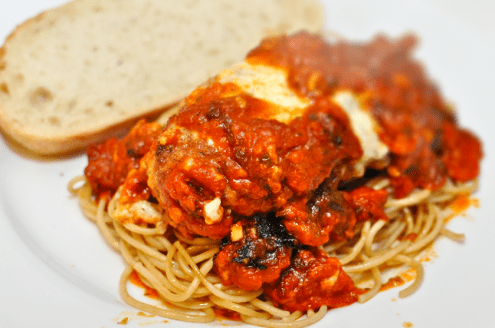 My husband has a mixed heritage. He has some French blood, some Irish, and some Italian. But his stomach I assure you is 100% Italian. If we had it every night he would be fine. I feel the same way about southern food. Is it fried? Then I'm in. This recipe is the best of both of our culinary worlds. I get to fry things up in my cast iron skillet, and my carnivore gets his Italian food fix. Not to mention it is super easy.
Chicken and Eggplant Spaghetti
This recipe is the ultimate mix of Southern and Italian cooking.
Ingredients
3 chicken breasts
1 eggplant
2 eggs
¾ cup of seasoned bread crumbs
¼ cup of grated parmesan
1 tblsp of italian seasoning
salt & pepper
1.5 jars of red sauce
4 tblsp of olive oil
2 cups of shredded mozzarella
1 box of spaghetti
Instructions
Start salted water to boil for pasta and cook spaghetti according to directions. Next skin and slice an eggplant. Salt and pepper both eggplant slices and chicken breasts. Get out two deep skillets - preferably cast iron. Add 2 tblsp olive oil to each. Heat on medium flame. Beat eggs in a shallow dish. Combine Bread crumbs, parm, and seasonings in a similar dish. Start with eggplant. Dip in egg, then breadcrumb mixture, then add to pan. Repeat with chicken and place in separate skillet. Brown on both sides. Add red sauce to each skillet. Top each breast or eggplant slice with mozzarella. Cover and let cheese melt. Drain pasta and toss with oil. Salt and pepper as desired. Serve eggplant or chicken over pasta. Top with more grated parmesan if desired.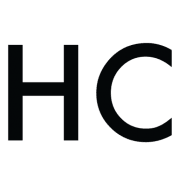 Jerri Green
Jerri Green is a vegetarian that lives with and loves a self-proclaimed carnivore. She makes meals work for everyone while juggling the mounting demands of motherhood. Nothing fancy but always fresh, she draws on her southern heritage to bring satisfying food to the table each and everyday.