This chicken is the answer to a quick weeknight dinner, ready in about 30 minutes and pretty darn healthy.
By Abby Himes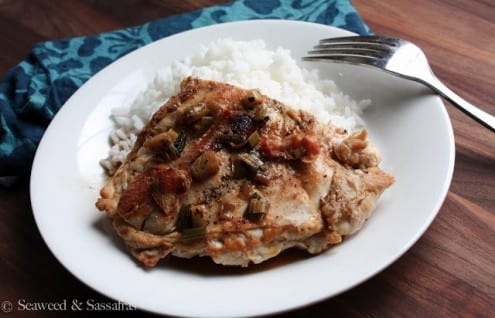 Chicken with Bacon and Vinegar Sauce
This chicken is the answer to a quick weeknight dinner, ready in about 30 minutes and pretty darn healthy.
Ingredients
2-3 slices of bacon
1-2 pounds boneless, skinless chicken breast, thawed
salt + pepper to taste
3-4 green onions, chopped
¼ cup apple cider vinegar
1½ cup chicken stock (more as needed)
rice
Instructions
Get your rice cooking first so that you aren't waiting around for it to finish. Follow the directions on the package.
Place each thawed chicken breast between 2 layers of plastic wrap. Don't wrap it up, just lay it out flat. Then place that on a kitchen towel. Flatten the chicken out using a mallet or if you don't have one get creative...maybe a rolling pin? Until the chicken is about ¼ inch thick. It's easier than you think. Season each breast with a dash of salt and pepper and set aside on a plate.
In a large skillet heat the bacon strips over medium-high heat and cook about 3-5 minutes until crisp and most of the fat has melted away. Remove the cooked back from the pan and set aside on a clean plate. In the same pan, cook each chicken breast (1 at a time) about 6 minutes on each side. When done, set aside on the plate with the bacon. If you have a lot of chicken (I had about 1.77 pounds) use 3 strips of bacon - if your chicken is smaller you might only need 2.
Once the chicken is all cooked, add the onions to the pan, cook 1-2 minutes. Then pour the apple cider vinegar and chicken broth into the same pan and stir scraping all the yummy flavor bits off the bottom. Turn the heat to about medium and let it reduce for about 4-5 minutes (if it starts to dry out add more chicken stock). Add the cooked rice to your plate, the chicken, pour the sauce over it and then finally crumble the cooked bacon on top. Just add a veggie for a complete meal.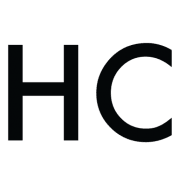 Abby Himes
Abby can be found cruising her local farmer's market and co-op looking for fresh, new, flavors and sustainable options. She sees food as an adventure, and is always excited to try something new. Abby is also the creator and voice behind the food blog, Seaweed & Sassafras.