Our Bangkok correspondent Jessica Smith travels to Chiang Mai, and shares the city's famous noodles.
By Jessica Smith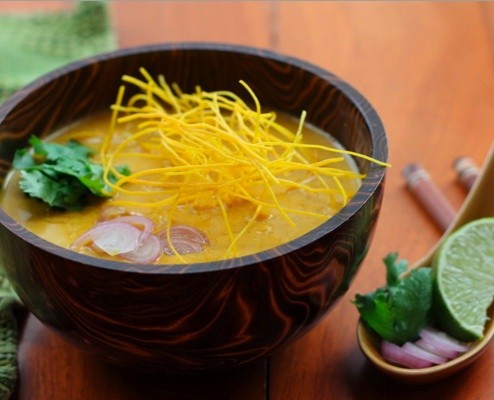 Chiang Mai, although tucked away in the remote northwest region of Thailand, does not let you forget that it is a destination for travelers from every corner of the globe.  Tuk-tuk drivers compete for attention in ten languages and advertisements offer jungle excursions with guides fluent in nearly as many.  Although you might not be the first to visit this gem, you will likely still feel as if you have discovered something truly great.
From crumbling ancient city walls to quiet alleys lined with lush vines, every turn reveals something worth exploring.  Compared to the chaos and traffic of Bangkok, Chiang Mai is startling in its casual pace.  This unique quality seems to unite those who share the city.  It is one of those rare destinations in which the casual backpacker and the luxury traveler find common ground.  The two sets can likely be seen in the same local spots, lingering over an afternoon coffee or a late evening beer.
It is not often that a city imparts visitors with a profound sense of comfort while hinting at a complexity and depth that take time to discover.  The dish that shares the city's name, Chiang Mai Noodles, is an appropriate fit.  Like the city, it is lively, colorful, and somewhat unexpected.  The bright flavors of turmeric and cardamom bring depth to a rich curry that gets an added boost from egg noodles prepared in two styles.
With just a taste of this dish you might, for a moment, be transported to a quiet café, seated beneath the crumbling city walls of Chiang Mai.
Chiang Mai "Khao Soi" Noodles
Serves 4
The coriander, shallots and lime wedges that are served with this dish are important components, but are served on the side so that diners can adjust the final flavor to their preference.
-Ingredients-
8 oz (225 g) Bami-style thin egg noodles
Approximately 2 cups (about 500 ml) vegetable oil, for frying
1.5 oz (40 g) fresh turmeric root, peeled
4 cloves garlic
1 Tbsp. (15 ml) vegetable oil
2 Tbsp. (30 g) curry powder
1.5 Tbsp. (20 g) red curry paste
1 tsp. (5 g) ground coriander seed
1/2 tsp. (2 g) cardamom
2 cups (475 ml) coconut milk
4 cups (950 ml) low-sodium chicken broth
1 Tbsp. (15 g) white sugar
salt, to taste
16 oz. (450 g) boneless, skinless chicken breast, cut into 1-inch pieces
See Also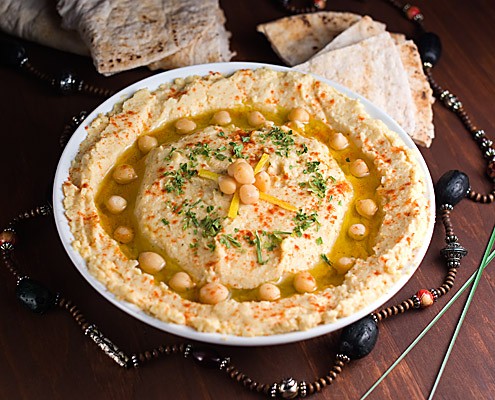 Garnish with:
a small bunch of fresh coriander
2 shallots, thinly sliced
1 lime, cut into wedges
Fry half of the noodles in hot oil just until crisp, about 2 minutes.  Remove from oil and set on paper towels to cool and drain.  Soak the remaining noodles in room temperature water for 5 minutes to soften and remove extra starch.  Drain noodles and set aside.
Crush turmeric root and garlic together using a mortar and pestle until rough paste is formed.  Heat 1 Tbsp. vegetable oil over medium heat.  Add turmeric, garlic, curry powder, red curry paste, coriander seed and cardamom to the oil and heat just until fragrant, about 1 minute.  Add coconut milk and bring to a boil, stirring to break apart curry paste.  Allow coconut milk to boil for 1 minute.  Add broth and sugar and bring mixture to a boil.  Taste and add salt, if needed.  Add chicken and reduce to a low simmer.  Simmer until chicken is cooked through.
Place one fourth of the softened noodles into each serving bowl.  Pour chicken and curry into the bowls and top each portion with fried noodles.  Serve immediately with coriander, shallots and lime wedges on the side.
Jessica Smith
Jessica Smith is a native of the American Midwest, currently living in Thailand where she writes about food and travel throughout Southeast Asia. Jessica believes that the best way to understand a place is through its local cuisine.