Cherry and Walnut Goat's Milk Ice Cream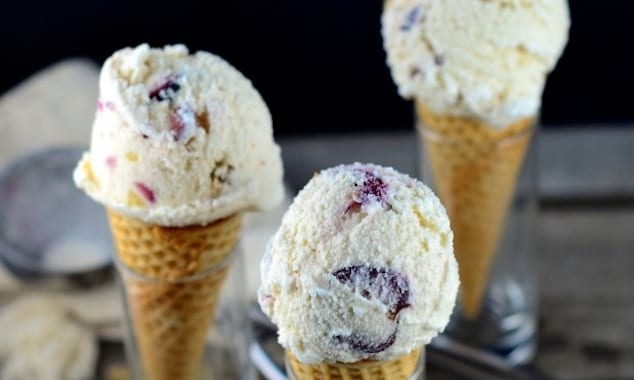 Creamy and slightly tangy, this decadent ice cream is definitely unique.
By Vicky Cohen and Ruth Fox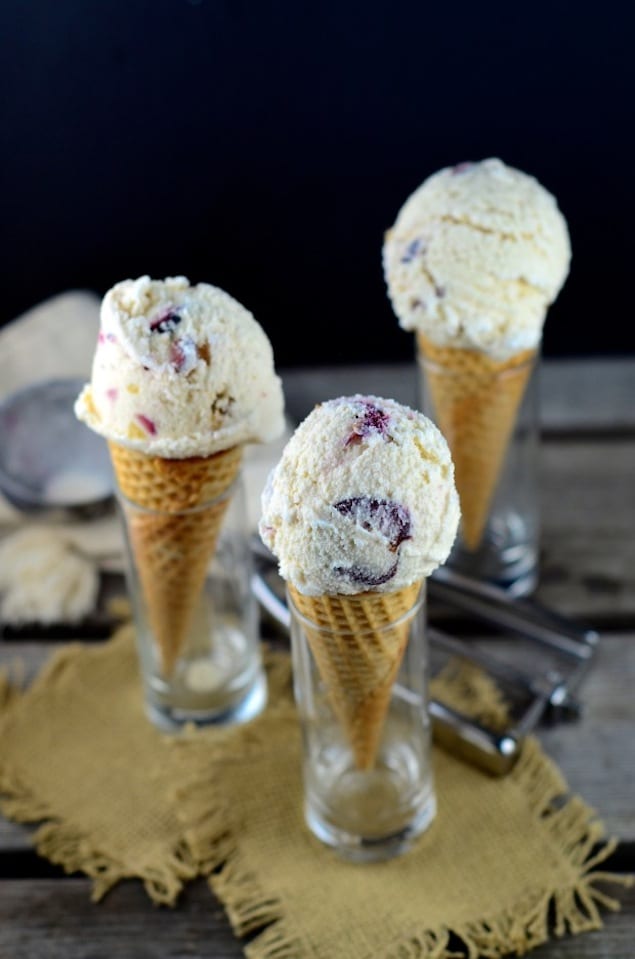 Creamy and slightly tangy, this decadent ice cream is definitely unique.

Cherry and Walnut Goat's Milk Ice Cream
Creamy and slightly tangy, this decadent ice cream is definitely unique.
Author:
Vicky Cohen and Ruth Fox
Ingredients
3 cups goat's milk
⅓ cup plus 2 tbsp honey
2 egg yolks
1 pint of cream
½ tbsp whiskey
¾ cup chopped walnuts
1 tbsp honey
½ cup cherries, cut in half and pitted
Instructions
Combine goat's milk and honey in a medium sauce pan and bring to a simmer (this should take about 12 to 15 minutes), stirring often
Lightly beat egg yolks in a medium bowl. Slowly mix in about a ½ cup of the hot milk, to temper the yolks . Pour the egg and milk mixture on the sauce pan and continue cooking over medium-low heat for another 5 minutes, stirring constantly until it thickens slightly
Remove from heat, strain and let it cool. Once it's cool, refrigerate for at least 4 hours or overnight.
Add cream to the cold mixture and pour into the ice cream maker. Churn according to manufacturer's directions
While the ice cream is churning, prepare the caramelized walnuts. Combine walnuts and 1 tbsp honey in a non stick skillet. Cook over medium heat for about 4 minutes, stirring often. Set aside to cool
Once the ice cream is ready, fold in caramelized walnuts and cherries
Vicky Cohen and Ruth Fox
We are two sisters born and raised in Barcelona, Spain, with Sephardic and Middle Eastern roots. We grew up eating the best, most flavorful, comforting home-cooked meals prepared by our mom, who taught us everything we know about cooking. When we moved here to the U.S. we felt it was really important to keep our traditions and background alive, and we've done so by sharing it with everyone we've met throughout the years. After all, what better way to make new friends and share our love and culture than through food, right? Our friends have come to enjoy our food and gatherings so much that are always asking us for our recipes. That inspired us to start a cooking blog called "May I have that recipe" where we share recipes we've created inspired by our multicultural background.