Bourbon and cherries love each other, and citrus juice and a bit of fizz make this more summery than its Manhattan kin.
By Bowen Close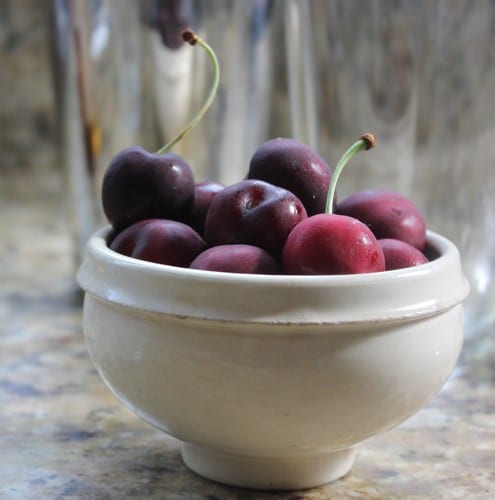 We spent the first week of our year-long travel adventure with my husband's in-laws in Eugene, and almost immediately found ourselves swimming in cherries. I'm used to working my way through 10-pound bags of oranges in Southern California winters, and can use up bags of limes and lemons like no one's business, but Oregon summertime means berries and cherries and the novelty of this had my head spinning.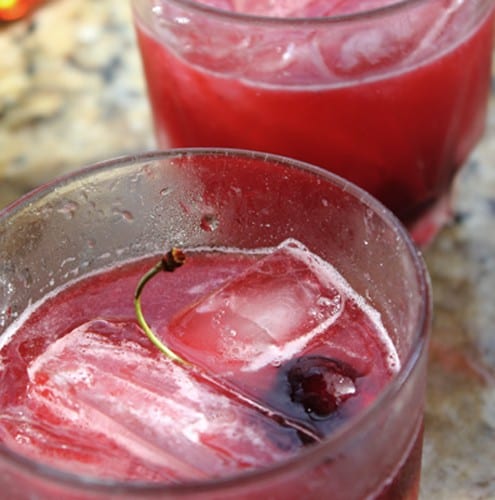 Our first evening in Eugene, my in-laws went cherry picking and returned with a particularly fruitful harvest of 35 pounds of ripe, still sun-warmed Bing cherries.
We mostly ate them straight (and still are – I know for a fact that my father-in-law has a bag of them in his truck at this very moment). Once I actually ate so many while I was pondering what to bake with them that I ended up too full to do anything else. But I also layered them into a chocolate icebox cake and smooshed a few into this slightly fizzy, entirely summery, bright red cocktail.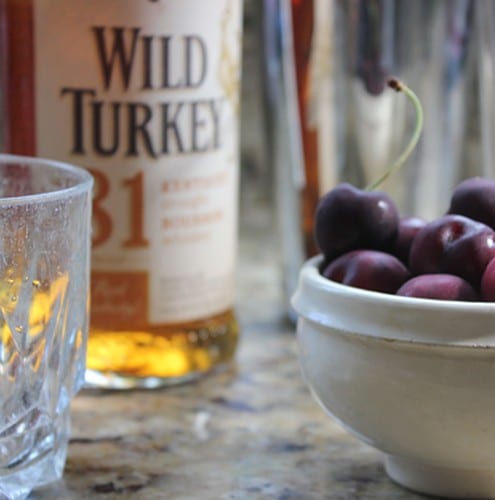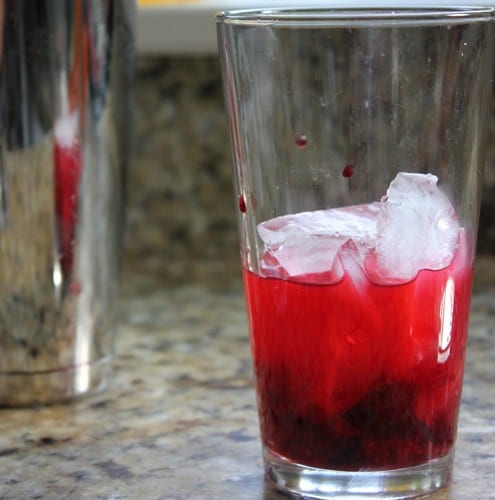 See Also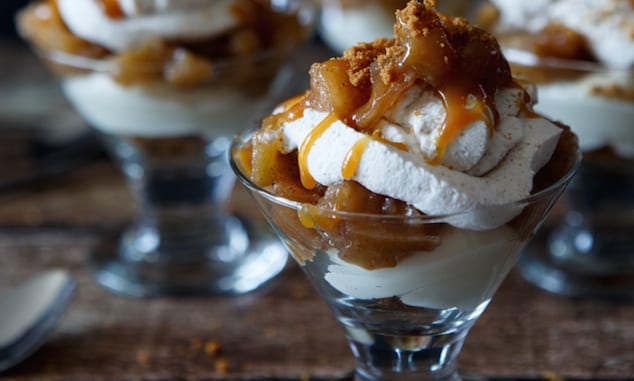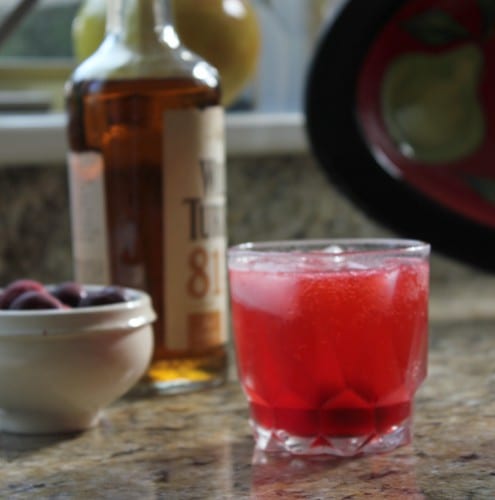 Cherries and bourbon are a pretty natural combination, and the citrus juice and bit of fizz added at the end make it far more light and summery than its Manhattan kin. I drank mine as I rolled out and cut a batch of gnocchi dough for dinner on one of those cooler, cloudier Oregon summer evenings. I'm pretty sure we had cherries for dessert that night, too,  and I'm looking forward to more when we get back next week.
Bourbon and cherries love each other, and citrus juice and a bit of fizz make this more summery than its Manhattan kin.
Author:
Bowen Close (Bowen Appétit)
Ingredients
4 ripe, juicy cherries (Bings are great, but others work too)
1-2 tsp. granulated sugar (can alter for sweetness)
1½ ounces bourbon
½ ounce lime or lemon juice
Splash of soda
Instructions
Muddle 3 of the cherries and the sugar in the bottom of a cocktail shaker.
Fill the shaker halfway with ice. Add the bourbon and lime juice, and shake.
Strain into a cocktail glass with a few cubes of ice. Add the splash of soda and stir gently. Drop in the last cherry as a garnish, and serve.
Bowen Close
Bowen Close believes that food should make people happy and healthy, and loves bringing together people with creative, delicious food made from the heart. She loves making farm-inspired, flavorful dishes with sustainable ingredients - whether that's a big plate of roasted veggies, a towering chocolate layer cake, or a cocktail utilizing backyard ingredients - and collects recipes and other food-related stories on her website, Bowen Appétit. She is a chef, cooking instructor, and food writer living in Southern California with her husband and fully stocked pantry.