Naples is lucky to have an awarded chef at Osteria Tulia making inspired food in a comfortable, farmhouse atmosphere. Try his caramelized brussels sprouts recipe.
By Janice Nieder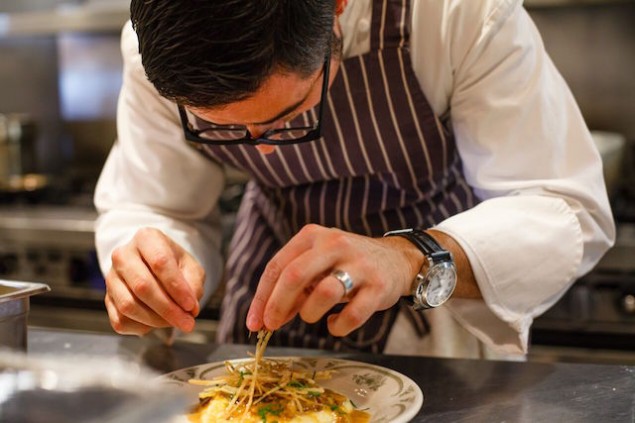 Photos Credit: Vincenzo Betulia/Osteria Tulia
This was a very good year for Chef Vincenzo Betulia, who scored a double whammy when he was honored with two 2015 Naples Illustrated Dining Awards: one for Best Restaurant and the other for Best New Chef. Born in Sicily, Betulia grew up in Wisconsin (which might account for his stellar house-made sausages) before settling in Naples, Florida where he opened Osteria Tulia in January 2013. He quickly followed the eatery up the next year by opening Bar Tulia right next door.
During a recent visit, we sipped the Silent Assassin craft cocktail while taking in the chic, old-world farmhouse atmosphere, before digging into our dinner. What Chef Betulia can do with pasta and fresh truffles is sheer magic and don't even get us started on his crispy pig ears with fennel-chili salt and lime. We could have easily polished off an entire bowl of eggplant caponata, which is served in place of butter as a topping for the fresh bread. Vincenzo later revealed that his unique touch is a loving, daily reminder of his grandmother, who used to pack it in margarine tubs for his lunch box.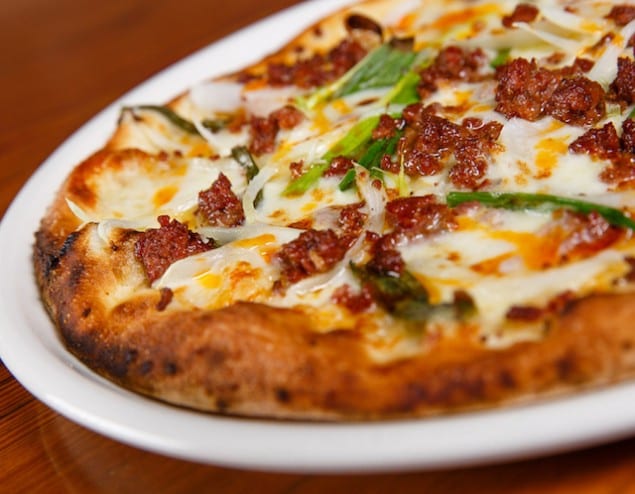 Needing to know more, we sat down with Chef Vincenzo and got to hear about his background, his deep appreciation of local ingredients and were privy to some of his guilty pleasures.
Janice Nieder: Who inspired you to become a chef?
Vincenzo Betulia: When my parents decided to immigrate to America, my grandmother (widowed) lived with us and she did most of the cooking in the house while my mother and father worked in factories. In hindsight, she was the major inspiration. I never ate pre-made foods. Everything was fresh and handmade. After working professionally with Paul Bartolotta (Spiaggia Chicago/Bartolotta Ristorante di Mare Las Vegas), that was the launching pad for me.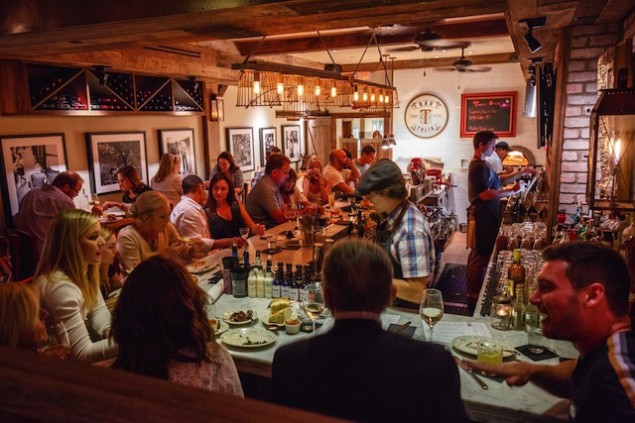 JN: How would you describe your restaurant?
VB: We are a regional Italian restaurant featuring simple, true and honest Italian cuisine made with locally-grown ingredients. The restaurant is designed in a rustic farmhouse setting featuring 100-year-old Dade County heart pinewood and reclaimed Chicago brick. The goal was to transport the diner to countryside Italy, France, or even childhood memories of their life if they were raised on, or near, farming communities.
JN: What is the must-ordered menu item?
VB: Our signatures are tortelloni with braised beef short ribs, foie gras emulsion, Marsala glaze and Parmigiano; crisp fried pig ears with fennel-chili salt; burrata with locally-grown heirloom tomatoes; braised heritage pork shank with caramelized Brussels sprouts; garganelli with lamb neck sugo; and rotisserie roasted chicken with broccolini, garlic and anchovies.
JN: What would you choose for your "Death Row" meal?
VB: Crusty bread, Finocchiona Salami, olives, hard cheese and a glass of wine.
JN: What new ingredient or cooking trend has you totally jazzed?
VB: What "jazzes" me is passionately-grown, local ingredients. When farmers are so proud to sell me their bounty, I'm proud to have a relationship with the farmer. I can then educate my guests on what Florida soil has to offer by featuring their produce on my menu.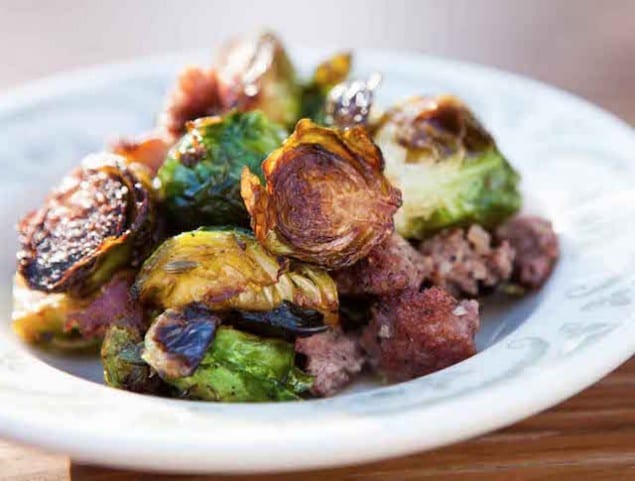 See for yourself Chef Vincenzo's culinary skill and try his famed caramelized Brussels sprouts.
Print
Osteria Tulia Caramelized Brussels Sprouts with Spicy Italian Sausage
Author:

Chef Vincenzo Betulia

Yield:

6

servings

1

x
2

lbs of Brussels Sprouts (tops removed and halved)

2 Tablespoon

whole unsalted butter

3 oz

olive oil

2

links of spicy Italian Sausage (your favorite store bought brand casing removed and hand pulled into small marbles size chunks.)
Instructions
Preheat the oven to 400 degrees. In a large sauté pan, add one ounce of olive oil. Briefly heat the oil and add the sausage. Allow the sausage to cook and turn golden brown on all sides. Once the sausage has taken on a nice caramel color, remove from the pan and reserve on a small plate with a paper towel.
Remove any excess oil, but be sure to leave any drippings to the bottom of the pan. This is wonderful flavor that will add depth to the sprouts. Add both the butter and olive oil. Heat over a high heat until the butter melts.
Add the sprouts. Quickly toss to coat the sprouts with the butter and oil mixture. Lower heat to medium high and allow to caramelize without agitating the pan. As the sprouts take on color gently toss to prevent burning of the outer leaves. Once there is an even look of golden brown on most sides of the sprouts, re-introduce the sausage to the sprouts and finish the sprouts in the oven until tender. About 2-3 minutes, depending on the size of the sprouts.
Best way to check is to literally eat one. Make sure not to burn yourself, as they are extremely hot. Once tender, season with salt and pepper. The sprouts will taste like popcorn and you will truly impress your guests.
Janice Nieder
Janice could be the love child of Indiana Jones and Julia Child. She was a specialty food consultant in NYC with a client list that included Tavern on the Green and Dean & Deluca. A culinary trendsetter, Janice has visited almost 100 countries searching out gastronomic adventures. She might be found sharing a smoked monkey dinner with Shuar Indians in the Amazon jungle or "running with the dogs" while truffle hunting in Marche, Italy. To keep things in balance, Janice also writes about her Girlfriend Getaways, including everything from luxurious city penthouses and Michelin starred meals to bespoke travel in remote destinations. You can follow her travels at www.janicenieder.com