A creamy soup with simple ingredients that comes together to create a warm, bright bowl that is perfect for a cold winter day.
By Thomas Keller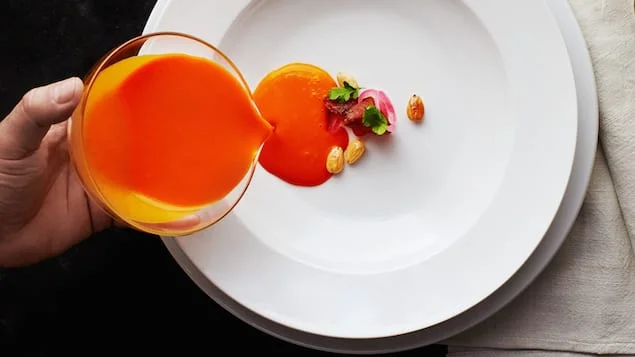 Image Courtesy of All-Clad Metalcrafters

Chef Thomas Keller's Puree of Sweet Carrot Soup
A creamy soup with simple ingredients that comes together to create a warm, bright bowl that is perfect for a cold winter day. Prepared in an All-Clad TK 8 Qt. Rondeau
Ingredients
1½ tablespoons butter
1 large shallot, thinly sliced (about 2½ ounces)
¾ pound sweet carrots, peeled and sliced into ½ inch pieces
1½ quarts carrot juice
⅓ cup heavy cream
2½ teaspoons honey
Kosher salt
Instructions
Heat the All-Clad TK 8 Qt. Rondeau over medium heat. Add the butter to melt, then add the sliced carrots and shallots. Sweat until tender. Add about a quarter of the carrot juice to the Rondeau and gently reduce, stirring occasionally until the juice is almost syrupy. Add the cream and cook down by half, and then add the remaining carrot juice and honey.
Use an All-Clad Immersion Blender to blend the soup inside the Rondeau; alternatively, you can transfer the glazed carrots to a standing blender. Blend the soup until it is very smooth, then taste and add salt if desired. Strain the soup through a fine mesh sieve. This soup is equally delicious served cold or hot.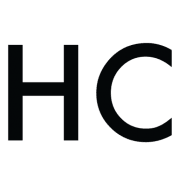 Thomas Keller
Chef Thomas Keller is known and revered around the world for his exquisite restaurants. The delicious food and beautiful environments he has created at The French Laundry, in Yountville, CA and Per Se, in New York City, have each earned three Michelin stars. Bouchon, Keller's casual eatery in Yountville scored an additional star. There are more Bouchon's in New York as well as in Los Angeles and Las Vegas. The family-style restaurant, Ad Hoc, also in Yountville, was added in 2006. From formal to free-wheeling cuisine, Chef Keller magically taps the human desire we all have to gather together and eat.