Chef Michael Symon Hits the B-Spot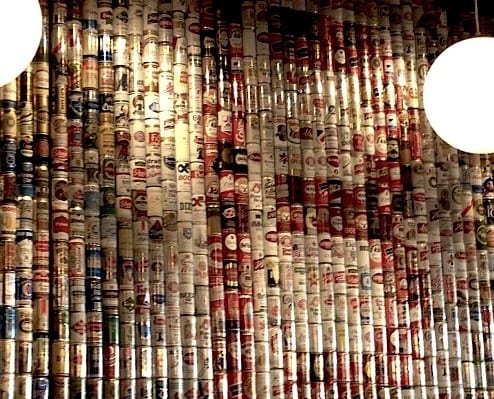 Heavy on pork and void of snobbery, Chef Michael Symon has created the ideal Cleveland bar with B-Spot.
By Marissa Sertich
We like Drew Carey, we take pride in our Claus Oldenburg "Free Stamp," and we know how to make a good pierogi.  We are Clevelanders.  With Polish, Hungarian and iron ore pulsing through our veins, we also know a thing or two about hearty, midwestern food -serious, working-man's food that requires two hands.  Michael Symon, celebrity chef and native Clevelander, has acquired much success through embracing the local palate, and clearly, loving the living kielbasa out of it.
Lola, Symon's first restaurant, opened in 1997 and continues to glamorize beef cheek pierogies and hanger steaks, giving locals the warm fuzzies while helping
outsiders gain a better appreciation for Midwestern fare through the reinvention of local flavors.  He has put Cleveland on the national foodie radar and has raised regional food enthusiasm.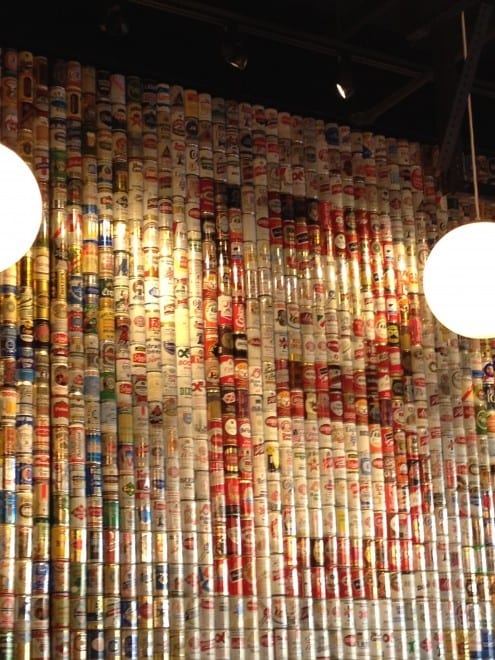 At his newest location, B-Spot, Symonoffers a more casual setting with a menu of burgers, bratwurst, bologna andbeer – four staple items that Cleveland would not be the same without.  Heavy on pork and void of snobbery, Symon has created the ideal Cleveland bar.
Menu options like the "Clevelander," recreate a version of a, "Polish Boy" – a Cleveland classic of grilled kielbasa topped with French fries, coleslaw, and barbecue sauce.   Stadium Mustard – a uniquely Cleveland condiment created by a Polish immigrant in the 1920's – is also included as a
component in several menu items and available at each table.  These tributes to local flavor, along with Symon's liberal usage of pork belly, make B-Spot a logical success.
See Also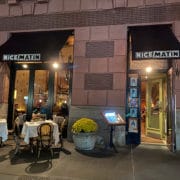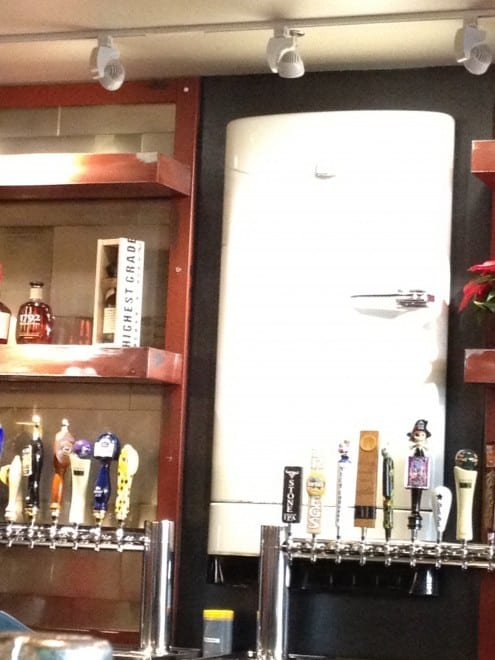 The impressive, thickly sliced bologna sandwiches for six-dollars, or the thick, juicy burgers averaging at nine dollars, appeal to the midwestern sense of value, while a chalk-board of Michael Symon's house rules, labeled, "Symon Says," highlights his down-to-earth, no-fuss style.   Rules like, "no whining," his explanation of first come, first serve, or how burger temperatures work (well-done being described as "no, pink, very sad, hot center") all create a welcoming vibe that hits the spot – The B-Spot.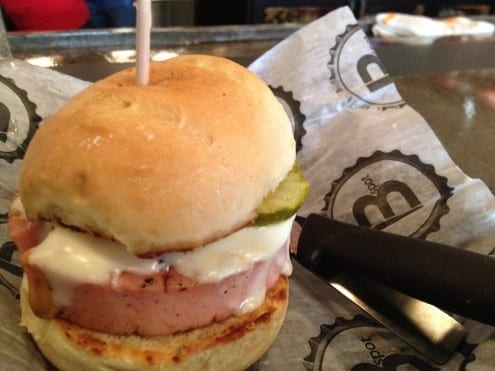 Marissa Sertich
Marissa Sertich Velie is a New York based pastry chef and graduate of the Culinary Institute of America. She passionately documents her adventures of baking and eating her way through the fascinating (and sometimes nutty) underbelly of the American pie. Velie has a Master's degree in Food Studies from NYU.