Cheesy Spinach Lasagne Rolls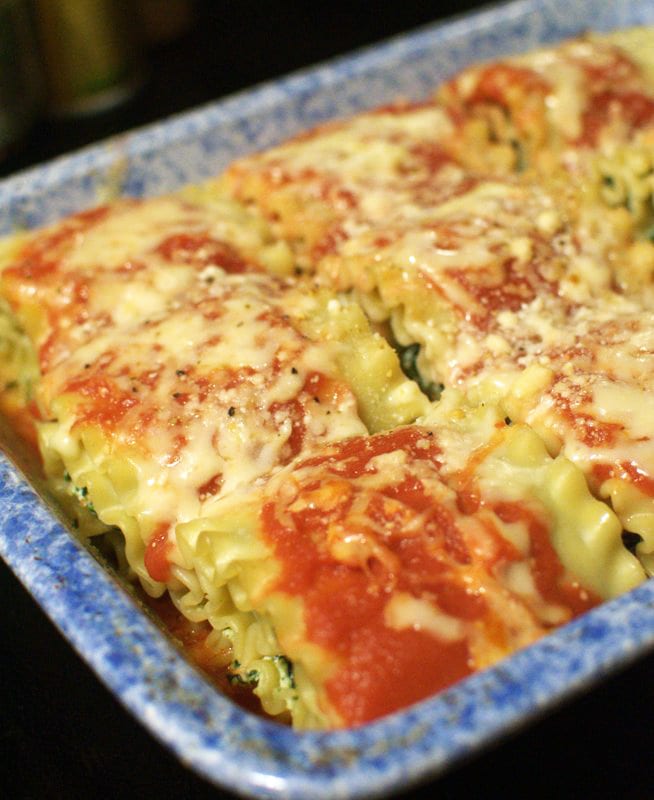 Take individual lasagne noodles and roll them around a four-cheese and spinach filling for a warm and gooey dinner.
By Michelle Keith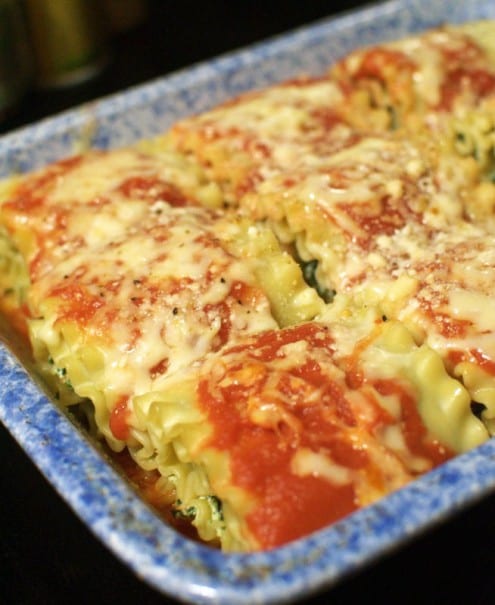 Cheesy Spinach Lasagne Rolls
Take individual lasagne noodles and roll them around a four-cheese and spinach filling for a warm and gooey dinner.
Ingredients
8 ounces lowfat cream cheese, softened
1 cup ricotta cheese
? cup Parmesan cheese
1- 10oz bag chopped spinach (frozen and thawed- SQUEEZED dry
1 box lasagna noodles, cooked according to package directions
1 cup shredded mozzarella cheese, divided
½ teaspoon garlic powder
1 teaspoon Italian seasoning
2 cups your favorite pasta sauce
Instructions
In a bowl, combine the cream cheese, ricotta, Parmesan, ½ of the mozzarella, and the seasonings. and the spinach.
Add salt to taste.
Spread over each noodle, and roll up,
Place seam side down on a baking dish.
Top with sauce and remaining cheese
Bake in a preheated 350 oven for 25 minutes.
Allow to cool 5 minutes before serving.
Michelle Keith
Michelle Keith is a South Florida native and the author of "The Village Cook". A self taught chef, her experience cooking and baking spans over 30 years. In addition to her food blog, she has also been featured in numerous websites, and writes recipes for her local community newsletter. She also is the editor of "The Domestic Mama", a blog about motherhood and family life. She currently resides in South Florida.