SPONSORED STORY – BROUGHT TO YOU BY CASTELLO ALPS SELECTION
The cheese is the star ingredient that transforms these cookies into a sweet and salty, melt-in-your mouth kind of treat.
By Mansi Desai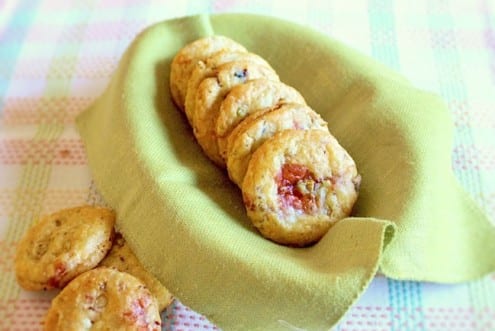 When it comes to different varieties of cheese, or the art of cheese making, no one can come close to European Cheese. I still remember the taste of artisan Swiss cheese that had lingered on my tongue when we went there for our vacation. And now, after several years, I had the opportunity to try not one, but three different flavors of European cheese, thanks to Castello.
A few days ago, I received a package from Castello Cheese company, requesting me to try their cheese and use it to create a special recipe. There were 3 types of cheese – a classic swiss cheese with a mild flavor, another one with hints of hay and herbs, and a third one with a more distinct taste of aged cheese. After tasting all three, I selected the Classic Cheese to use in my recipe, because I knew the other two would be a bit more "flavored" for the others in my family, especially my 4-year old. I was tempted to just cut a huge chunk and make a grilled-cheese sandwich with it, but the chef in me was challenged to try something new, something different. The mild taste and the hard yet malleable texture of the cheese made me think that I could use it to make scones or cheese crackers, so I decided to go for a customized version of Cheese Cookies.
My version of cheese cookies needed to be appealing to kids and adults alike, so I opted to make Cheese cookies centered with a dollop of Jam in the middle, or Cheese Jammies, as my dear daughter nicknamed them. I also threw in a bunch of pecans for a crunchy texture. With less than 5 ingredients in the recipe, the cheese gets to be the star ingredient, and transforms these cookies into a sweet and salty, melt-in-your mouth kind of treat.
Win a Castello Alps Selection cheese tasting for you and your friends – enter below!
Win a Castello Alps Selection Cheese Tasting
Melt in Your Mouth Cheese and Jam Cookies
The cheese is the star ingredient that transforms these cookies into a sweet and salty, melt-in-your mouth kind of treat.
Ingredients
1 cup all-purpose flour
1 cup refrigerated Castello cheese (Classic flavor)
½ cup pecans, finely chopped
¼ cup butter, softened
Parchment paper
4 tablespoons strawberry or raspberry preserves
Instructions
Mix together flour, butter and cheese in a clean, dry bowl. Beat at medium speed with a heavy-duty electric stand mixer for 1 minute, or use your hands to make a dough.
Add pecans and mix well. Wrap dough in plastic wrap and chill for at least 2 hours.
Preheat oven to 400°. Place dough on a well-floured surface, and roll to ?-inch thickness. Cut into 48 rounds with a 2-inch round cutter, re-rolling the scraps to make all cookies.
Arrange half of rounds 2 inches apart on parchment paper-lined baking sheets; spoon ½ tsp. strawberry preserves onto center of each round, and top with remaining rounds, pressing edges to seal.
Bake at 400° for 12 to 15 minutes or until golden brown. Cool on baking sheets 10 minutes; transfer to wire racks, and cool completely (about 30 minutes).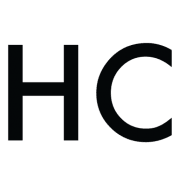 Mansi Desai
A part-time recipe developer and food blogger, Mansi loves to experiment with vegetarian food, taking each recipe and giving it a fusion gourmet mark, a glimpse of which you can see on her blog called Fun and Food Cafe. As a mom of a toddler, she also looks for ways to keep her food healthy and flavorful, so even kids can enjoy it.