Cheese and Herb Buttermilk Biscuits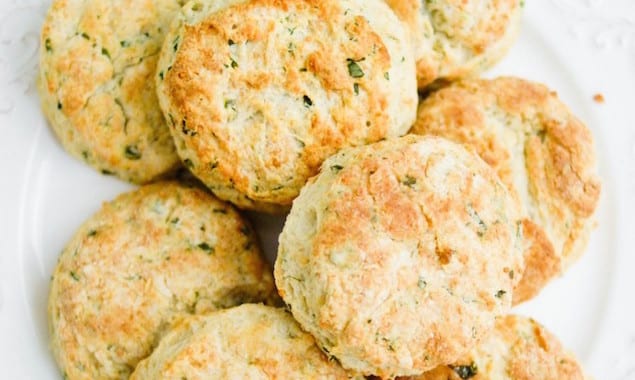 Parmesan cheese and fresh summer basil take the perfect flaky buttermilk biscuit over the edge for a delicious breakfast bread or dinner side.
By Kathy Steger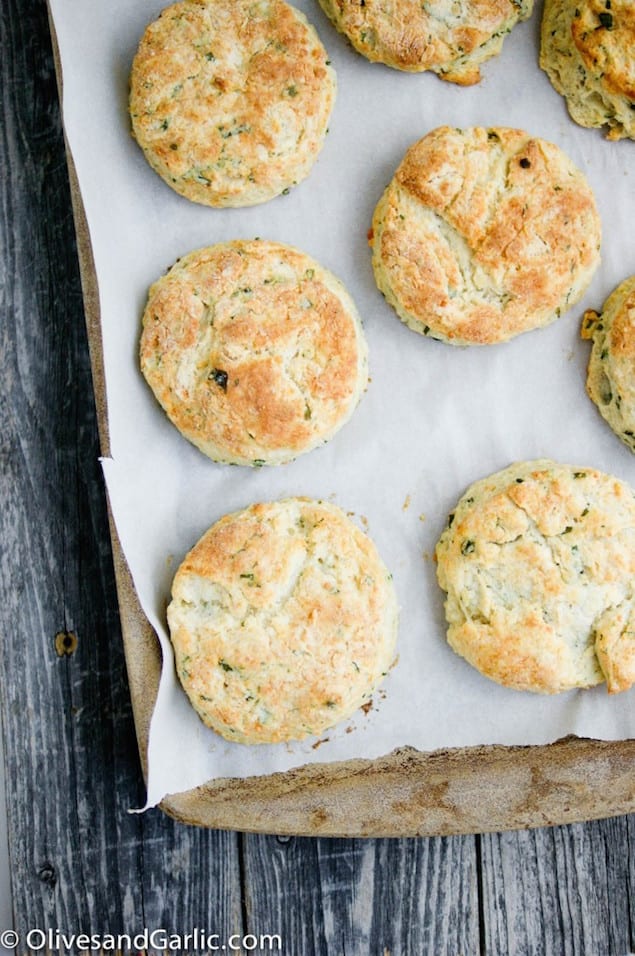 Flaky buttermilk biscuits are irresistible. They make a perfect breakfast and a fantastic side for dinner. My recipe for Cheese and Herb Buttermilk Biscuits is out of this world. Loaded with so much flavor, and parmesan cheese takes them to the next level. This is a perfect opportunity to use the basil you've been growing in your garden all summer and make something other than pesto.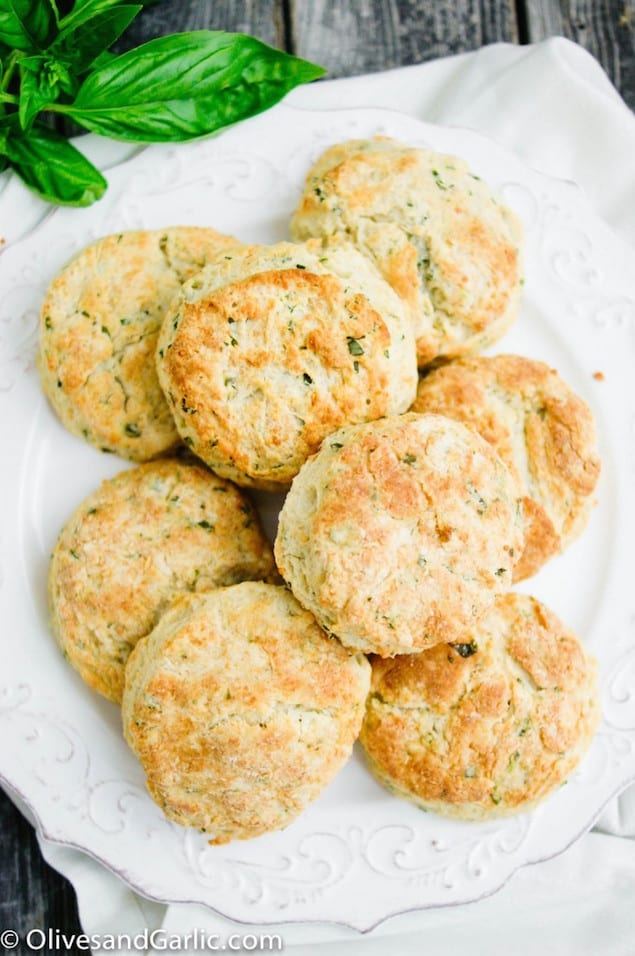 Don't be afraid to make biscuits. The key is to work fast and use really cold butter. There isn't much to it and you'll be surprised at how simple they are to prepare.

Cheese and Herb Buttermilk Biscuits
Parmesan cheese and fresh summer basil take the perfect flaky buttermilk biscuit over the edge for a delicious breakfast bread or dinner side. Inspired by Foodness Gracious
Recipe Type:
Baking, Biscuit, Bread
Ingredients
2 cups all purpose white flour
¼ tsp baking soda
1 tbsp baking powder
Pinch of salt
1 cup light buttermilk
6 tbsp very cold butter cut into chunks
¼ cup freshly grated parmesan cheese
¼ cup fresh basil, finely chopped (please note that you must use fresh basil, this recipe will not work with dry basil)
Instructions
Preheat oven to 425 degrees.
In a medium bowl combine flour, salt, baking soda and baking powder. Stir and set aside.
Add cold butter. Using your fingers or a pastry cutter break up the butter into small lumps. You want small butter chunks all through the flour mixture.
Stir in buttermilk, parmesan and basil. Gently mix using your hands to form a sticky ball.
Transfer onto a lightly floured surface and pat down into a 1½ inch circle.
Using a round cookie cutter (or a wine glass) cut out circles and place on a parchment lined baking tray. Use scraps to create another circle, you can get a few more biscuits out of it.
Bake for 15-20 minutes until lightly golden and puffed up.
Kathy Steger
Kathy is a blogger, a career woman and a mom from New Jersey. On her blog, Food Wine Thyme she shares her love for food, travel and family fun. She believes in eating foods that are whole, fresh and homemade.