The last bit of summer vegetables combined in a beautiful and tasty side dish. Quick and perfect for a friday steak or sunday lunch.
By Mia Irene Kristensen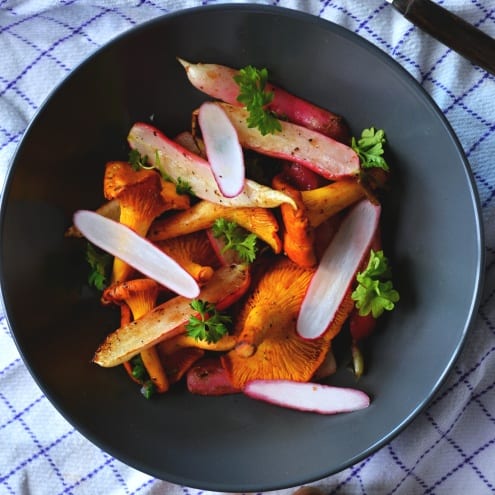 Chanterelles. The autumn veggies are very soon to be found in both farmers markets, but until then I'm indulging myself in the bits of summer. The peppery, nutty and sometimes  floral notes of the beautiful chanterelles becomes even more distinct, when fried in butter for just a few minutes, to soften them a bit, without making them soggy.
Denmark is not big on chanterelles, so most of these amazing mushrooms are thankfully brought to us by the neighbors. Sweden produces lovely, almost "meaty" chanterelles, much more tasty than the polish variety we can choose from. It's not a cheap mushroom, I must say, but the flavor is definitely worth a little extra. Instead of using your savings, go foraging with family and friends – chanterelles are easily recognisable if you live in an area, where they grow, often in forest with moss and moist soils. In Denmark you can spot good places for picking chanterelles using Byhøst.
See Also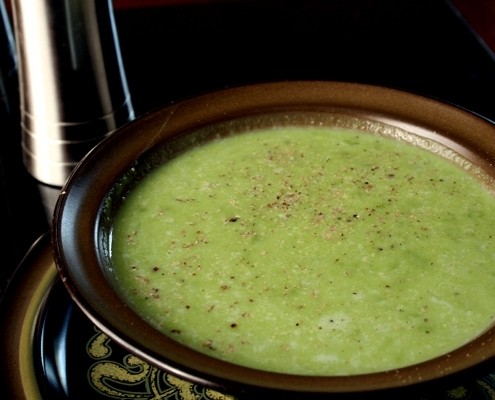 Danish Beer Vinegar.
To match the mustard and umami flavor I love adding a splash of acidity to my mushroom dishes. Either by adding dry sherry, wine or vinegar. Not much, just enough to bring the flavors a live and avoid the boring blandness, that some mushroom dishes posses. Beer vinegar is a new product in Denmark and only one of the local beer brewers are also fermenting his tasty beer into even more tasty vinegar. I used the wheat beer vinegar because it's vibrant, fruity and not to sour, but if you can't find it use apple or cider vinegar instead.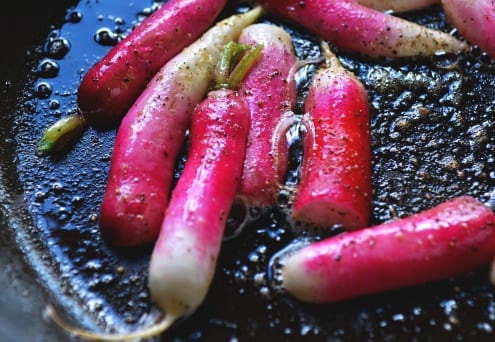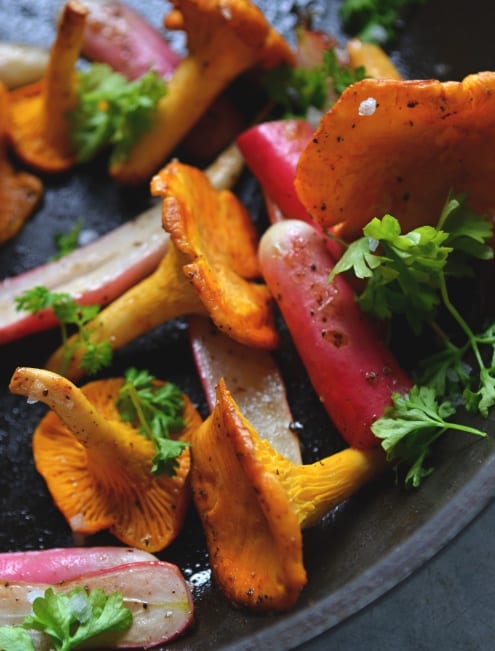 Print
Sauteed chanterelles and radishes
---
Author:

Mia Irene Kristensen

Total Time:

18 minutes

Yield:

4

1

x
Description
Beautiful golden chanterelles and crisp radishes – perfect side dish for a late summer grill-night or a piece of baked cod fillet.
---
---
Instructions
Halve the radishes and clean the chanterelles using a soft brush.
Melt the butter on a pan over medium heat.
When the butter is finish bubbling add the radishes and fry for 3-4 minutes.
Add the vinegar, pepper and stir the pan.
Add the chanterelles and fry for 3 minutes, until they are golden and slightly soft.
Sprinkle with salt and parsley – serve right away!
Prep Time:

10 mins

Cook Time:

8 mins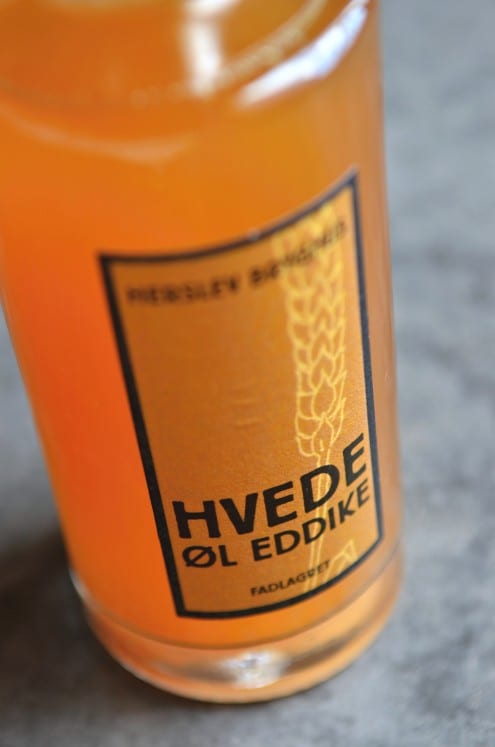 Photos by Mia Irene Kristensen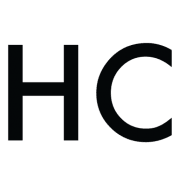 Mia Irene Kristensen
Mia Irene Kristensen is a passionate food blogger, creative recipe developer and Master Student in Food Science and Technology. When not braising and baking, she runs the companies CPH Good Food and TASTE CPH. This keeps her in touch with her creative side and passion for cooking, as she is constantly working on new projects, developing recipes, hosting cooking classes and food walks, and lastly trying to teach the public a tiny bit of the science that goes on in their pot and pans.