A true cultural travel experience cannot happen without exploring the food of a land. Discover the beauty of Tuscan cuisine and immerse yourself in the flavors of Montalcino at Castiglion del Bosco.
By Annelise McAuliffe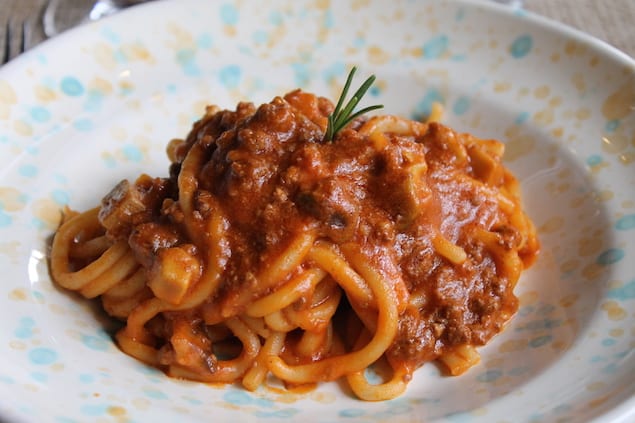 Traveling, for me, is less about sight seeing and more about how quickly I can become one with the local environment. Especially when it comes to the cuisine of a land. For travelers who are interested in being truly immersed in a vacation revolving around food, it is important to take a moment to stray off the beaten path. Duck into a dive cafe for a cappuccino, (but only order this beverage in the morning in Italy, otherwise you will stick out like a sore thumb) follow the locals to a rowdy bar serving the regional favorites, or drive an extra hour outside of town to see what quiet farmland looks like. For an authentic, foodie-forward escape in rustic Tuscany with a touch of elegance, head to Castiglion del Bosco in Montalicino.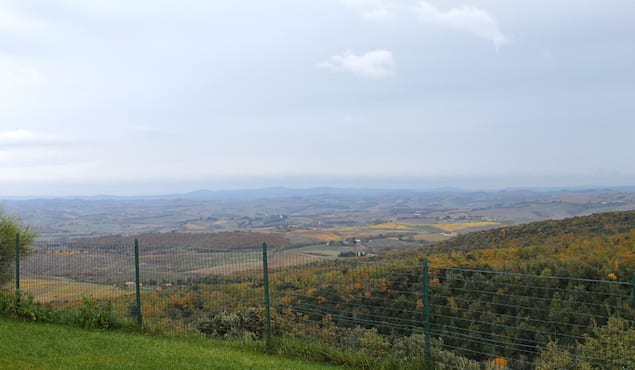 Winding through the the Tuscan hills, I found myself three hours outside of Rome and about half that distance from Florence. Far enough away for quiet, but close enough for travel comfort. For the next three, all too short days I spent my time tasting the terrior of Montalcino and the surrounding Tuscan landscape at Castiglion del Bosco.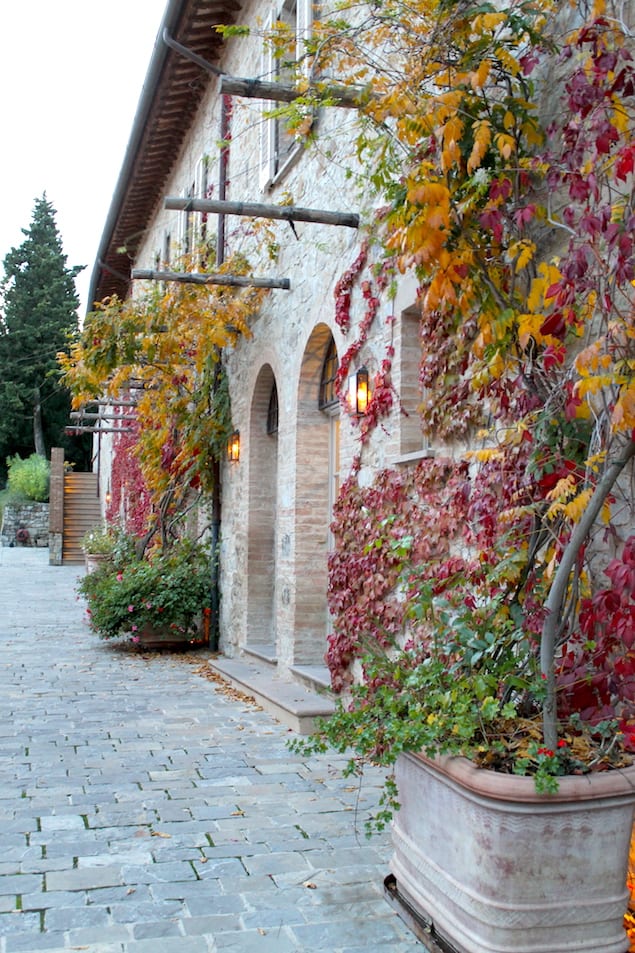 For adventurers looking for a truly relaxing, food-focused escape of authentic, regional Italian and Tuscan cuisine, this is your spot. At the 5,000 acre estate where wine and agriculture has always been a tradition one can tickle all of their culinary tastebuds and stimulate the mind to discover new angles of Tuscan food. Il Borgo, the ancient village, has been completely restored and is now the heart of Castiglion del Bosco's restaurants, suites, and three of the ten villas, but with a new, luxurious function. A handful of authentic farmhouses dot the remainder of the property and provide villas for families and friends looking to relax together in a refined, authentic setting. Surrounded by the Tuscan hills, farms, and ruins of a 12th century castle on the property, one's mind cannot help but to wander back to the foods of yesteryear, which is the basis for the dishes served at Osteria restaurant.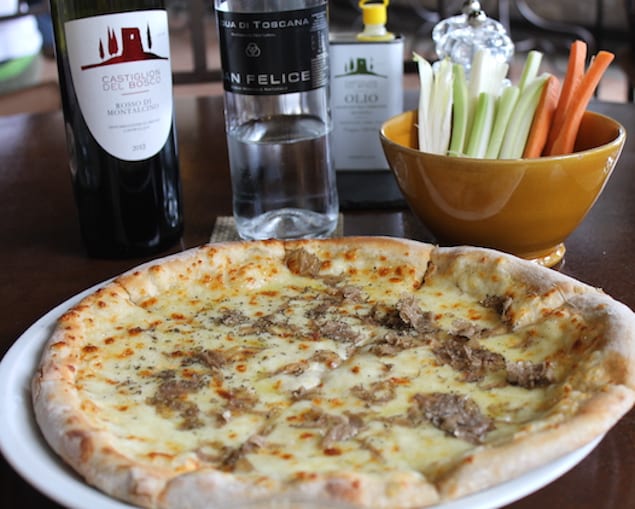 As a visitor, be sure to come hungry and ready to indulge in only the best of the area. Begin your first jet-lagged day with a late afternoon lunch outside at Osteria restaurant. The relaxed setting will not only give you a gaping view of the stunning landscape, but will also provide you with an introduction to the casual flavors of the cuisine. Osteria offers all-day casual dining and traditional dishes. Enjoy a bottle of the winery's Rosso di Montalcino as a beautiful accompaniment to the simple pastas and thinner crust pizzas.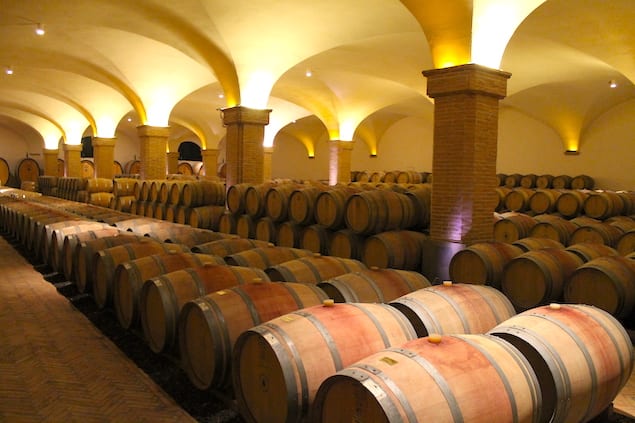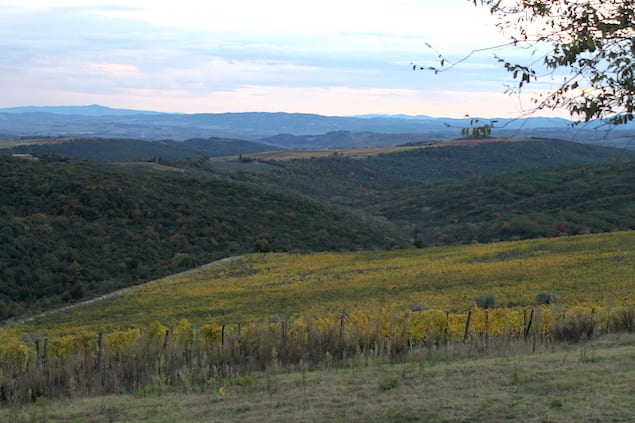 On one side of the valley the hills are teeming with grains and sunflowers, but take yourself to the other and you will find ourself amidst vineyards and olive trees. For travelers who love food because of its perfect pairing with wine, Castiglion del Bosco will have you falling head over heels in love with their wine program. Join in during the harvest season or have an in-depth tasting of their wine selection and even discover if you have the palate for boisterous Italian grappa. Alternatively, for the eater who is curious about wine, but nervous to commit to a whole trip dedicated to the exploration Old World wines, Castiglion del Bosco offers basic tastings and classes to give you a brief understanding and an introductory knowledge to dive deeper into Brunello wines.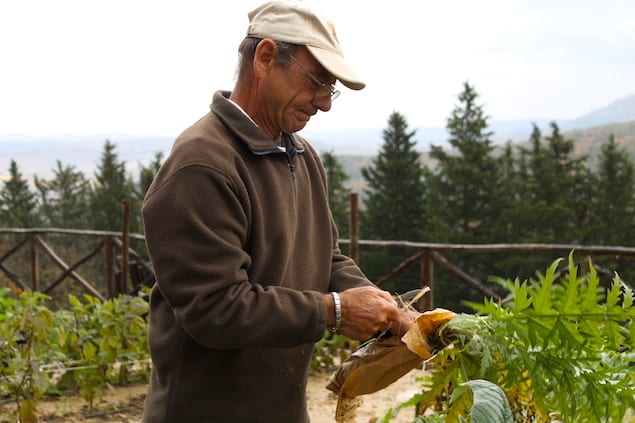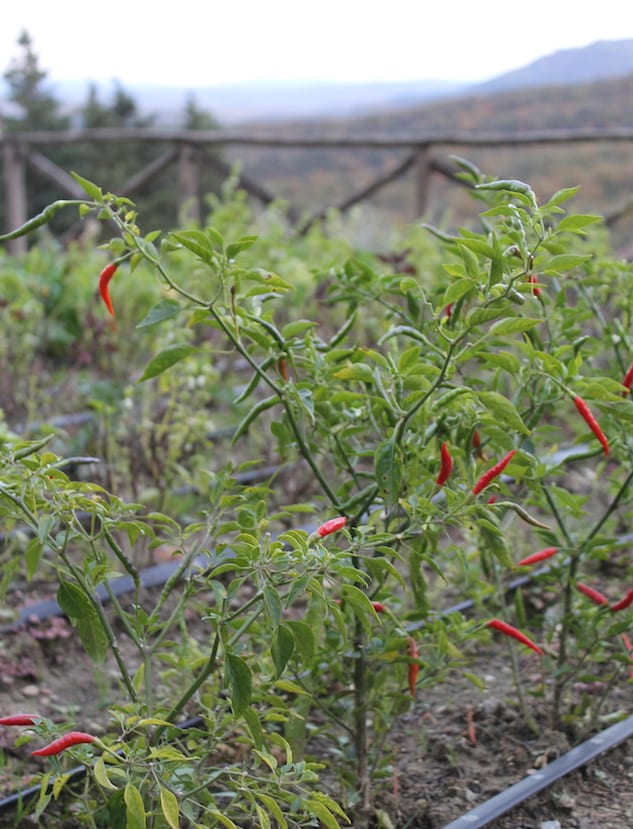 Throughout your stay at Castiglion del Bosco, whether you choose to explore the surrounding areas or not, you will feel like you are a part of a quaint village. From breakfast to dinner and the picturesque strolls through the orto, or vegetable gardens, in between, you see familiar faces and become acquainted with your "neighbors" and the beyond pleasant staff. Creating a genuine feeling of community is necessary to provide an authentic experience and taste of the land, and Castiglion del Bosco has done so flawlessly. Meeting Executive Chef Enrico Figliuolo in the garden alongside his kitchen team as they collect fresh produce before dinner leaves guests' mouths watering in anticipation for the nightly feast to come and also gives an endearing glimpse into the small town Italian culture.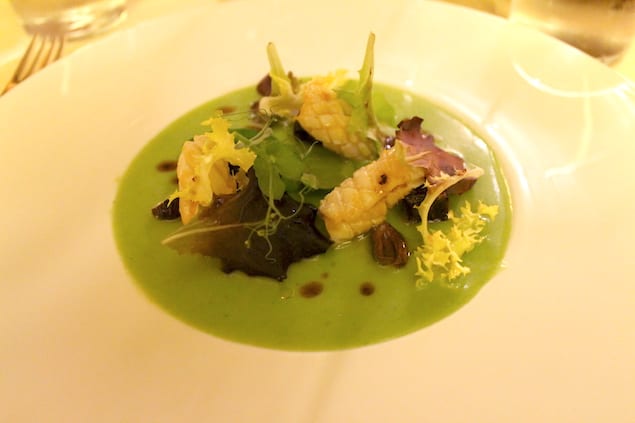 For a more refined taste of the Tuscan area in a comfortable setting, enjoy dinner at Ristorante Campo del Drago. Chef Enrico creates a traditional Tuscan tasting menu with creative twists fit to be found in a hip, big-city restaurant. Enjoy a wine pairing with each course from the wines made on property or branch out and try more of the 800 bottles Castiglion del Bosco has in their collection.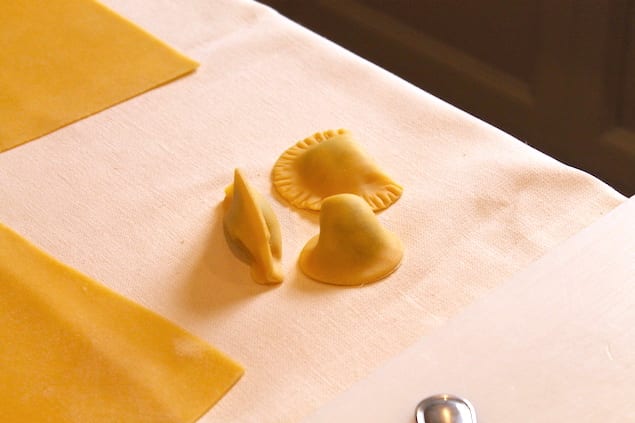 Before you leave, complete the edible experience by taking a peice of the culinary delight with you for future reference. Embark on a cooking adventure in the Castiglion del Bosco cooking school and learn the secrets of Tuscan cooking. Even experienced cooks will learn a thing or two about bringing the same flawless easy to their Italian cooking repertoire back home. La Canonica is located in what was once the priests' house and combines old flavors and techniques with new creativity for a fun day in the kitchen..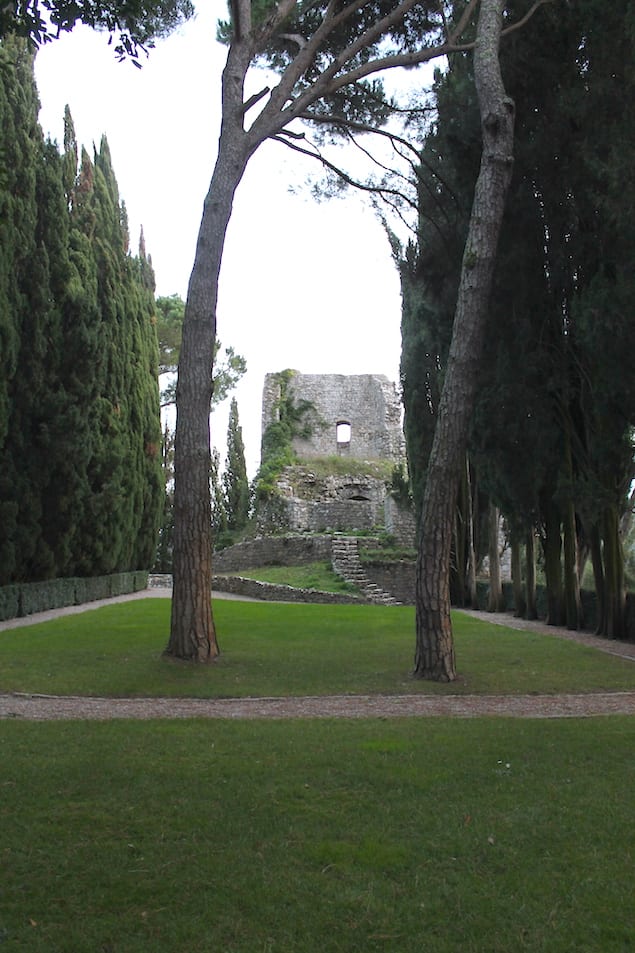 Be sure to have a final taste of the land and sample Castiglion del Bosco's virgin olive oil as well as the best of other local varieties. Take a gander along one of the hilly paths to catch a glimpse of the olive oil process while the fruits are still on the trees. In the fall, take the opportunity to join in during the harvest and gather first hand knowledge of the olive industry or even take part in the hunt for coveted truffles.
The next time you are looking for a relaxing, edible adventure in luxurious style, without the stress of planning every little detail, embrace the flavors and immerse yourself in the Tuscan lands and vines at detail-oriented Castiglion del Bosco in Montalcino. As authentic as a hidden cafe, but as welcoming as your grandmother's rustic home, Castiglion del Bosco is the perfect community atmosphere for a new perspective on Italian food and culture in a special, beautiful setting that must be experienced for one to truly understand.
#mc_embed_signup{background:#fff; border: 3px double black; clear:left; font:14px Georgia,serif;  width:635px;}
/* Add your own MailChimp form style overrides in your site stylesheet or in this style block.
  We recommend moving this block and the preceding CSS link to the HEAD of your HTML file. */