A hearty, creamy, soup flavored with extra sharp cheddar cheese.
By Carol Egbert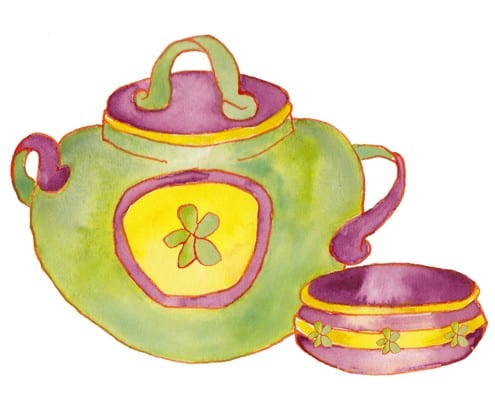 It's been a long time coming but the snow has finally arrived. The garden is white, the branches of the trees are accented with white. Winter has arrived and, in my mind, winter is soup season. I think a meal should have a balance of colors as well as a balance of flavors. Purple-red borscht topped with a scoop of sour cream and a sprinkle of dill leaves has that balance of color and flavor as does green split pea soup with sunny carrot dice and pink cubes of ham. But, the snow reminded me of a Saturday lunch we shared last winter and I made a white dinner and to celebrate the arrival of the snow.
Last January, after our friends Kathy and Rick had spent weeks packing, snow shoveling, ice dam cursing, moving and unpacking, they invited us to lunch. We sat around the granite island in their new kitchen and savored, steamy bowls of cauliflower cheese soup. It was the first pot of soup made in their new home. I asked Kathy for the recipe, she shared it with me and said I could share it with you. Here's how she (and I) made it:
Cauliflower Soup from a Vermont Kitchen
A hearty, creamy, soup flavored with extra sharp cheddar cheese.
Ingredients
4 Tablespoons (60g) butter
1 medium onion, chopped
2 carrots, peeled and grated
1 clove garlic, minced
1 head cauliflower, chopped
2 - 14 ounce cans (840ml) chicken broth
¼ cup (48g) rice
Pinch of cayenne pepper
¼ teaspoon grated nutmeg
1 - 12-ounce can evaporated milk
1 cup (90g) grated cheddar cheese plus ¼ cup (22g) for garnish
Ground black pepper
Instructions
Melt butter in a medium stockpot, and sauté onions, carrots and garlic for ten minutes.
Add cauliflower, chicken broth and rice to the pot.
Bring mixture to a boil and then lower heat to medium. Cover the pot and simmer for fifteen minutes, until the cauliflower is very tender and rice is cooked.
Remove pot from stove, use an immersion blender to puree the soup.
Stir in cayenne, nutmeg, evaporated milk and cheddar cheese.
Heat soup, over low heat, stirring constantly, until the cheese has melted and the soup is steaming, do not boil.
Add a grind of pepper and top each serving with a generous sprinkle of cheese.
Notes
Substitute vegetable broth for the chicken broth to make vegetarian soup. I use extra sharp Vermont cheddar cheese because I love it and I am a Vermonter, but any sharp cheddar will work.!
Hot biscuits, right out of the oven, with soft butter complemented the steamy cauliflower soup perfectly, and a bowl of tapioca pudding completed this white meal.
See Also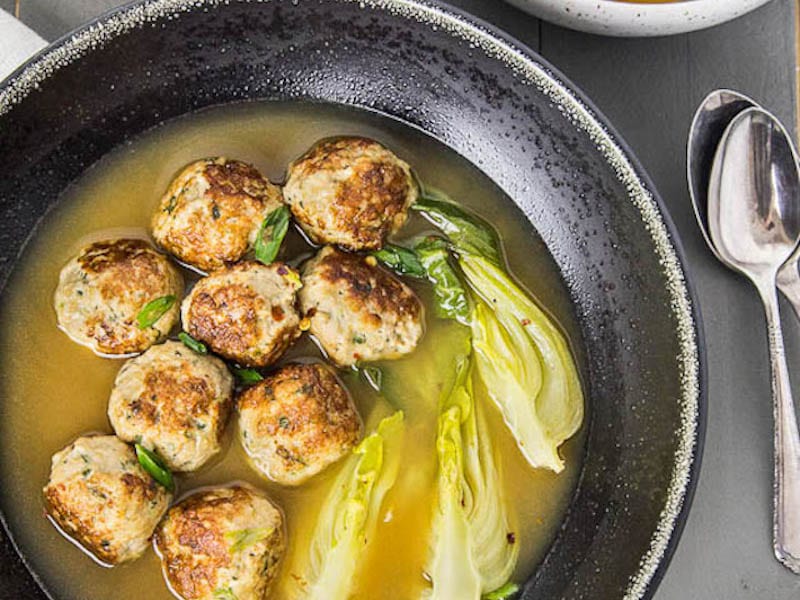 Before anyone from the color patrol reaches for a telephone or computer to register a complaint, let me explain why I call this a 'white meal'. Sure there were flecks of orange from the carrots, dots of red and black from the peppers and I admit that the cheddar and cauliflower where not absolutely pure white and yes, the biscuits had a slight golden touch; but, this dinner was as white as the snowy day with brown flecks of beech leaves, bits of red chimney pipes and the gold of Gracie's coat as struggled to make a perfect doggy snow-angel.
Carol Egbert
Carol Egbert is a writer, painter, graphic designer and cook. Her studio is on a country lane in rural Vermont. During mud season she escapes, for a couple of months, to a flat in Sicily overlooking the Ionia Sea. Her newspaper columns, magazine articles and blog are illustrated with her watercolor paintings – Honest Cooking means beautiful food.