PARTNER POST – Get inspired with creatively crafted Castello Blue Cheese as we celebrate a Summer of Blue with #BluesdayTuesday.
Crunchy pecans, creamy blue cheese, and crisp apples, go beautifully together in a classic chopped salad for a cool summer dish.
By Amy Dong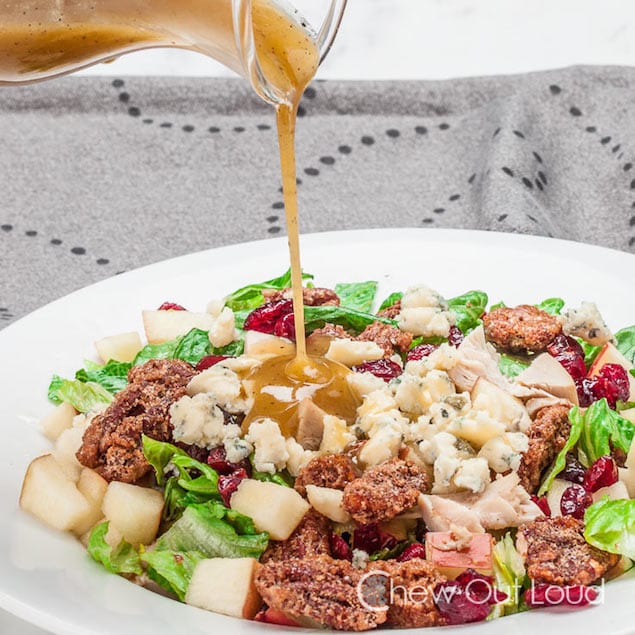 Summer just isn't summer without a scrumptious salad that's so good, you won't want to put it down. This blue cheese, apple, and candied pecan salad makes a tantalizing meal that satisfies with a honey-mustard dressing that is simply delicious.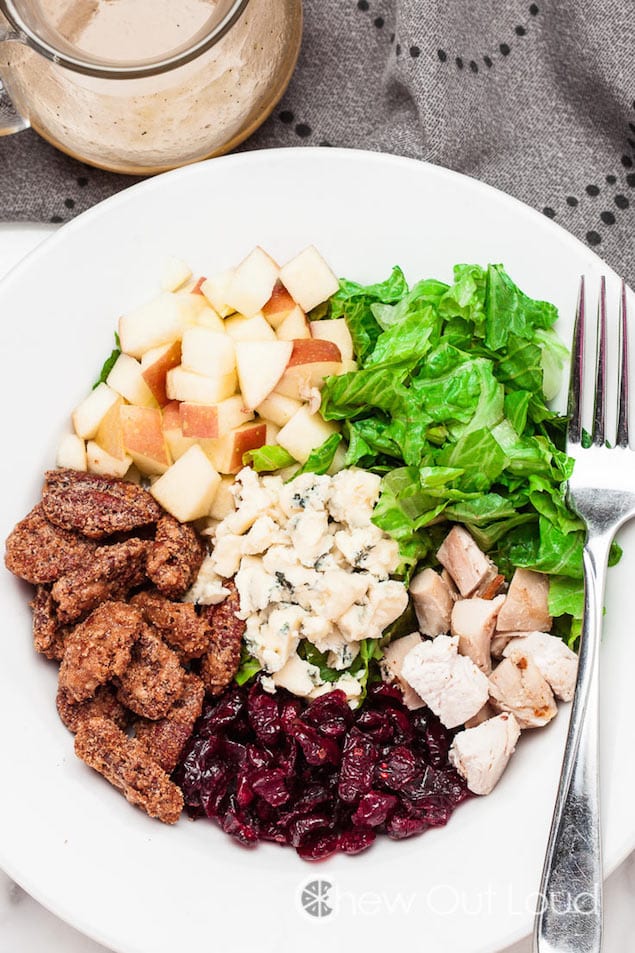 Blue cheese is my absolute favorite indulgence in any mouthwatering salad. When Castello asked me to try their smooth 'n creamy Noble Blue Cheese…well, yes. Just yes.
I could not wait to dig into that luscious block of creamy blue cheese. I knew I'd be sprinkling it all over my chopped salad with reckless abandon. But I also just had to try some of that smooth cheese with my baguette slices. Just had to.
So, so good. I could have just stopped right here.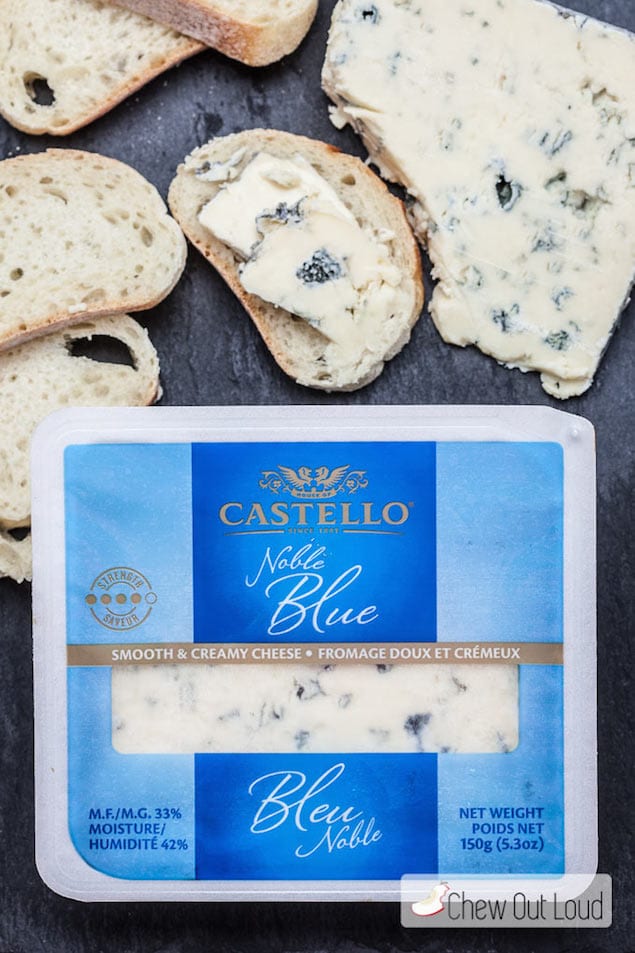 But thankfully, I held on to some self restraint and saved the rest of that delicious blue cheese for this crazy good chopped salad.
See Also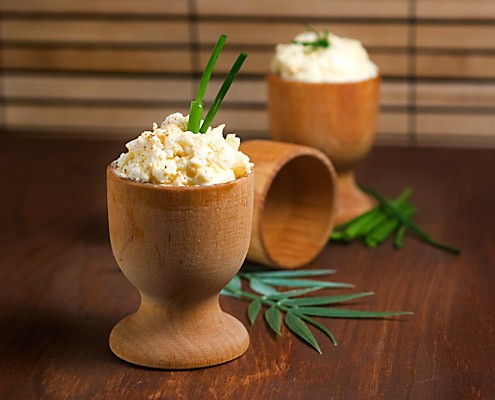 Which, by the way, is tossed with this stunning honey-mustard dressing.
This chopped salad has it all: it's crispy, sweet, tangy, crunchy, and creamy all at once. You can keep it meatless or add chopped chicken for a heartier salad. In fact, if you have leftover rotisserie, it's an easy way to chicken-up your salad.
The crispy chopped apples, crunchy candied pecans, and creamy blue cheese go together beautifully in this salad. The flavors just meld together like they belong together.
Castello Summer of Blue — Blue Cheese, Apple and Candied Pecan Salad
Crunchy pecans, creamy blue cheese, and crisp apples, go beautifully together in a classic chopped salad for a cool summer dish.
Ingredients
6 oz romaine lettuce, chopped
¼ cup dried cranberries
¼ cup candied pecans (<-Click for the recipe.)
3 oz Castello Noble Blue Cheese, crumbled
1 whole apple, chopped into ½ inch cubes
4 TB extra virgin olive oil
4 tsp coarse ground mustard (with seeds)
1 TB + 2 tsp pure honey
1 tsp apple cider vinegar
¼ tsp kosher salt and freshly ground black pepper
Instructions
Make the dressing: In a bowl, whisk together the olive oil, mustard, honey, vinegar, kosher salt, and freshly ground black pepper. Whisk well to combine. Transfer to airtight container and keep chilled. Can be made ahead of time.
When ready to serve, combine romaine lettuce, cranberries, candied pecans, crumbled blue cheese, and apples into a salad bowl. Drizzle a bit of dressing, toss, and repeat until desired amount of dressing is mixed in. Serve immediately.
Amy Dong
Welcome to our kitchen! Here is the place where you'll find an ever-growing collection of all things yum. We're an active, hyper-busy family of six (including Miss Dog) -- we get how hard it is to put delicious 'n healthy food on the table every night! We do the recipe testing so your family will love what you dish up, and your friends will be begging for your recipes. Come on over and let's get cooking!