Mini cheesecakes recipe inspired by the much loved indian street dessert – Carrot Halwa.
By Shuchi Mittal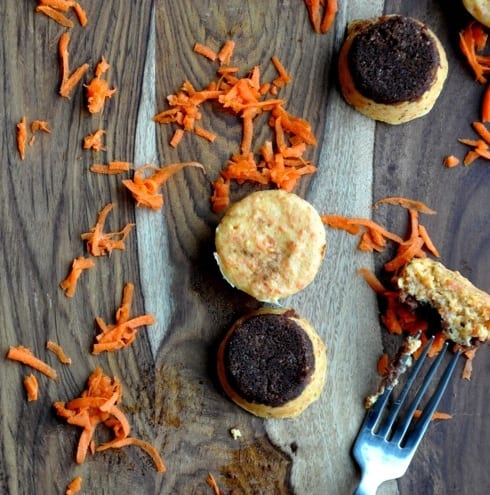 Carrot Halwa is a delectable Indian dessert made out of shredded carrots, milk, sugar and nuts. Mostly eaten in winter, it is a treat seen often on the streets of northern India, where a warm bite is rather welcome amongst the hustle and bustle of busy market goers. Like most foods, the street version is of course heavier than the one made at home- loaded with ghee (clarified butter), it is welcomed by the waistline and taste-buds alike!
I decided to use the inspiration of those flavors, and combine it into mini cheesecakes. They turned out rather well- if I may say so myself. Holding the flavors that reminded me of home, and lighter than regular cheesecake, these little orange devils were really quite addictive.
How did it impact my waistline? Well, when something reminds you of family and love, the rest of the ingredients don't impact as much.

Carrot Halwa Mini Cheesecakes
Mini cheescakes inspired by the much loved indian street dessert- carrot halwa.
Ingredients
For the crust:
1 packet (approx 50 g or 8-10 pieces) chocolate ladyfingers or 6-8 pieces butter shortbreads
½ teaspoon brown sugar
2 tablespoons unsalted butter
For the cheesecake:
1 packet (8oz) ⅓ fat or fat free Philadelphia cream cheese
1 large carrot (about 1 ½ cups), finely grated
2 cups whole milk
1 egg
1 teaspoon vanilla essence
1 tablespoon condensed milk
6 tablespoons brown sugar
¾ teaspoon cinnamon powder
4-5 green cardamoms, finely crushed
Instructions
Grease well a mini muffin pan with butter or oil and keep aside.
Prepare the crust:
Crush the ladyfingers/shortbreads in a blender to a fine powder. Add the butter and sugar and mix well. Take 1 teaspoon of the mixture and press at the bottom of each mould in the muffin pan. Bake for 5-8 minutes in a 325 F pre-heated oven. Keep aside to cool.
Prepare the cheesecake:
Heat the milk, condensed milk and 2 tablespoons of the sugar in a deep pan. Once it comes to boil, add the carrot, cinnamon and cardamom and cook on medium-low flame till the carrot is completely cooked and all the liquid has been absorbed. Approx 25-30 minutes. Discard any pieces of cardamom skin and keep aside to cool. (If the carrot was first sautéed in ghee, and then cooked in this way, it would result in a carrot halwa. I decided to skip the ghee- for obvious reasons!)
In the meantime, get the cream cheese to room temperate. Beat together with the remaining sugar until its light and fluffy. You can taste it at this point to adjust the sugar as required (I don't like my desserts overly sweet). However, do remember that we will be adding the carrot mixture to this, which also has some sugar.
Now add the egg to the cream cheese and beat well for a few minutes. Lastly add the carrot mixture and lightly mix till it forms a homogeneous mixture. Spoon 1 tablespoon of the mixture into the muffin pans prepared earlier.
Heat the oven to 325 F. Prepare a dish with water and place it on the lowest shelf of the oven (a water bath). Bake the cheesecakes for 18-20 minutes. Keep a close eye on them as you want to stop baking as soon as the top is set- it will still be a little jiggly, but not wet.
Switch off the oven at this point and let the cheesecakes cool slowly in the oven. Once the oven reaches room temperature, remove the muffin pan and slowly take out each mini cheesecake with the help of a knife. They should slide out quite easily if the pan was well greased. Refrigerate and enjoy!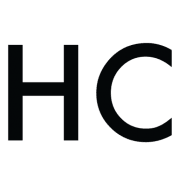 Shuchi Mittal
Shuchi cooks with the heart of a poet. Banker turned chef, she runs the 29. Private Kitchen in NYC focusing on social tasting events, dining experiences and small-scale private events. Using simple & wholesome ingredients, she likes to re-invent homemade Indian flavors into modern tapas & small plates. Her dream? To cook, feed, write, and eventually open her own communal dining cafe - with a published recipe book on the stands.