Make your grilled turkey burgers exciting with fresh mozzarella, basil, summer tomatoes, and a ciabatta bun.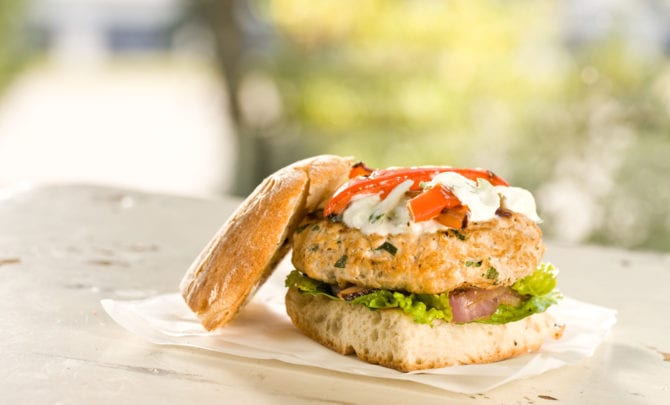 Mark Boughton/styling: Teresa Blackburn
This article has been posted with permission and originally appeared as Turkey Caprese Sliders on Relish.
Caprese Sliders
Ingredients
1pound ground turkey (light and dark meat)
1 egg
½cup chopped fresh basil
½cup fresh breadcrumbs
¼teaspoon salt
Freshly ground black pepper
4ounces fresh mozzarella, sliced
1 (1-pound) ciabatta loaf
Tomato slices (optional)
Avocado slices (optional)
Instructions
Combine turkey, egg, basil, breadcrumbs, salt and pepper. Mix gently. Make 12 balls. Flatten and place a slice of cheese on top of 6 burgers. Top with remaining burgers and pinch edges to seal cheese inside.
Sauté or grill burgers.
Cut ciabatta loaf into 6 squares. Slice each square open horizontally. Top with burger, tomatoes and avocado.