Jellybeans, malted eggs, marshmallow bunnies, and cream-filled eggs. Every year, once a year these sugary sweets are sneaked into plastic eggs and Easter baskets. The following recipes involve including them or making homemade versions of all the classics. No Easter feast is complete without these tasty treats.
By Mallory Davis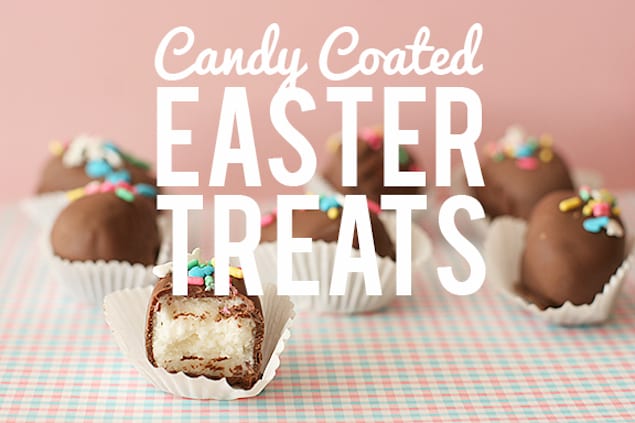 For over 50 years this signature Easter candy has been a part of a lot of Easter baskets. It's one of the candies we wait for all year long because it is only produced once a year. Instead of buying them, why not have fun making your own or enough for the whole family? Get the recipe here.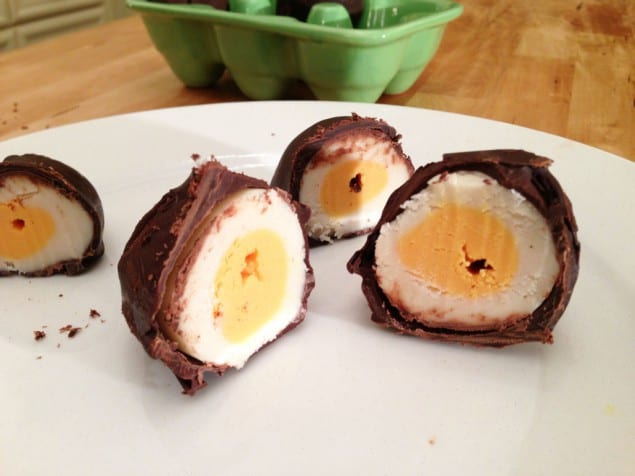 nowathomemom.com
2. Peanut Butter Eggs
Another Easter favorite can now be made all year long. Smooth milk (or dark) chocolate cover a mound of smooth peanut butter in order to combine pure sugar greatness. Put one in a young one's Easter basket or serve on a dessert plate for everyone to enjoy. Get the recipe here.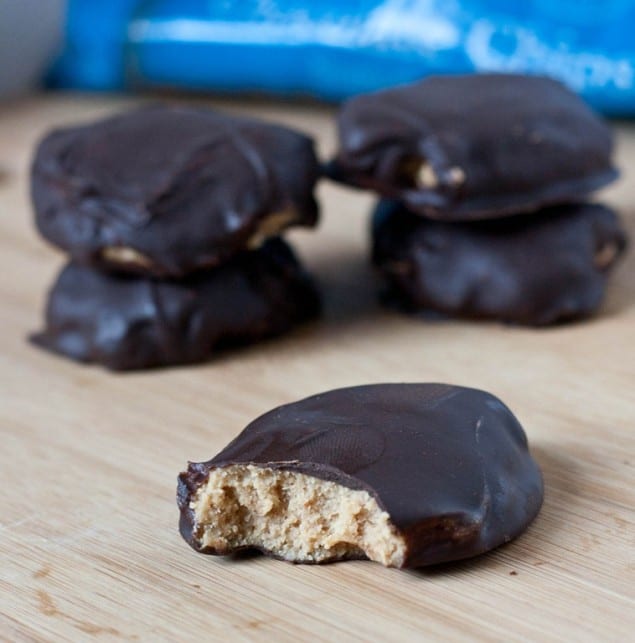 www.thewannabechef.net
3. Homemade Marshmallow Peeps and Chocolate Covered Peeps
Easter isn't quite complete without a box of yellow or pink Peeps. Peeps have been around since 1953 and they continue to be a favorite among children and adults. Make these fluffy desserts as an art project with kids and then dip them in warm milk chocolate. Get the recipe here. For chocolate dipped Peeps, get the recipe here.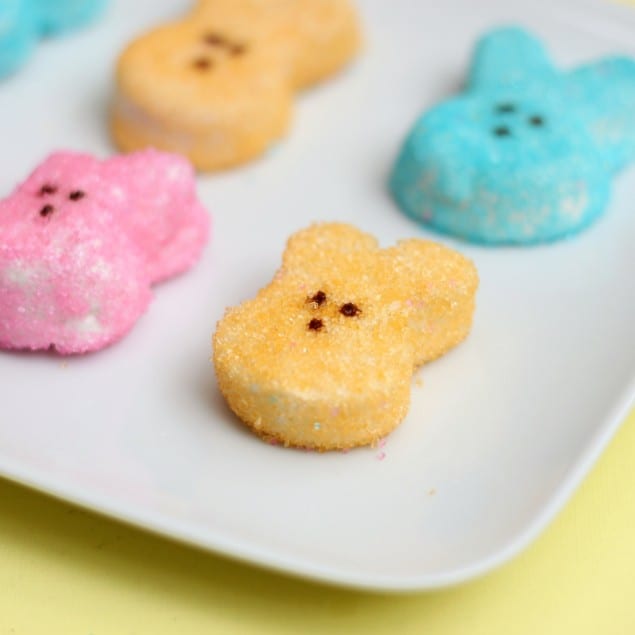 www.52kitchenadventures.com
4. Easter Bunny Bark
Include jellybeans or any of your other favorite Easter treats in pure white (or milk) chocolate and you have a dessert for the masses. Personalize this decadent dessert any way you choose and you will not regret it. Get the recipe here.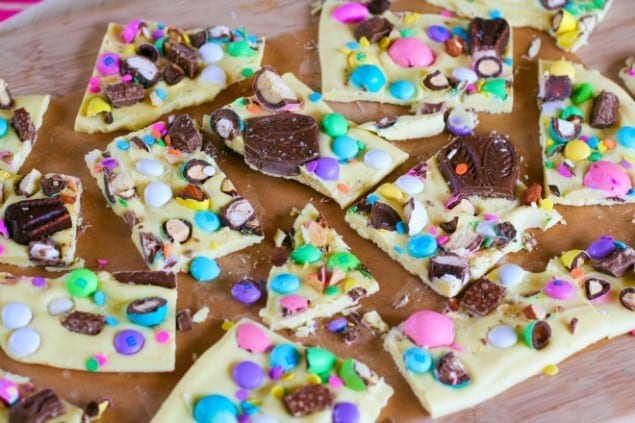 www.bloomingonbainbridge.com
5. Marshmallow Coconut Bunny Tails
Bunnies and Easter go together like peanut butter and jelly. These cute and easy desserts are bound get everyone in the Easter spirit. You can make them the day of or make ahead of time and freeze them. Either way they are the cutest desserts you will ever eat. Get the recipe here.
http://thefrugalgirls.com
6. Cheesecake Carrots
Since there is a major bunny theme going on around Easter time, what goes more with a bunny than a carrot? This perfectly appropriate dessert fits right in with the theme of this sweet holiday. Carrot cake also fits well! Get the recipe here.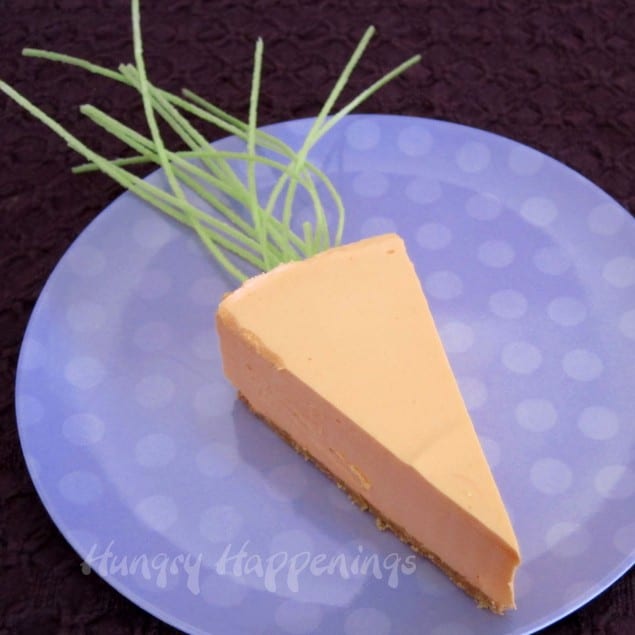 www.hungryhappenings.com
7. Bird's Nest Ice Cream Cupcakes
If you are a lover of chocolate then these cupcakes are for you. These cakes are dipped in chocolate, covered in chocolate shavings, and topped with chocolate candy eggs–yum! Get the recipe here.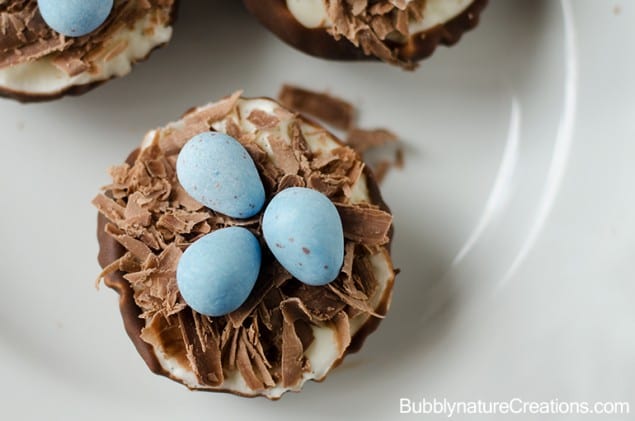 bubblynaturecreations.com
8. Easter Egg Marshmallow Truffles
This article started with eggs and it is ending with them; marshmallow-filled eggs that is. These eggs are creamy inside and out and not to mention so darn cute! Get the recipe here.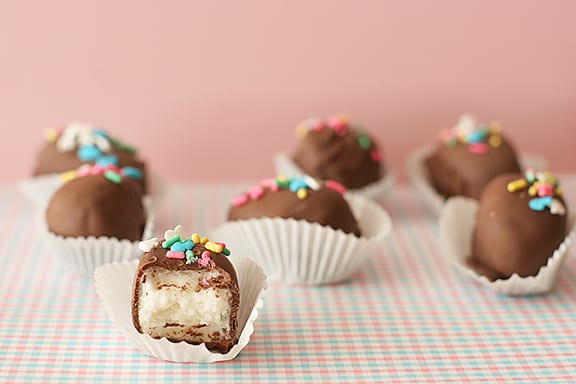 www.tasteandtellblog.com
As seen above, there are endless possibilities for Easter desserts featuring candy. So whether you're making them to hide in plastic eggs for an Easter egg hunt or as the finale with your Easter meal, these treats will not disappoint! Enjoy!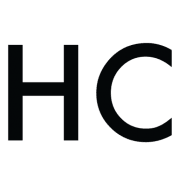 Mallory Davis
Mallory was born and raised in Monterey, California. She has a degree in Broadcast Journalism with an emphasis in sports broadcasting. Although baking and cooking were a favorite part of her childhood; a diagnosis of Celiac Disease is what really set off her passion for food. The diagnosis encouraged her to start cooking and experimenting a lot more. She enjoys making up new and unique recipes to fit her and others' diets (always making sure to include chocolate whenever possible).