A taste of local Campania wines.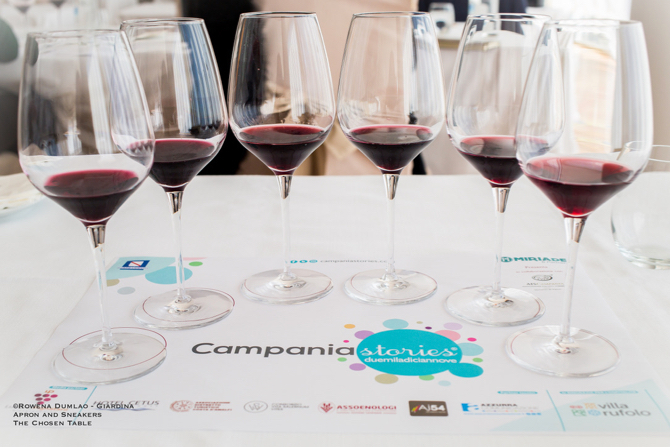 This year's Campania Stories took place between 28 to 31 March 2019 in the small fishing village of Cetara. It lies along the world-famous Amalfi Coast, a stretch of coastline on the northern part of the Salerno Gulf on the Tyrrhenian Sea in southern Italy which in 1997 was listed as a UNESCO World Heritage Site. It is a stunning location that seems to have been born from a painter's canvas with a vertical landscape of villages, brilliant colors of the majolica domes, terraces of lemon orchards, vineyards, flowers, labyrinth of staircases and narrow roads surrounded by the blue skies and shimmering water. Making it even more magical, the selected venue of the presentation to the press was at Villa Rufolo, a 13th century villa in the town of Ravello that was once owned by the rich and powerful Rufolo family. Whereas the tastings of Campania Stories was in one of the glass-walled banquet halls of Hotel Cetus, a four-star hotel that's set on a promontory overlooking an enchanting bay where it commands a striking view of the Amalfi Coast.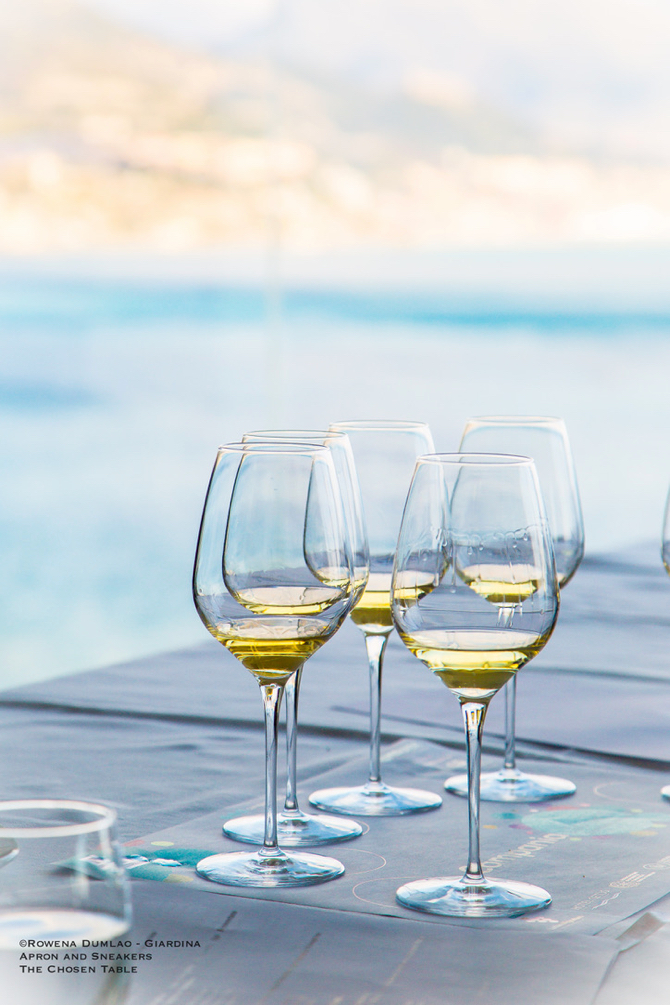 Campania Stories is an event that was conceptualized by Miriade & Partners that promotes the region of Campania by focusing on its cultural, historical, artistic and naturalistic heritage, the gastronomy, and putting a special spotlight on the local wines throughout its duration. The highlight of the event is the presentation of the new vintages of the wines of the participating wine producers of the region to the press, both international and national, and to the people from the enogastronomic sector.
Campania is a big wine producing region in the southern edge of Italy that enjoys a mosaic of diversity wherein grape vines, most especially the autochthonous ones, flourish excellently in their surroundings.
It has a richness of minerals in its soil due to its volcanic components, while the Tyrrhenian Sea flanks it on its side and soft hills on the hinterland. The climate is Mediterranean, with fluctuations of nocturnal temperatures on higher altitudes in the evenings. Due to these factors, the wines are considered some of the best in Italy, because the winemakers know how to make the most out of what nature provides with modern technological aid, proper knowledge, years of experience and age-old tradition.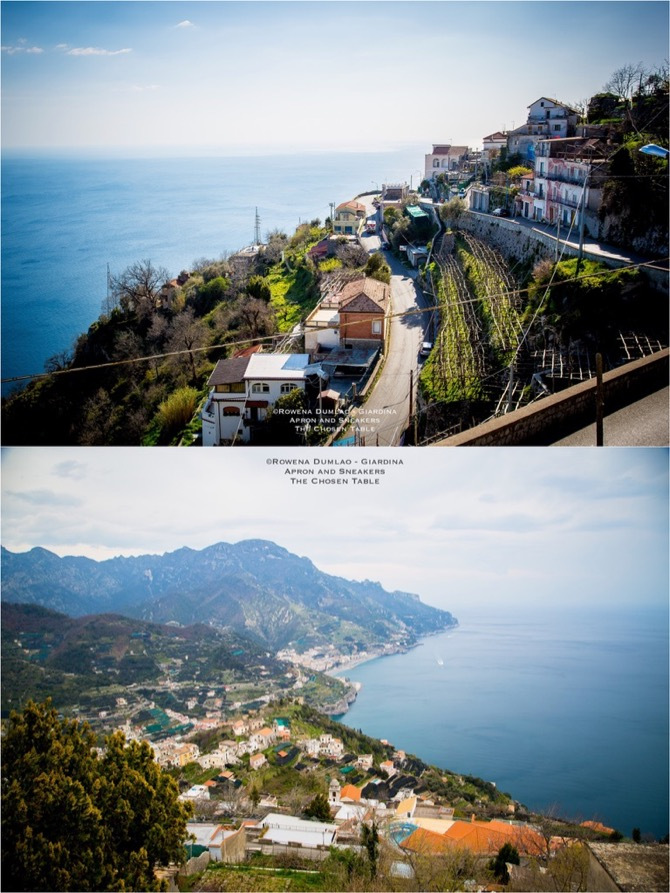 It is a region of medium importance, maintaining the position between the 8th and 10th , with regards to the quantity of wines produced in Italy. It is divided in five wine producing provinces with Benevento producing the majority in the 25,000 hectares of vineyards, followed by Avellino, Salerno, Caserta and lastly, the City of Naples. From there, the region is further divided into 10 wine areas from the northern tip to the southern end with different components of soil and climatic conditions: Upper Caserta, Colline Caiatine – Terre del Volturno, Sannio, Irpinia, Campi Flegrei and Campania Islands, Vesuvio, Penisola Sorrentina, Costiera Amalfitana, Colli Salernitani and Picentini, and Cilento.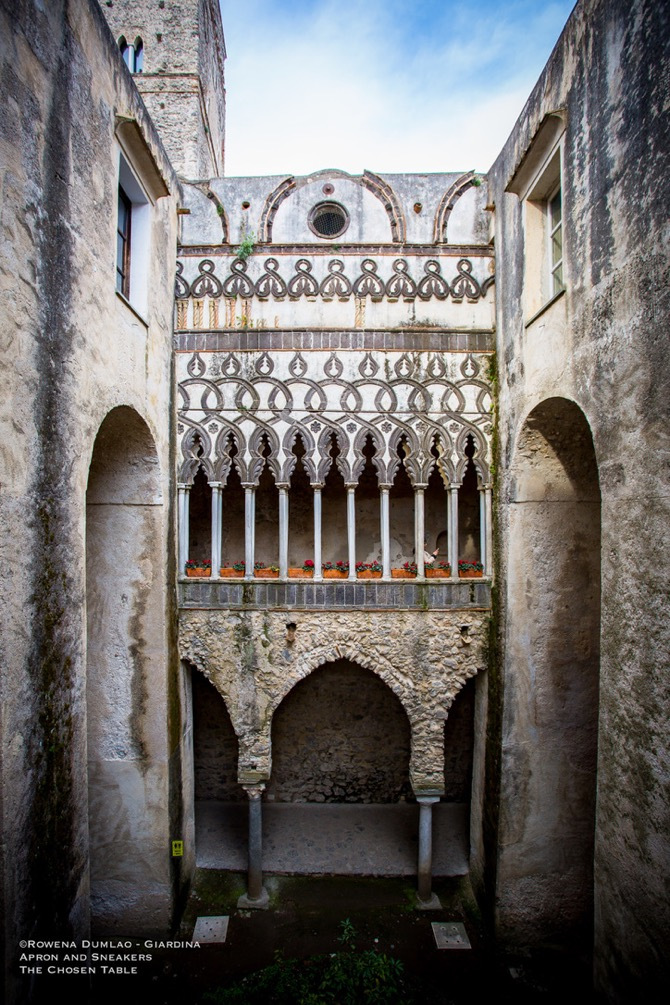 Indeed the whole region is composed of a melange of diverse climatic and soil characteristics in addition to the substantial number of autochthonous grape varieties grown in the areas cultivated in methods that have been historically fundamental. While some are produced as part of blends, more grape varieties are now being produced in their pure forms, giving them the possibility to be appreciated in their genuine form. Greco, Falanghina, Aglianico, Fiano, Biancollela, Coda di Volpe, Coda di Pecora, Casavecchia, Asprinio, Pallagrello Bianco, Pallagrello Nero, Piedirosso, Pepella, Tintore, Ginestra, Forastera, Caprettone are just some of the grapes associated with the Campania region.
At the tastings, 88 wine producers presented 245 wines in all, 127 of which were white while 118 were red and with a small number of rosè wines from different vintages but with the prevalence of the 2018 bottles, followed by 2017.
The 2017 vintage instead can be summarized as follows: the white wines seem to have higher alcohol and lower acidity (expressed in tartaric acid) compared to the usual values, less complex bouquet with full-body on the palate, if compared to those of the previous vintage.? Same for the red wines: for late-ripening varieties it has been a more linear vintage compared to 2016, but the wines are full and concentrated, with a solid acidity level that guarantees balance and stratification in the most suitable areas.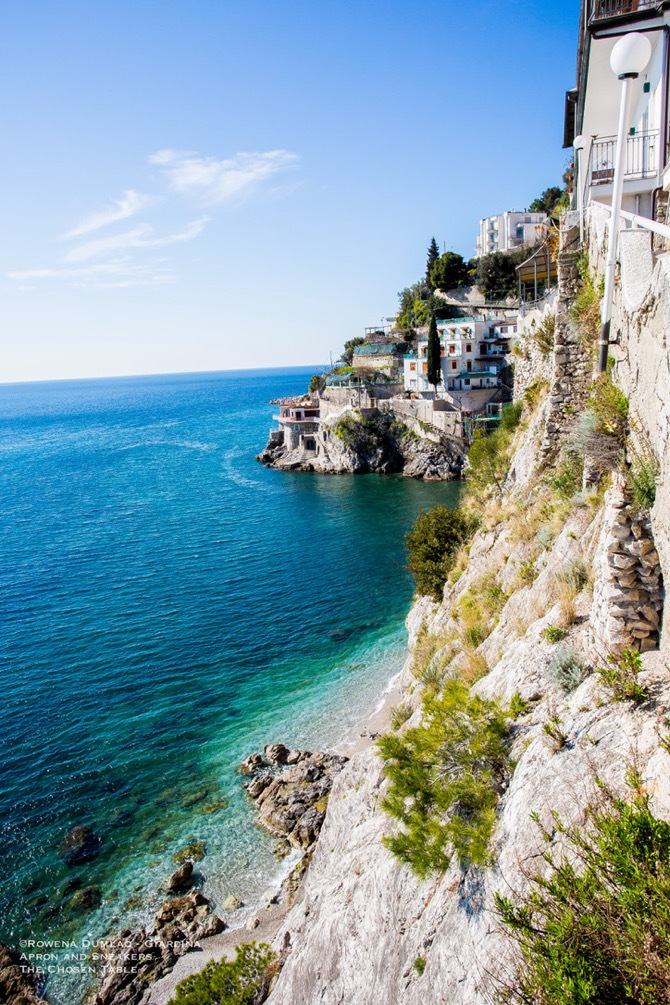 The best white wines from the blind tasting:
Villa Dora Lacryma Christi del Vesuvio Bianco Vigna del Vulcano 2014
Antico Castello Irpinia Falanghina Demetra 2017
Vigne Guadagno Fiano di Avellino Contrada Sant'Aniello 2015
Astroni Falanghina Campania Strione 2013
San Salvatore 1988 Paestum Fiano Cecerale 2018
Fattoria La Rivolta Sannio Coda di Volpe Coda di Volpe 2018
Sammarco Ettore Costa d'Amalfi Ravello Bianco Selva delle Monache 2018
Cantine di Marzo Greco di Tufo 2017
Contrade di Taurasi Campania Bianco Grecomusc' 2016
Verrone Viticoltori Fiano Paestum Vigna Girapoggio 2017
Villa Raiano Fiano di Avellino Ventidue 2016
Fattoria La Rivolta Beneventano Bianco Sogno di Rivolta 2017
Cantina del Vesuvio Lacrima Christi del Vesuvio Bianco Superiore 2017
Villa Matilde Falerno del Messico Bianco Vigna Caraci 2015
Terre Stregate Falanghina del Sannio Svelato 2018
Albamarina Cilento Fiano Valmezzana 2017
Viticoltori de Conciliis Paestum Fiano Perella 2015
Antica Hirpinia Fiano di Avellino 2018
Cantine di Marzo Fiano di Avellino 2017
Cantine dell'Angelo Greco di Tufo Miniere 2017
Nanni Copè Terre del Volturno Bianco Polveri della Scarrupata 2017
Marisa Cuomo Costa d'Amalfi Furore Bianco Fiorduva 2017
Mustilli Falanghina del Sannio 2018
Lunarossa Fiano Colli di Salerno Quartara 2016
Di Meo Fiano di Avellino 2017
Donnachiara Greco di Tufo Aletheia 2017
Villa Raiano Greco di Tufo 2018
I Favati Fiano di Avellino Pietramara 2017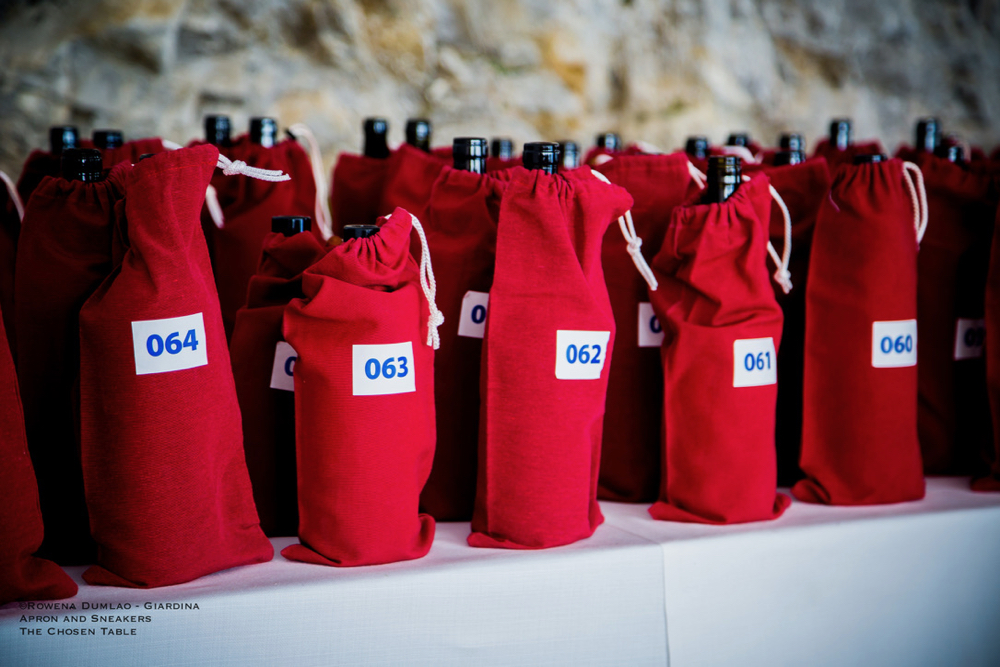 The best red wines from the blind tasting:
Aia delle Monache Terre del Volturno Pallegrello Nero L'Ombra Calma della Quercia 2016
Donnachiara Irpinia Aglianico 2016
Nardone Nardone Irpinia Aglianico 2016
San Salvatore 1988 Aglianico Paestum Jungano 2017
Cuomo Marisa Costa d'Amalfi Furore Rosso Riserva Furore Rosso Riserva 2015
Le Vigne di Raito Costa d'Amalfi Rosso Ragis 2015
Villa Dora Lacrima Christi del Vesuvio Rosso Gelsonero 2014
Vigne Chigi Terre del Volturno Pallegrello Nero Pallegrello Nero 2017
Alois Casavecchia di Pontelatone Riserva Trebulanum 2015
Di Prisco Taurasi 2010
Macchie Santa Maria Taurasi 2014
Casa Setaro Lacrima Cristi del Vesuvio Don Vincenzo Rosso 2014
Sclavia Casavecchia di Pontelatone Liberi 2014
Antico Castello Irpinia Aglianico Magis 2015
Borgodangelo Taurasi Borgoangelo 2013
Di Meo Taurasi Riserva Hamilton 2009
Lunarossa Aglianico Colli di Salerno Borgomastro 2015
Tenuta Cavalier Pepe Taurasi Riserva La Loggia del Cavaliere 2013
Vuolo Colli di Salerno Aglianico 2mila14 2014
Astroni Campiflegrei Riedirosso Riserva Tenuta Camaldoli 2015
Cantina del Vesuvio Lacrima Christi del Vesuvio Rosso Superiore 2017
Apicella Costa d'Amalfi Tramonti Rosso A Scippata 2013
Nanni Copè Terre del Volturno Rosso R12 2012
Masseria Felicia Falerno del Messico Rosso Ettichetta Bronzo 2013
Terre Stregate Sannio Aglianico Riserva Arcano 2014
Cantine di Marzo Irpinia Aglianico 2016
Barbot Stefania Taurasi Fren 2015
Antico Castello Taurasi Riserva Taurasi 2011
Viticoltori de Conciliis Paestum Aglianico Paestum Aglianico 2011
Rowena Dumlao Giardina
Rowena Dumlao - Giardina is the author and photographer of Apron and Sneakers and The Chosen Table. Besides her blog, she's also a recipe developer and a travel writer for other food and travel sites.