Calories Take the Hop out of IHOP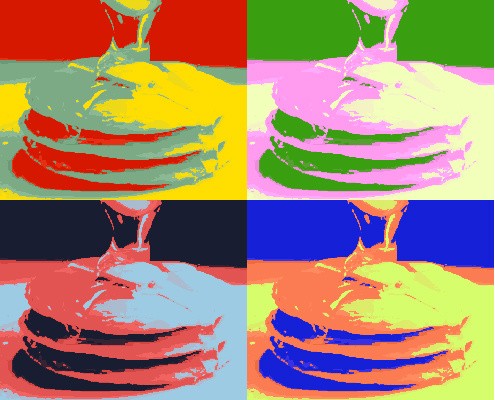 Being forced to see the calorie count at the IHOP in writing makes K.M. Robbins a depressed eater.
By K.M. Robbins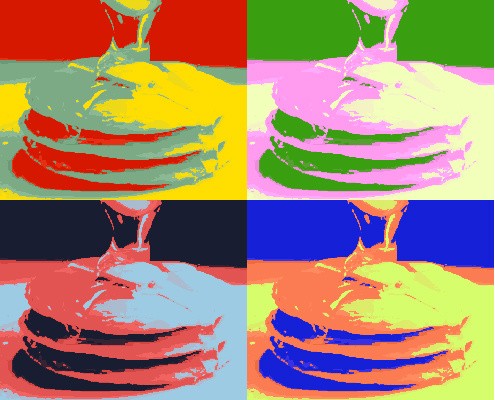 Normally, going to IHOP is a rather happy experience. I take either a pile of papers to grade or something to read and indulge in creamy coffee, crispy hash browns, and syrupy pancakes. I know they are not healthy, but that is kind of the point, isn't.
Saturday when I went, a new menu item took the hop out of my IHOP. Calories.
Pancake combos–880, 980, and 1030. The biggest pancake option, the "Ultimate Bacon and Sausage Combo," weighs in at a hefty 1260. Then, if you go with the never-ending stack, add 490 calories extra per triple stack. Does that include syrup? If not, add an extra 100 for good measure.
I'm not someone who is overly conscious about calorie counting. There is a number I like to keep my weight at to stay healthy. If I go below, great, if above. . . well, it will balance out eventually.
Yet, seeing those calories written down made it hard to get the breakfast option I wanted, thought about in the car ride over, and inspired me to come to IHOP in the first place. Suddenly I found myself scanning to find the "Simple and Fit" options. In a nutrition driven focus, I looked over the things I wanted—caramel apple pancakes, chocolate chip pancakes, hash browns— and started thinking about "Healthy Grain" and "Granola" and, the most un-IHOP of all, "eggs substitute" and "turkey bacon." I love turkey hot dogs and sausages, but bacon is sacred. What was this calorie awareness doing to me!
So, I got the "Simple and Fit 2x2x2:" two pancakes, two pieces of turkey bacon, and scrambled egg substitute. 400 calories.
See Also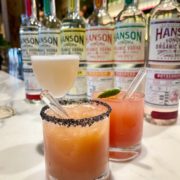 It was good, fine even. But, it was missing the fantastic bliss of indulgence, knowing you are being bad and not worrying about how bad. Sure, I still got pancakes and bacon and eggs. I had coffee and graded my papers. It was just that the delicious tawdriness and naughtiness of the experience was gone.
I know America has gotten obese. When I heard about places posting calories, I was all for it. Yes, make people think twice about super-sizing their Big Mac combo. Yet, when faced with giving up a longed for moment of sheer gastronomical excess, I'd say ignorance is bliss.
When I go to Panera's and Einstein, I like calorie perspective. In Subway, the knowledge that I'm not breaking the calorie bank gives me pride. I can give up a tall mocha for a skinny sugar-free vanilla latte; I don't feel like I'm missing out. I can give up my fries for a side of vegetables; I could use the vitamins.
But please, let me have IHOP pancakes with a generous drizzling of oblivious contentment. In giving up as much as I do for nutrition, please leave me this.
K.M. Robbins
Kate is a food voyeur and a crazed culinary: she's becoming more and more belly driven. She once had to explain to an employee at Best Buy that she was looking for a camera for taking covert pictures of food in restaurants that might have soft lighting. And, since there is really no other treatment for her condition, she decided to blog about it.