A palate cleansing, citrusy-sweet dessert of baked grapefruit.
By Olivia Caminiti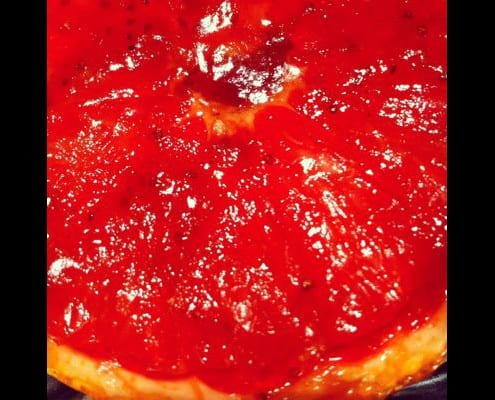 A refreshing dessert of intensified flavors and warm flesh of a baked grapefruit.  Four-years ago I had my first baked grapefruit, as a snack with tea, at a Roebling Tea Room in Brooklyn. It was citrusy and sweet on my palate as it lit up my mind with wonder of the genius behind this dish. I have seen baked grapefruit popping up in more places since I had my first encounter but because it is so easy to make, why not just have it whenever I want? My best friend Bianca, being as in-tune as she is with me, showed up to my house one evening with ingredients in hand to make baked grapefruit. It was a dessert snack that hit the spot! This dish could be a dessert, a Sunday Funday breakfast, or a snack. Switch it up each time you make it too! Different jams, some simple spices, or whatever else comes to mind.
Flavor Match Maker -Baked Grapefruit
A palate cleansing, citrusy-sweet dessert of baked grapefruit.
Ingredients
1 grapefruit
1 teaspoon brown sugar
1 teaspoon strawberry jam (choose favorite flavor)
Instructions
Preheat oven to 400*F (205*C). Cut grapefruit in half. Cut each half along the pith and in-between slices to loosen the fruit. Put a half a teaspoon of both brown sugar and jam on each half of the grapefruit. Place cut side up in a glass baking dish. Bake for 12 minutes. Let cool for 2-3 minutes then enjoy!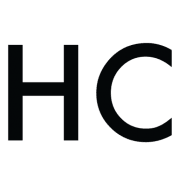 Olivia Caminiti
Olivia's passion for food is rooted in California's Bay Area though now regrowing in Austin, Texas. She mixes with her travel experience, eye for beautiful food and intuition to find the next ingredient to keep a balance in life. See what she incorporates next and check-out her website at oliviacaminiti.com