Savoring Seoul: Sunday Brunch at Cafe Mamas
As Seoul's obsession with luxury grows, so does its love of brunch. Meagan Mastriani reports.
By Meagan Mastriani
As Seoul's obsession with luxury grows, so does its love of brunch. There's something sophisticated and lush about brunch — perhaps because it hints at a Saturday night out on the town, followed by a leisurely Sunday morning waking up too late for traditional breakfast. Or maybe it's just so Sex and the City, so New York. Whatever the case may be, this mid-day meal is increasingly in demand. And although hip brunch spots are popping up all over town, it seems there are still not quite enough of them to keep up.
On any given Sunday, all the brunch joints in town are filled to capacity. At places like Cafe Mamas, with five locations in Seoul, visitors may have to wait a while for a table. And since it's so crowded, it's not uncommon to see parties of four crammed around tables meant for two. It's also common to see smartphone-toting girls snapping photo after photo of their food and drinks. It's not enough just to eat brunch — you have to show off your picture-perfect dining experience to all your friends, too.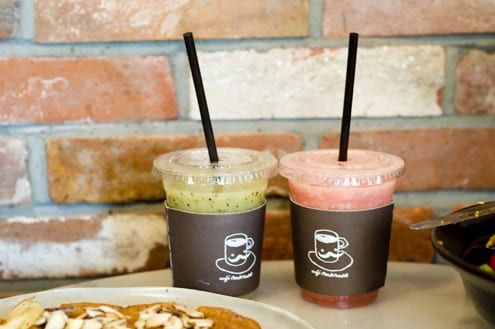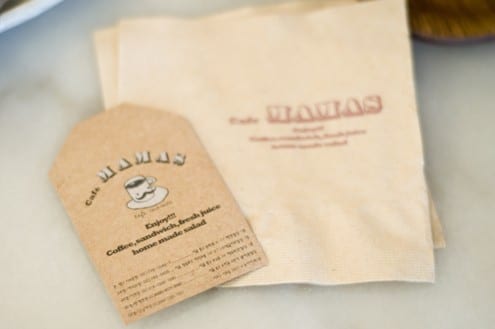 Cafe Mamas plays up their hipness with smart branding — mustaches on the sleeves of their fresh juices, a Parisian bistro design scheme with exposed brick and deliberately mismatched chairs, cutesy business cards. Their name and logo is smattered across the whole place, begging to be blogged. And it's working, since Naver (Koreans' blogging platform of choice) is abounding with Cafe Mamas enthusiasts.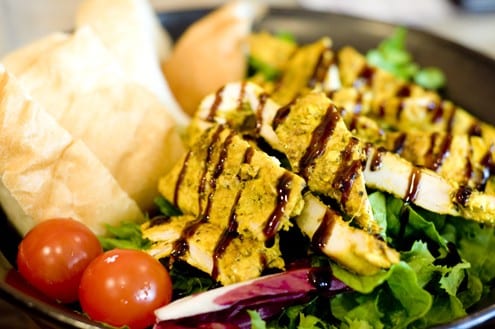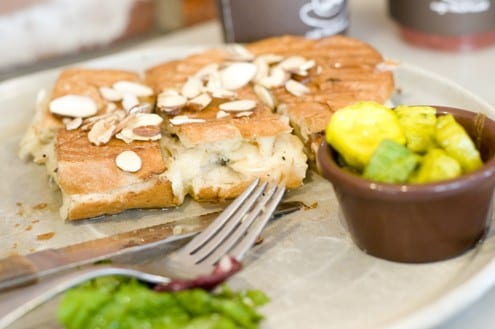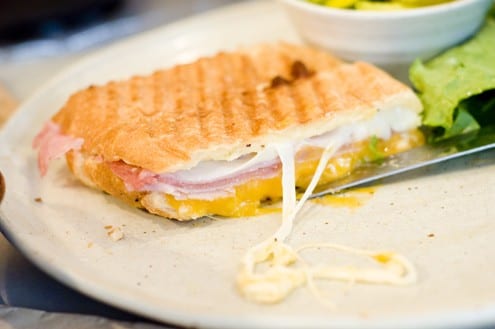 Cafe Mamas' specialties are its salads and paninis. Pictured are the chicken salad, the (surprisingly sweet) honey camembert sandwich, and the classic ham and cheese sandwich. All are served with a side of sweet pickles, as no Korean meal would be complete without something fermented. And as Korea has a culture of shared meals, each dish is made to be easily split among friends. (Also easily split is the bill, making it easier and less awkward to go Dutch than at most restaurants here. Since you pay at the counter when you order, rather than as a table with one check after the meal, it's convenient to purchase each meal individually.)
So does the food live up to the hype surrounding Cafe Mamas? Well, yes and no. If you're looking for a great Western-style salad or panini in the city, Cafe Mamas is the perfect place to go. The ham and cheese sandwich is especially satisfying, with its two layers of cheddar pulling apart into gooey, delicious strands with each bite. It probably won't be one of the best sandwiches you'll ever eat, but it might be one of the best you'll ever eat in Seoul.
And that "in Seoul" caveat is the reason why Cafe Mamas is still a little disappointing. Because brunch in Seoul in general is still a little disappointing. Restaurants like Cafe Mamas seem to coast by on their trendiness rather than focusing on making interesting, memorable food. It's not that the food isn't good. It is. It's just not excellent.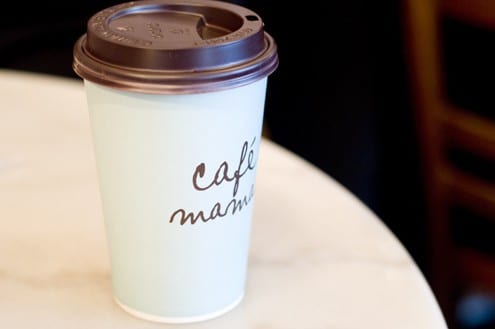 Brunch in Seoul is still fresh territory ripe for experimentation and delight. As the trend continues to take over, it will be interesting to see whether restaurants become more innovative with their menus. I, for one, would like to see more restaurants striving for excellent food rather than excellent branding. Or at least a better balance between the two.
Meagan Mastriani
Meagan Mastriani is a culinary photoblogger living in Seoul, South Korea. As a lover of the city's flourishing independent cafe scene, she spends much of her time exploring backstreets to find hidden treasures. With an eye for art and design, she is usually attracted to places that are both visually and gustatorily pleasing. She invites friends and fellow food enthusiasts to join in her adventures as she discovers the best that local eateries have to offer and hopes to entice you to visit her beloved city.