Chunks of chicken-apple sausage not only up the seasonal flavors, they provide enough protein to make this soup a filling dinner all by itself.
By Kim Hamill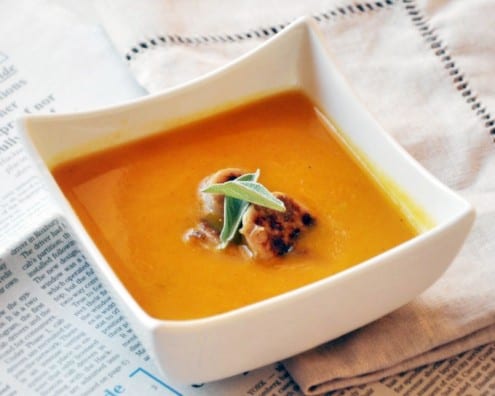 Butternut Squash Soup With Apple Chicken Sausage
Chunks of chicken-apple sausage not only up the seasonal flavors, they provide enough protein to make this soup a filling dinner all by itself.
Ingredients
extra-virgin olive oil
12 ounces cooked chicken-apple sausage, cut into ½-inch pieces
4 cups cubed peeled butternut squash (1 small to medium squash)
3 medium carrots, chopped
1 stalk celery, chopped
½ medium onion, chopped
2½ cups low-sodium chicken broth
Kosher salt and freshly ground pepper
½ cup fresh sage or parsley leaves
Instructions
Heat 1 tablespoon olive oil in a large pot over medium-high heat. Add the sausage and cook, stirring occasionally, until browned, about 4 minutes. Transfer to a bowl using a slotted spoon. Add the squash, carrots, celery, onion, chicken broth, 2½ cups water and ¾ teaspoon salt to the pot. Cover and bring to a simmer, then reduce the heat to low and continue simmering until the vegetables are tender, about 15 more minutes.
Puree the soup in a blender in batches (or just do it right in the pot with my favorite hand blender tool), then return to the pot along with the sausage. Season with salt and pepper and keep warm.
Ladle the soup into bowls.
(Optional upgrade: Heat ? cup olive oil in a small saucepan over medium-high heat. When the oil is very hot, add sage leaves in batches and fry, turning, until dark green and crisp, about 1 minute. Remove with a slotted spoon and drain on paper towels.)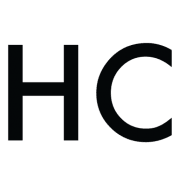 Kim Hamill
By day, Kim is the 3rd generation in her family's NYC taxi business. By night, she writes about food, fashion, DIY projects, travel, and beyond on www.loveumadly.com. Her stories, recipes, and photographs have appeared in Marie Claire, NY Press, the Kitchn, HGTV.com, Food Gawker, and Finding Vegan. She doesn't sleep very much.