A new pasta factory in Shoreditch brings authentic Italian food to London.
By Valentina Mariani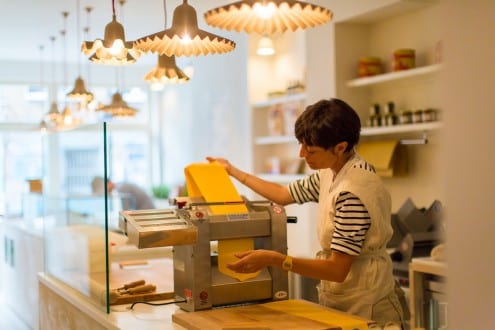 On May 29 the first pasta factory in opened in London's Shoreditch neighborhood, on the trendy main street of the neighborhood, Redchurch Street, next to restaurants, shops and galleries.
BURRO E SALVIA is the brainchild of Gaia Enria. After working for six years in London on communication for food and beverage brands, she was joined by some friends who invested in the first shop.
The "Pasta" is a new concept in the food and wine scene in London, where today the specialization in the product is increasingly the key to success. Divided between sales, production (where the pasta is made exclusively by hand) and a small tasting area, Burro e Salvia is open every day of the week. In addition to fresh pasta – the cost of which varies between 18 and 30 pounds per kilo – there are selected food products and some design objects for the home for sale.
"In London, the concept of an Italian pasta factory was missing, and many locals still point to that image stereotyped 'braids of garlic and sausage' that just does not belong to us. Burro e Salvia instead represents a certain taste and atmosphere that is authentically 'home Italian' but is also able to communicate with the trends from London and with customers and different cultures," says Gaia.
And so the interiors, packaging, menus, staff uniforms and every detail are characterized by an image that cultivates an atmosphere that wants to be familiar, yet sophisticated. To achieve this, Gaia has worked with both Londoners and partners in Turin. For example, the uniforms Rough Linen tone on tone were designed by Serienumerica, a Turin brand has always paid attention to the research of shapes and textures.
Ghe Agnolotto flavors of the pasta factory, better known as Cavour, is the bestseller in London, in addition to regional and seasonal recipes, which include the Sardinian ravioli with ricotta cheese, citrus fruits and fish eggs or Tajarin with summer truffle.
In addition to Gaia, who has learned to make pasta at the two pasta factories, three other women have the role of "sfogline."
For years, research on trends in food and wine show that the British passion for Italian cuisine, and pasta in particular, far exceeds that for other cuisines. "We thought of having to do more education to the product, we have prepared cards with tips for cooking and seasoning, trained our staff about recipes and tradition, instead of the public response was immediate. Existing customers ordering by phone or they come back several times in a week and require private parties and courses. It's a pleasure to see some of our traditions here in London and rifioriscano are respected," concludes Gaia.
And there is already talk of a store number two …
If you're in London, pop in:
Burro e Salvia
52 Redchurch Street – London E2 7DP
Opening hours: Mon-Sat 10-19 | Sun 11-17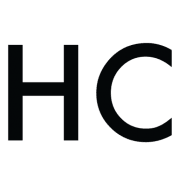 Valentina Mariani
Gemini with ascendants in Lion (enough said?). Red hair, horse rider and lover, fortune-teller and a little bit witch, but also traveller and photographer! She loves black and white pictures, ancient and forgotten cinemas and the sea. She'd like to live in a forest, (but now she lives in London). As a Lion, she loves meat (both cooked and raw), sushi and salads. As a Gemini, she loves cooking without weighting the ingredients. Valentina's masterpiece in kitchen is her famous pear and chocolate tard! If she was an animal, she would be a horse. If she was a cat, she would be a chocolate souffle, filled with raspberry cream!