Mayfair's Burger & Lobster has quickly become a mainstay in the London food scene. Elspeth Velten understands why.
By Elspeth Velten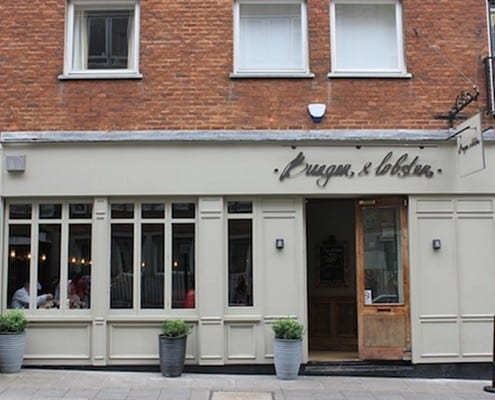 It seems that Mayfair's Burger & Lobster has quickly become a mainstay in the London food scene. Arrive just before 12 noon and you will find a line of foodies, devotees and educated first-timers waiting to be awarded the first seating at noon. Somewhere towards the middle of the line is the best place to be, because you will be sure to miss out on the already cooked crustaceans that come out right away to the early birds, and your lobster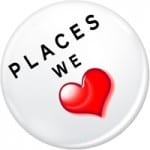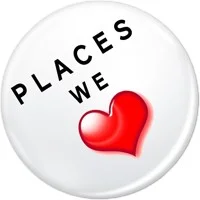 will be cooked to order and steaming hot upon its arrival on a silver tray in front of you.
The choices at Burger & Lobster are simple: lobster, burger, or a lobster roll. Each comes with fries and a side salad for £20. Now, my math isn't the greatest, but it didn't take me long to realize that while 20 quid is quite fair for a whole lobster, it's a lot for a burger or a lobster roll. The going price for a lobster roll in NYC is a tall $17, but out on Long Island you can get a damn good one for around $13. HOWEVER, I was informed by my company that lobster isn't as readily available in England as in the good ole' US of A, and thus, the concept at Burger and Lobster is a winner. (I still don't get the burger part.)
A friend and I split a lobster and a lobster roll. You can choose to have it grilled, but my decent-sized steamed lobster came out to perfection. It was skillfully sliced right down the middle before presentation and cracked on each claw, rendering nutcracker handiwork unnecessary. The fries were nice and salad fine but forgettable.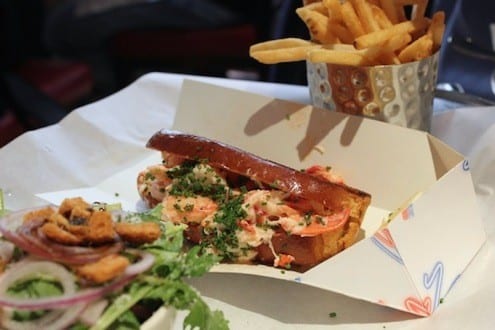 The lobster roll was presented in a golden grilled and buttered roll and topped with chopped chives. Chunks of meat were lightly and loosely coated by a mayo-y mixture, so the sweetness of the meat was not masked. I was glad to see large chunks of meat, but I do wonder if there was a whole lobster in there.
Being presented with a sandwich was less exciting that a whole lobster, so I think I would skip the sandwich next time. There's something to be said for appearances, and the lobster looked bigger…? I don't know. Just seemed to have better value than the sandwich. No one at my table got the burger, but I scoped it out and it's big. I hear you can get cheese or bacon or both on it for free, so, if you're beef biased, go for it.
Like everyone else who has been there, I would go to Burger and Lobster again! They won me over, dammit. The interior in Mayfair is pubby and laid back, offering booths, crowded tables and barstools. The service is attentive, although I'm glad we weren't the very first few in because as soon as they sat down and ordered, the food arrived, and I'd say some people were out in a half hour. Too quick! They don't take reservations and the place is wildly popular so be ready to wait for a spot. They have just opened another location in SoHo, and I'm sure it's doing the same volume of business as the flagship store.
Burger & Lobster
29 Clarges St., Mayfair,
London W1J 7EF.
Phone + 44 020 7409 1699
Website