If you know how delicious buffalo wings are, then you should be pretty excited that there's a plant-based version too. Check out this buffalo tofu that is so easy to make and won't leave you feeling heavy.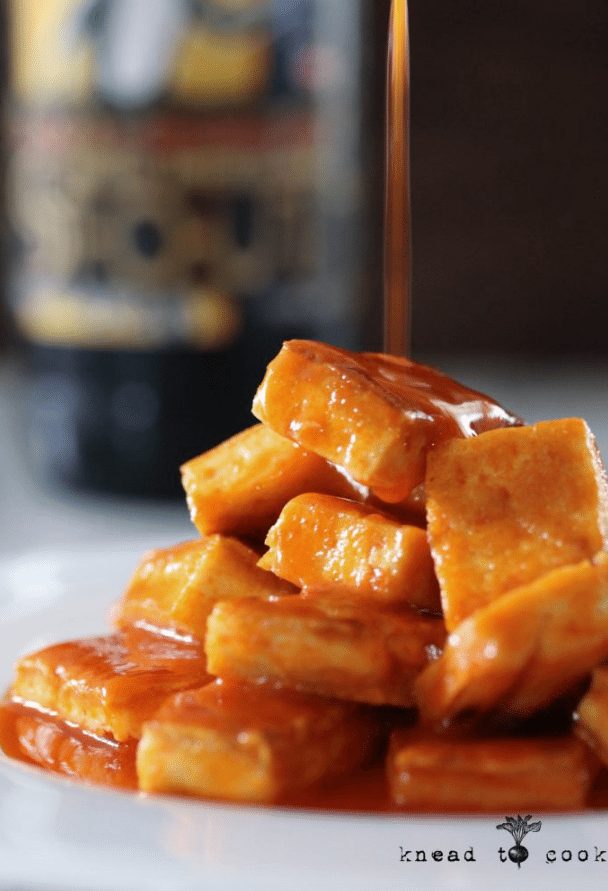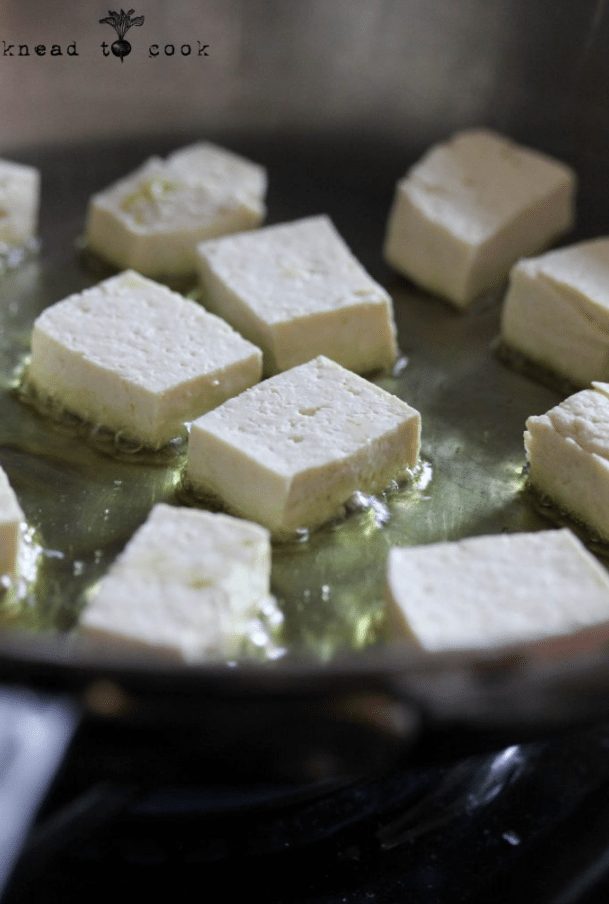 Buffalo tofu bites. What? Yes, the vegan version of Buffalo wings. Plant-based people can have there own take!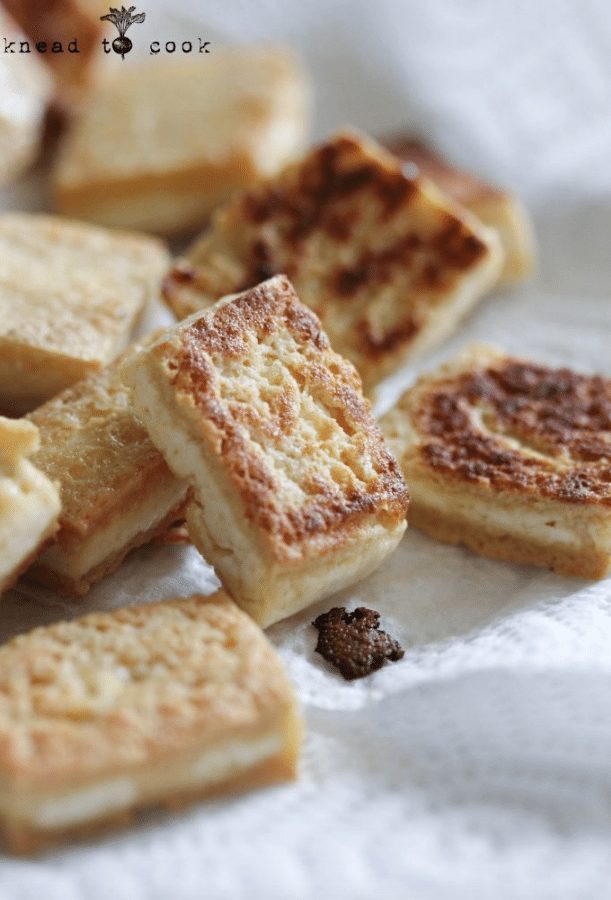 These bites are super easy to prep. Even my meat-loving peeps love these and let's face it… they aren't artery clogging and gut busting like their carnivore counterpart. The tofu can be pressed and cooked up easily earlier in the day with the sauce made right before you serve. Toss the bites and sauce in the pan to warm and you are good to go! So let's get started.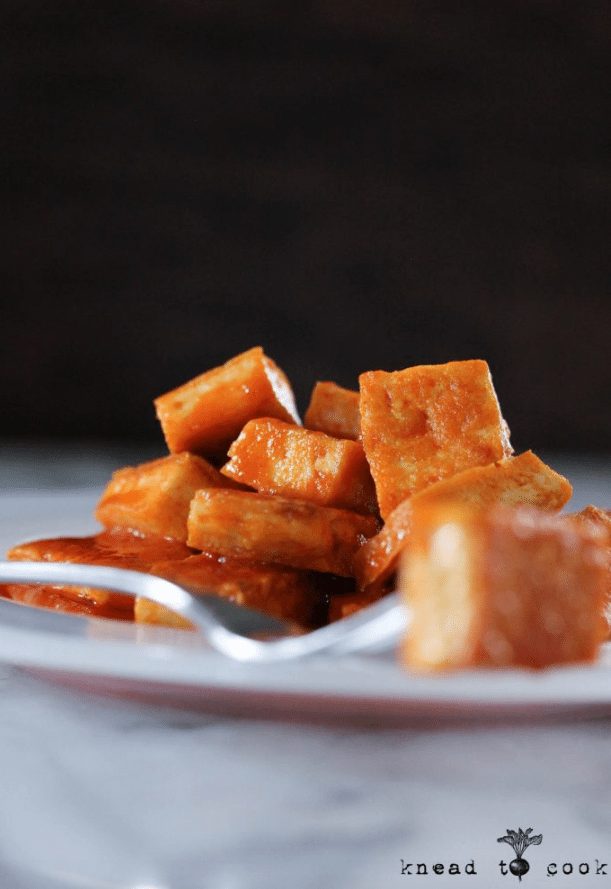 See Also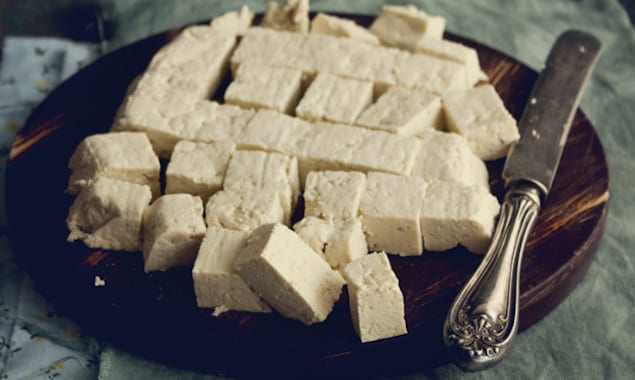 Get more genius vegan recipes here.
For tips on pressing your tofu, click here.
Print
1

block of firm or extra firm tofu (pressed)

1/4 cup

of Frank's Red Hot

2 tablespoons

of vegan butter
Olive oil
---
Instructions
Begin by pressing the water out of your tofu block. I've described/photographed how to do that before, check out the link above this recipe box. I press my tofu for at least 30-45 minutes. Once done, slice into cubes or strips. Heat some olive oil in a saucepan over medium heat. Place the tofu in carefully and brown on all sides. Remove and place on a plate with a paper towel to drain whatever oil is remaining.
While the tofu cools, place a small saucepan over a low flame. Add your hot sauce and vegan butter. Whisk to combine the sauce until blended and heated through. Add the tofu and gently coat/heat through the cubes. Place on a platter or bowl to serve.
Category:

Main

Cuisine:

Vegan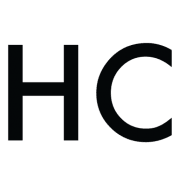 Robin Runner
Robin Runner is the blogger behind www.kneadtocook.com. She grew up around two of her greatest inspirations, her Italian grandmother and her aunt. Both believed in farm to table foods, purity in nature and love as the main ingredient for anything on their menu. Today, Robin is a strong advocate of farming and buying local ingredients, as well as composting to help repurpose food scraps into rich soil for our garden.