Brownie Cake with Cognac Ganache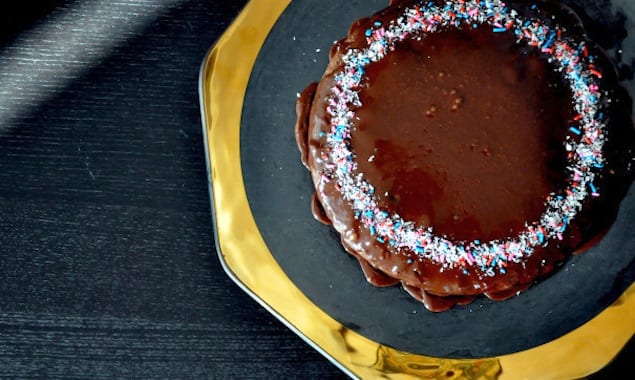 Grab your favorite fudge-y brownies and top it with dollops of luscious chocolate ganache. Be careful, this dark, rich chunk of deliciousness can become an addition.
By Shuchi Mittal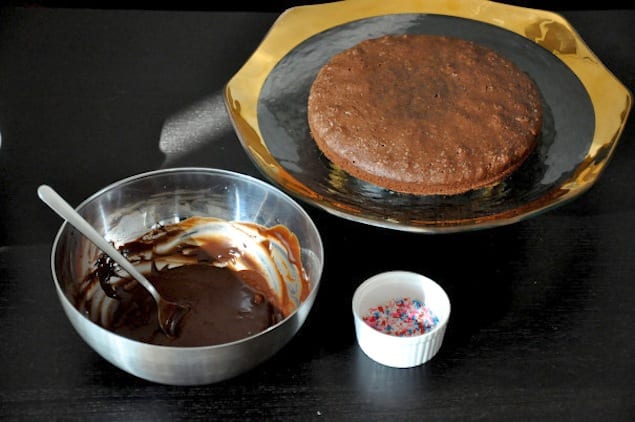 Honestly, this cake doesn't need a recipe.
It's a slab of my regular fudgy brownies, topped with dollops of dark luscious chocolate ganache – except that I was a tad naughty and added cognac to the mix.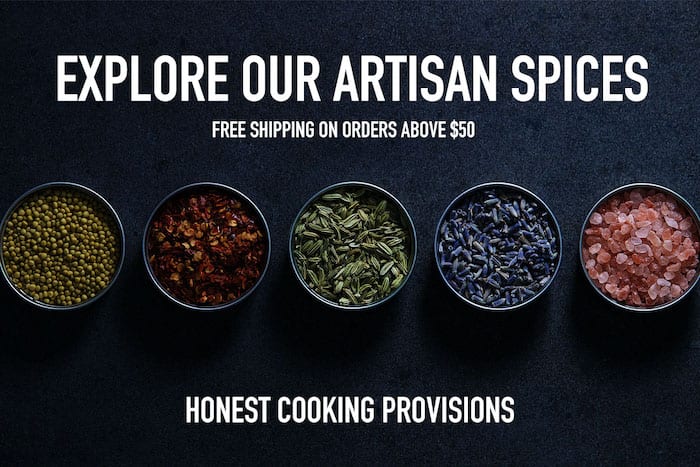 Be careful, for this [tall] dark & rich chunk of deliciousness can become an addiction.

Brownie Cake with Cognac Ganache
Grab your favorite fudge-y brownies and top it with dollops of luscious chocolate ganache. Be careful, this dark, rich chunk of deliciousness can become an addition.
Ingredients
Brownie
150 grams (10-12 pieces) semisweet dark chocolate, chopped
8 tablespoons unsalted butter, cut into pieces
2 tablespoons unsweetened cocoa powder (I use Hershey's)
¾ cup brown sugar
1 teaspoon vanilla essence
3 large eggs
¾ cup all-purpose flour
¼ teaspoon salt
¾ cup white or milk chocolate chips -optional
¼ cup chopped nuts (cashew and almonds)- optional
Ganache
¼ cup whipping cream
2 oz semi-sweet dark chocolate, broken into pieces
2 tablespoons good quality cognac
Instructions
Brownie
Preheat oven to 180 degrees C (350 F). Grease a square or rectangular baking tray and keep aside.
Melt the chocolate and butter together in a bowl placed over a pot of simmering water (water bath). Remove from heat and stir in the cocoa powder and sugar. Once the mixture is a bit cool, stir in the vanilla essence and eggs, one at a time, beating well after each addition. Finally, stir in the flour, salt, nuts and chocolate chips (if using).
Pour into the prepared pan and bake for about 22-25 minutes, or until a toothpick inserted in the center comes out clean. Make sure not to over bake as we want the brownies to be moist and fudgy in the center.
Ganache
Bake your brownie base and cool completely to room temperature. (You do not want to spread the ganache on even a moderately warm cake)
Bring the cream to a simmer. Pour it over the broken chocolate pieces and mix. Once the chocolate has melted, add the cognac and whisk till the mixture gets a subtle shine and is smooth. Chill in an ice bath or in the refrigerator to thicken - this will make the ganache achieve a spreadable consistency (approx 15 minutes). When you're ready to use it, give it a quick little whip again.
Spread, sprinkle (if you wish)
Notes
The cake can be made a day ahead & will last for at least a week in the refrigerator.
Shuchi Mittal
Shuchi cooks with the heart of a poet. Banker turned chef, she runs the 29. Private Kitchen in NYC focusing on social tasting events, dining experiences and small-scale private events. Using simple & wholesome ingredients, she likes to re-invent homemade Indian flavors into modern tapas & small plates. Her dream? To cook, feed, write, and eventually open her own communal dining cafe - with a published recipe book on the stands.